Human risk management for IT directors
Science-backed security awareness training and phishing simulations. So you can stay on top of your responsibilities—and your risk.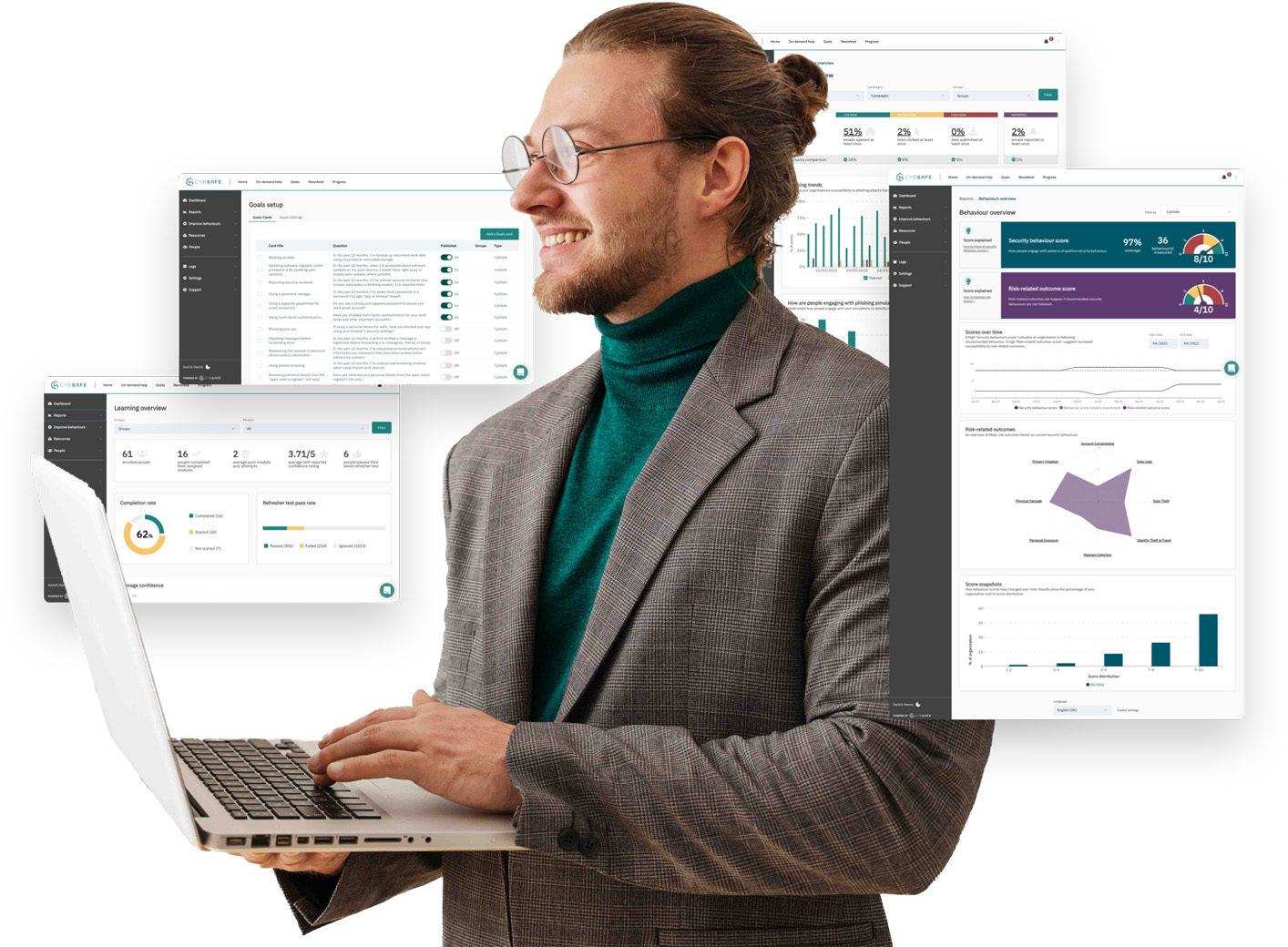 Oh look, some terrifying stats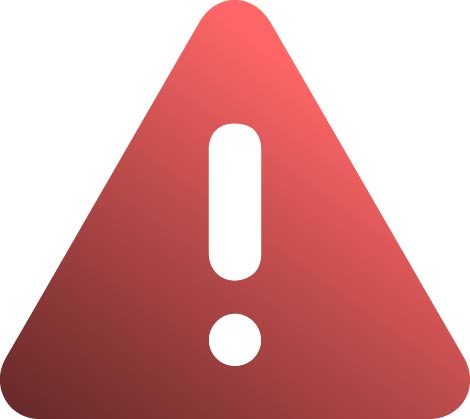 As little as 4% of US ransomware victims who paid a ransom actually got their data back, a 2021 survey suggests.
(Source: Sophos survey)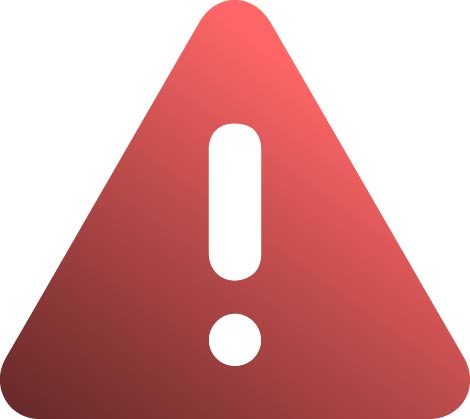 Easy mode: Cybercriminals can successfully penetrate a staggering 93% of corporate networks.
(Source: Positive Technologies)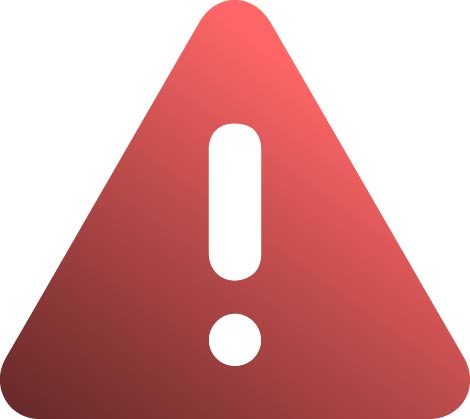 Fish in a barrel. 1 in 2 US small and medium businesses have no cybersecurity at all.
(Source: UpCity)
Make your job a little easier
With people responsible for 80% of security incidents, technological security doesn't cut it We know it. You know it. That's why the human aspect of cybersecurity is so important.
Of course, cybersecurity isn't your only job. So, the more effective your security awareness training and phishing simulations are, the better for you—and your organization.
CybSafe's behavioral science-based training and phishing sims helps you influence the behaviors linked to your organization's risks, and understand what's behind your phishing risk.
CybSafe's award-winning, behavioral science-based security awareness training helps you influence the behaviors linked to your organization's risk. So you can finally check "the right training" off your list.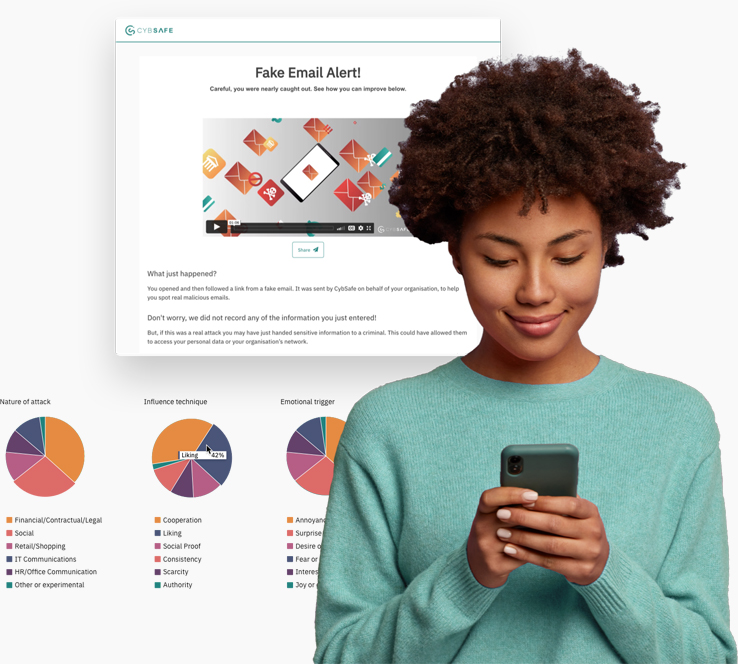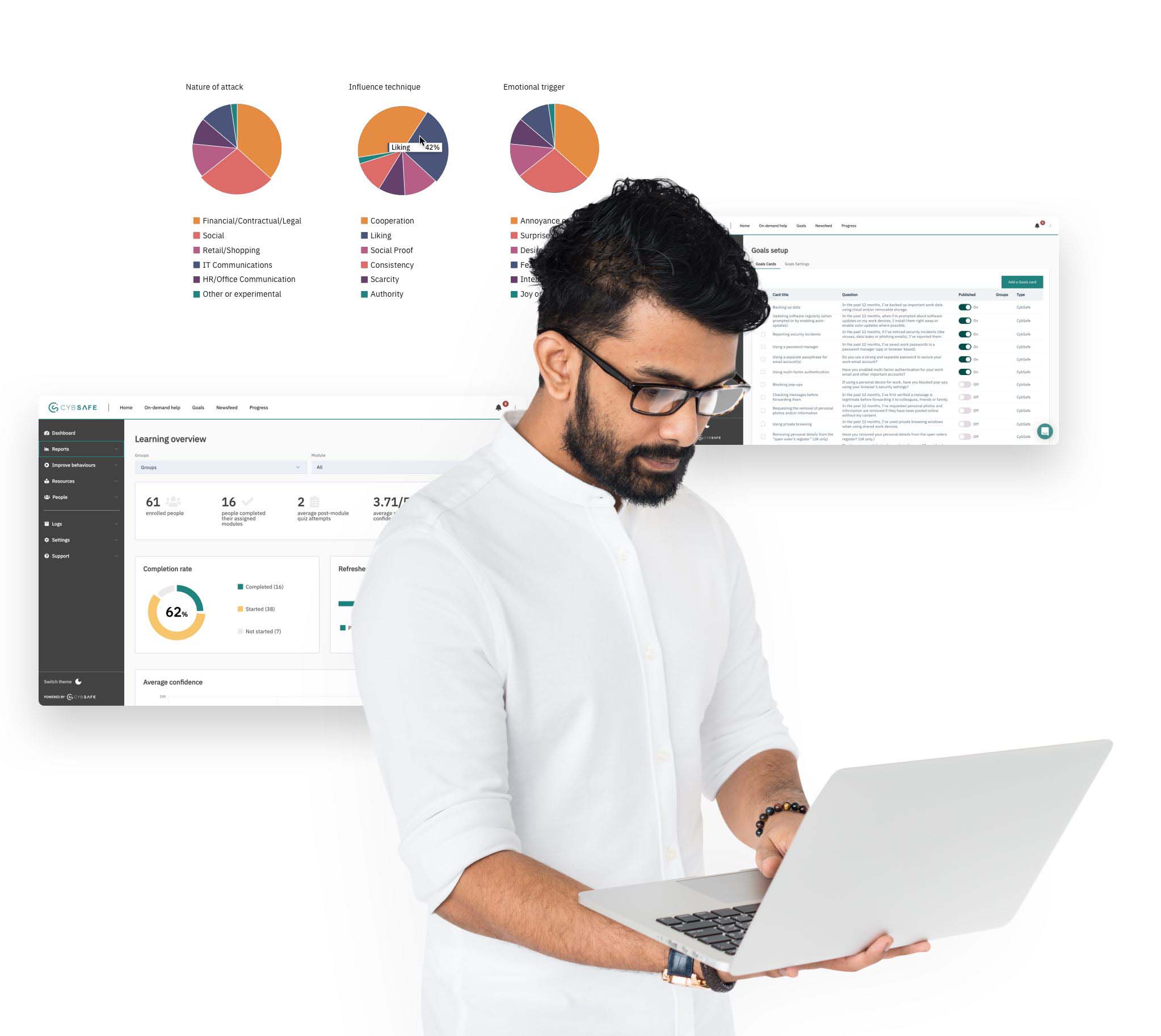 Dedicate less time and fewer resources

Navigating human risk is complicated. But navigating the solutions shouldn't be. With so much on your plate, you shouldn't have to worry about climbing a learning curve, too.
To us, that means getting you up and running in record time. After all, the quicker you start influencing specific security behaviors, the better.
In just a few clicks, you can deploy CybSafe's security awareness training, launch intelligent phishing campaigns, and automate behavioral nudges.
Measure what counts, effortlessly
You don't need a dedicated cybersecurity team to collect the kind of data and metrics you need to start targeting and reducing your human risk.
Whether you're looking to get more insight into your risk, keep tabs on your progress, or demonstrate the impact of your human risk management efforts, CybSafe is the answer. 
Start keeping track of your risk with comprehensive reports and metrics you can't get anywhere else. And all without putting more work on your plate.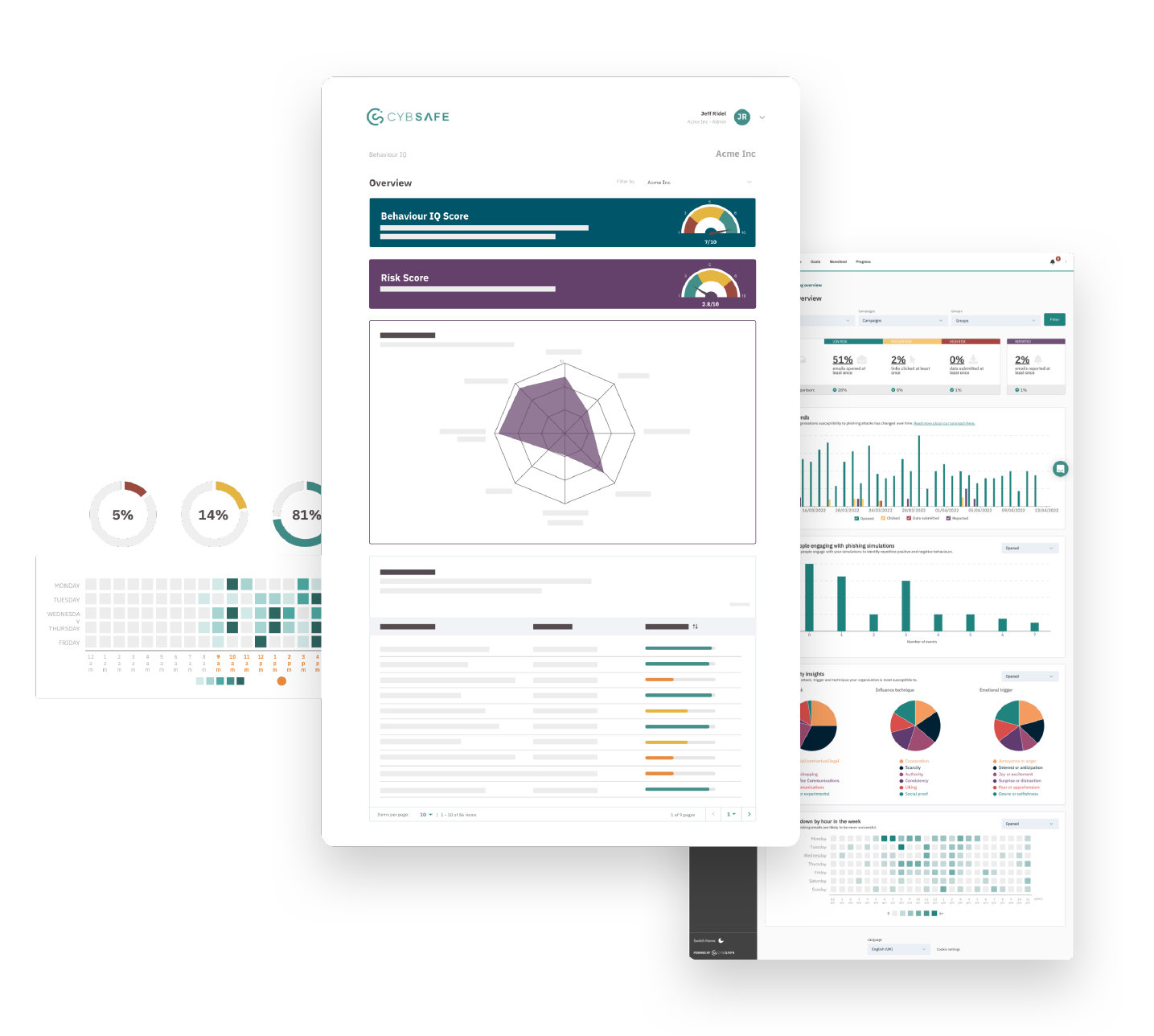 Protect people.
Protect your organization.
Address phishing and ransomware while they are still risks, and not when they become problems.
Contact us to find out more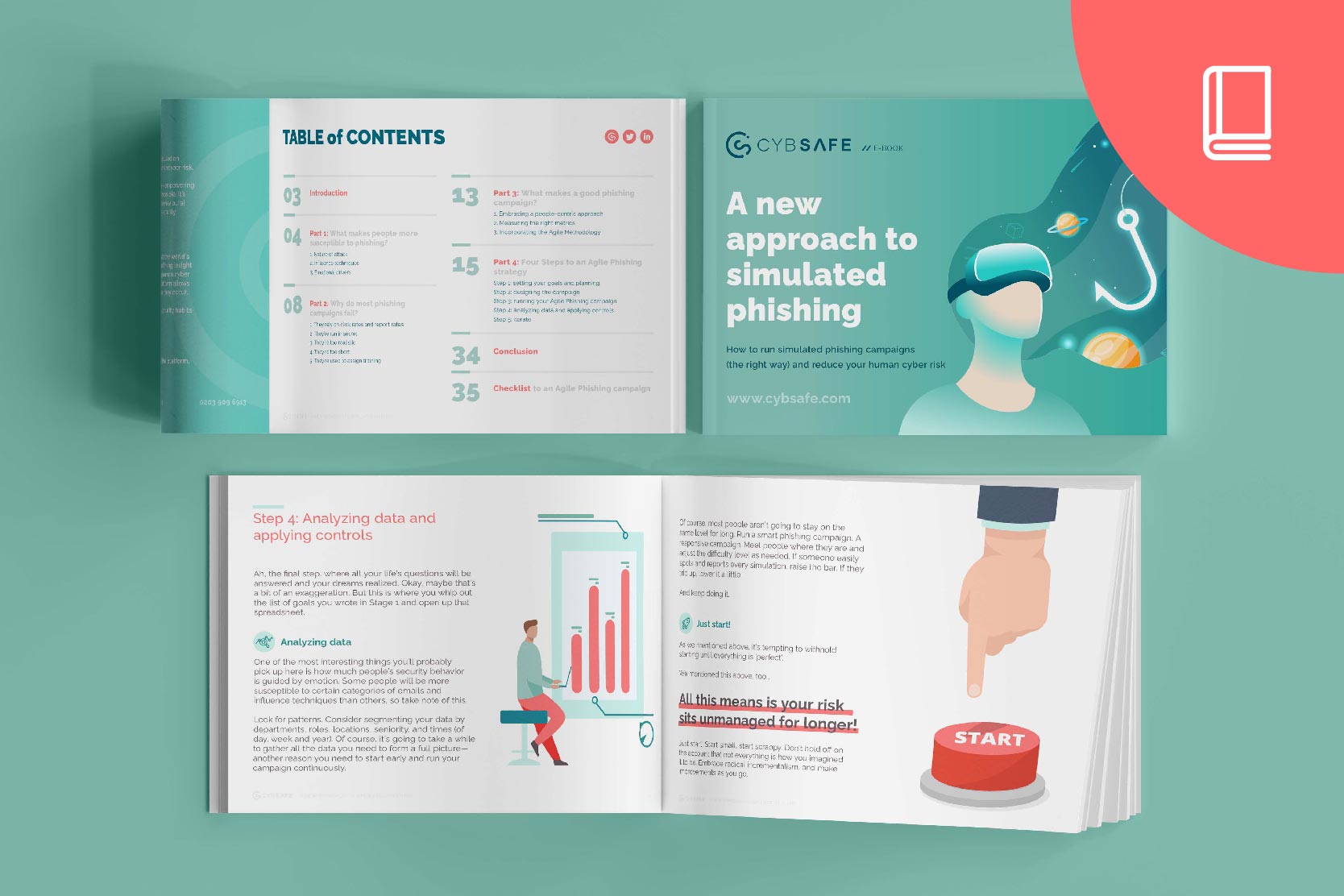 ebook
A new approach to simulated phishing
Anyone can be phished and simulated phishing is not enough to protect your people. Learn four steps to an effective Agile Phishing Strategy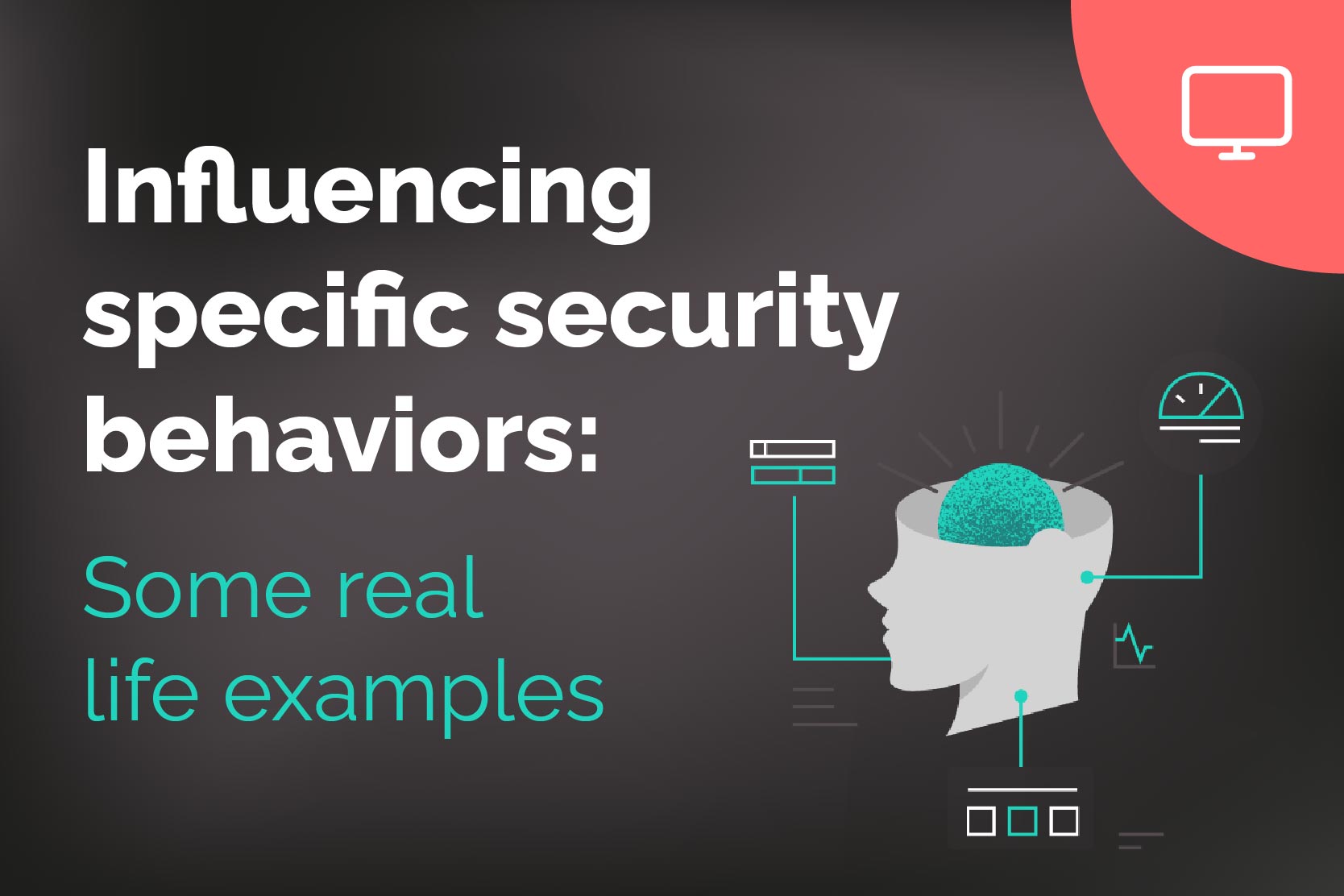 WEBINAR
Influencing specific security behaviors
If you're not influencing security behaviors, then you're not reducing risk. Find out all about the tools and resources you'll need to do it.