Our approach
We believe people want to do the right thing.
We know they are more likely to follow security controls when they have the right support and skills. When they are in an environment that makes security simple. And when they are empowered with a clear understanding of the threats they face.
We believe in security professionals and organisations they serve.
We believe they want to keep data safe. But often they work in busy, pressured environments. And some people-related cyber risk controls are hard to justify, because value is hard to measure without data.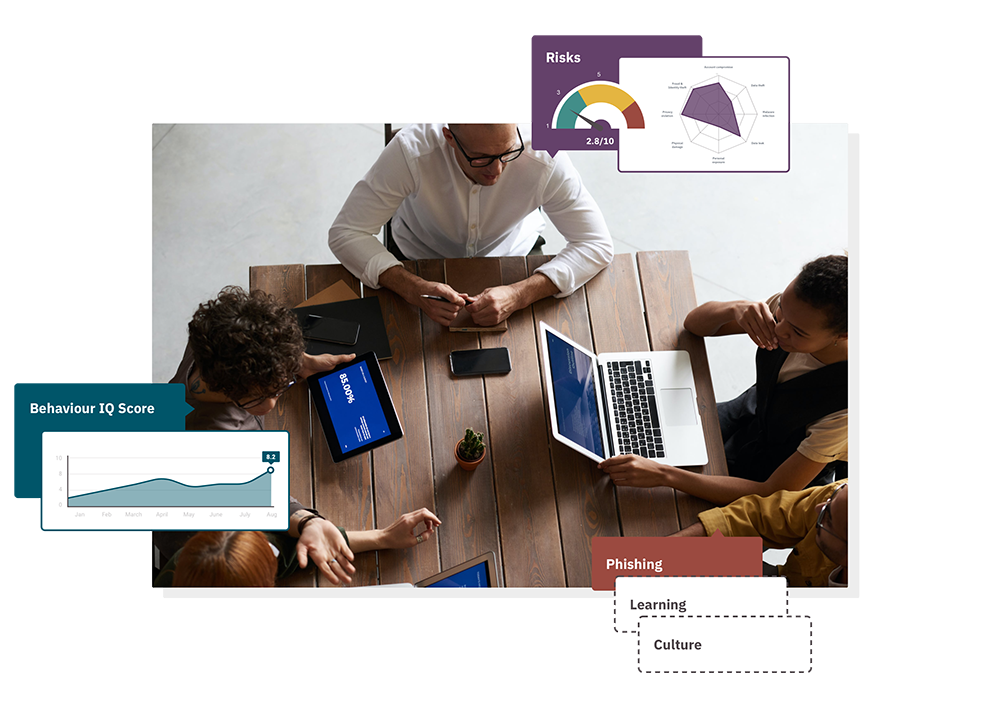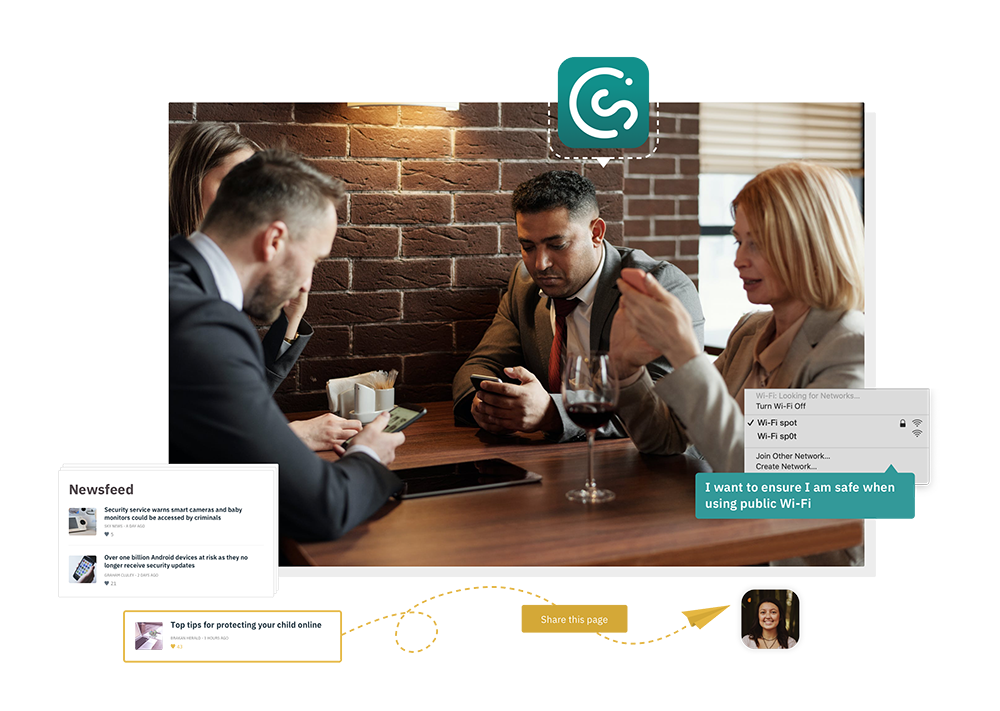 We don't just educate. We connect, support & assist.
We provide more than just security awareness training. Because people need support at the right time, wherever they might be. Our technology helps you do this. Meaning they'll be more likely to make better security decisions.
We don't guess. We build using science.
Our interventions are scientifically tested. Meaning our software is more effective at changing attitudes and behaviour. Want proof? We provide you the data and research references so you can see for yourself.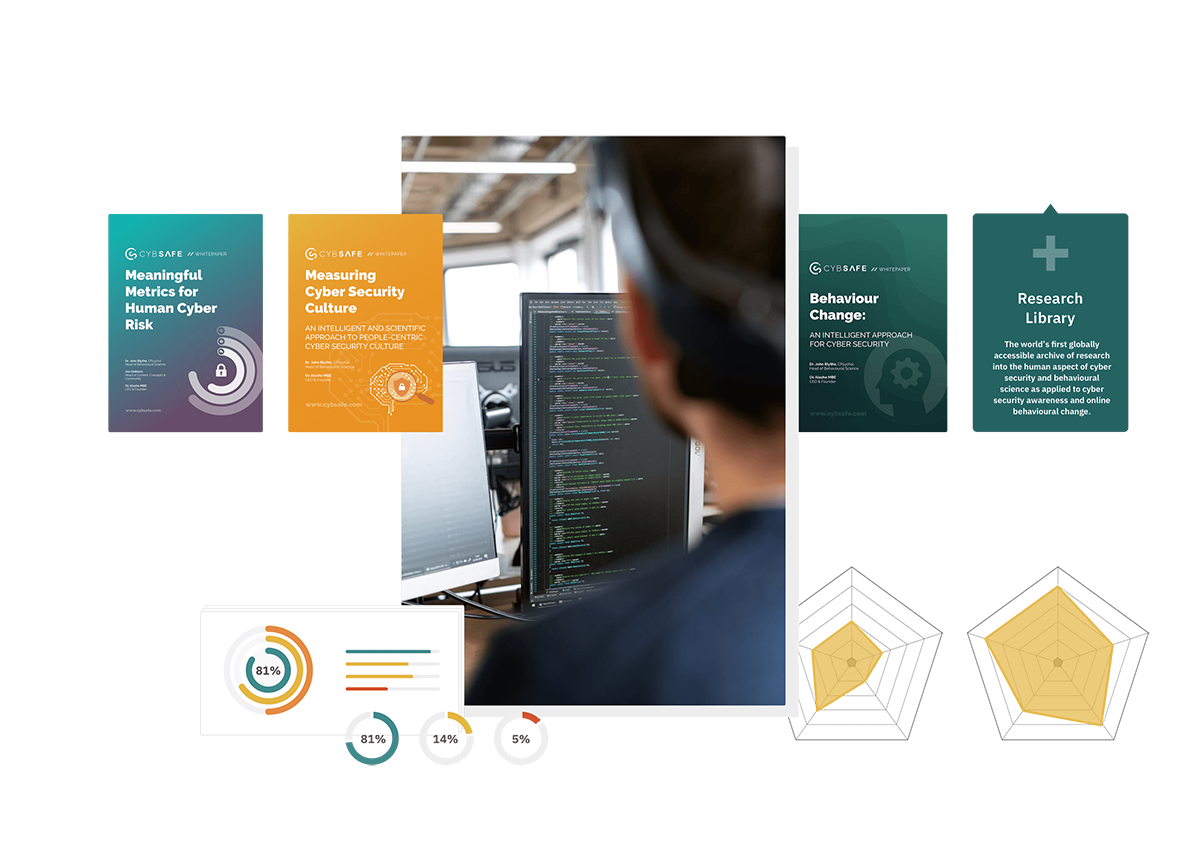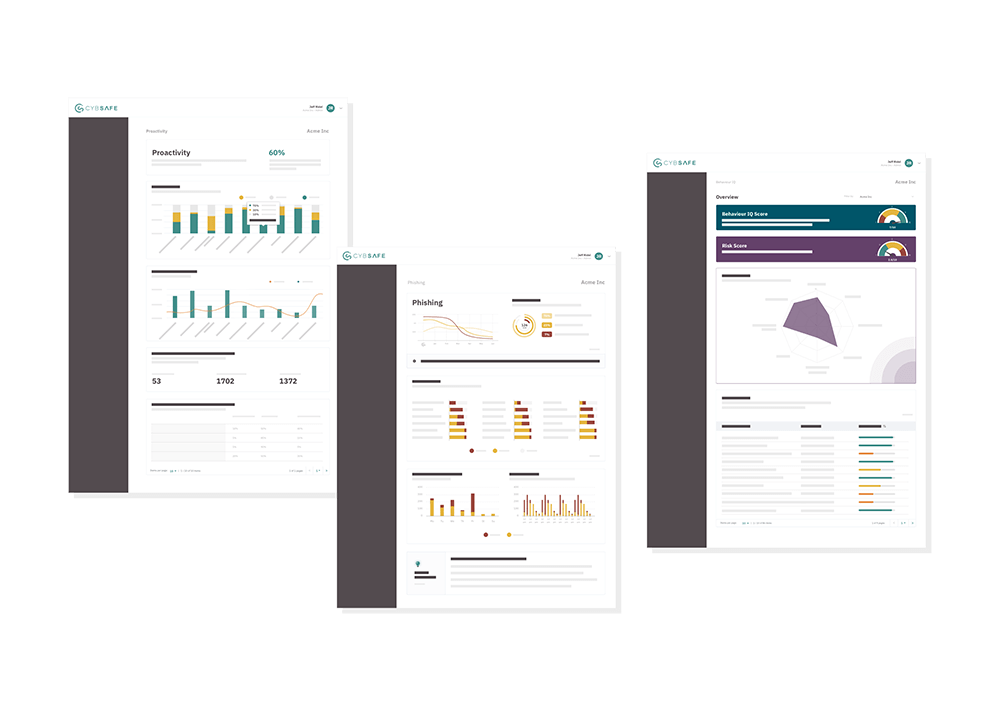 We believe compliance is just the first step. We give unrivalled metrics, data & reporting. 
We deliver more than click rates, report rates and completion rates. We give you insight and visibility in a way that allows you to predict and manage human cyber risk.
We give you the full picture. We leverage the world's most comprehensive security behaviour database. 
We focus on the full spectrum of security behaviours. We give you everything you need to know about measuring and improving security behaviours. We show you what these mean for cyber risk. And we make it easy for you to measure its reduction.