Robust phishing simulation library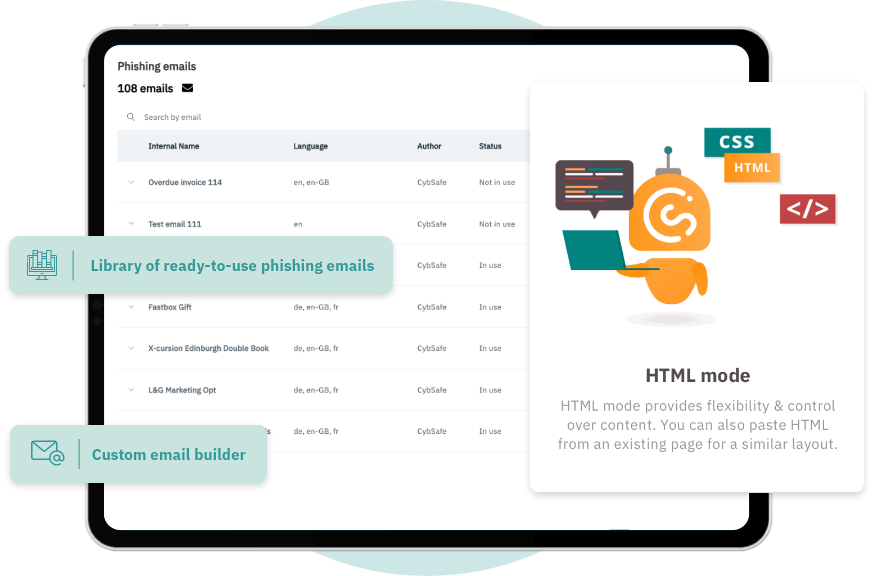 Launch a campaign in minutes with emails that have been mapped against a set of motivational and emotional triggers.
Finely tune campaigns by picking the audience, duration and templates.
Enhance your phishing simulation library with templates customised for your organisation or staff.
Reinforce good security habits with instant contextual feedback automatically delivered to employees.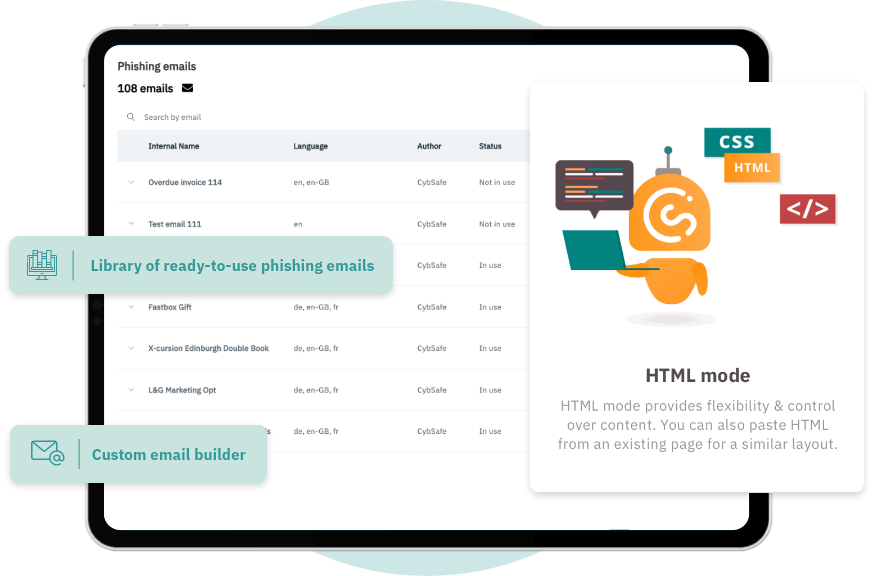 Multiple, parallel phishing campaigns 
Increase the control and precision of your phishing simulations.
Run regular phishing and spear phishing simulations in parallel.
Susceptibility, activity and risk insight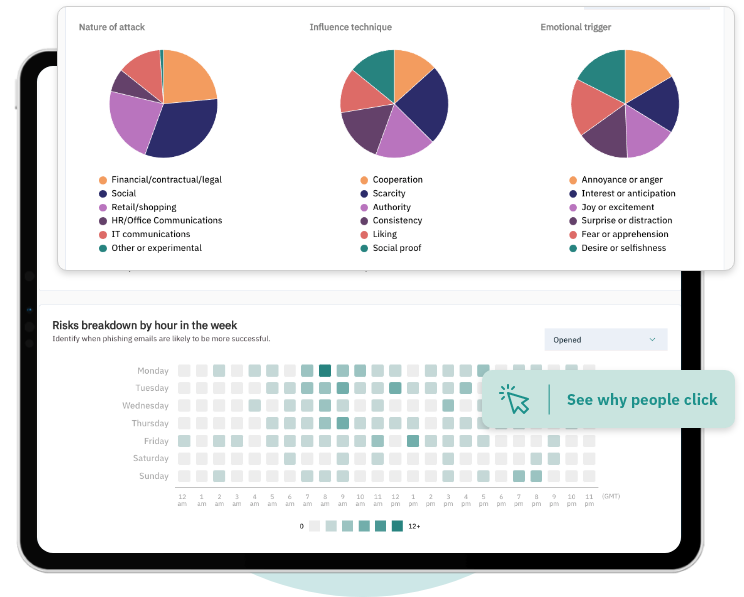 Track clicks, logins and attachment downloads of intelligent phishing and USB baiting tests.
Go beyond report and click rates to understand which techniques link to high-risk actions.
Discover why staff engage with different types of attacks.
Understand the root cause of risky behaviour, so you can focus on addressing the source of it.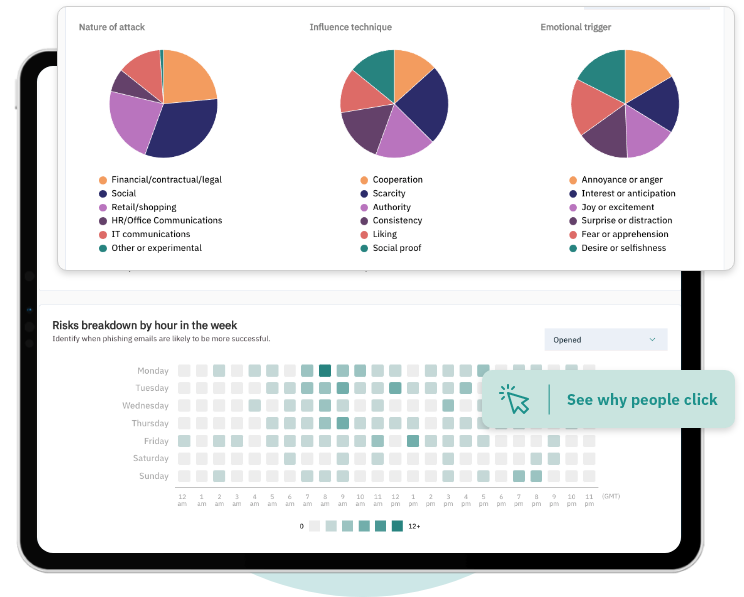 Try it yourself or see it in action
Start immediately with: SSO via Google Workspace (formerly G Suite), Azure and others; SCIM provisioning; and out-of-the-box awareness training and phishing.
Advanced reporting and segmentation
Gain access to specific, advanced reporting, including multiple segmentation options, for deeper and more granular insights.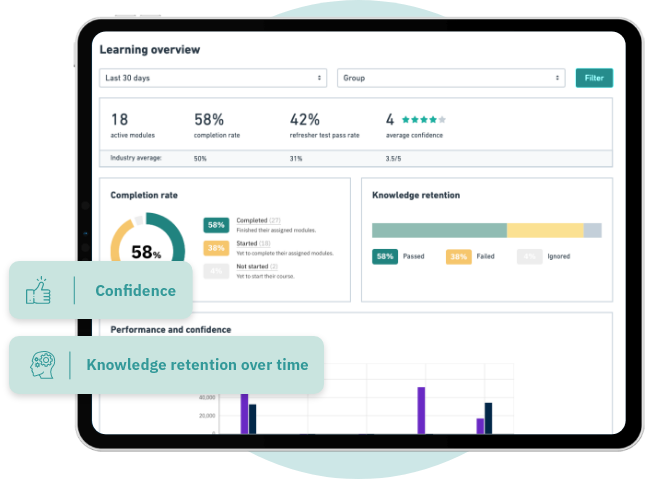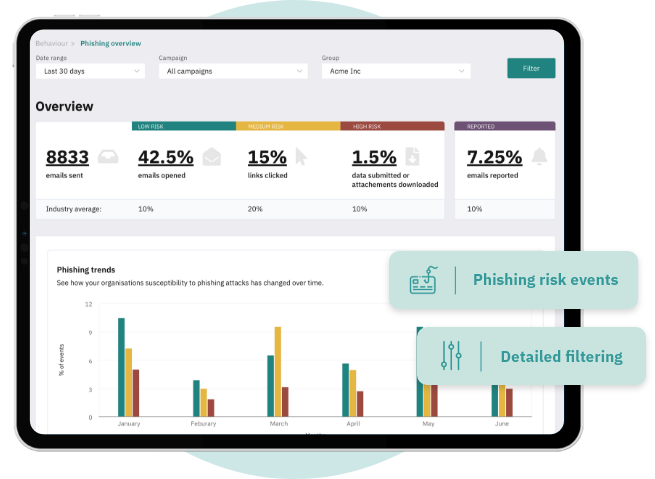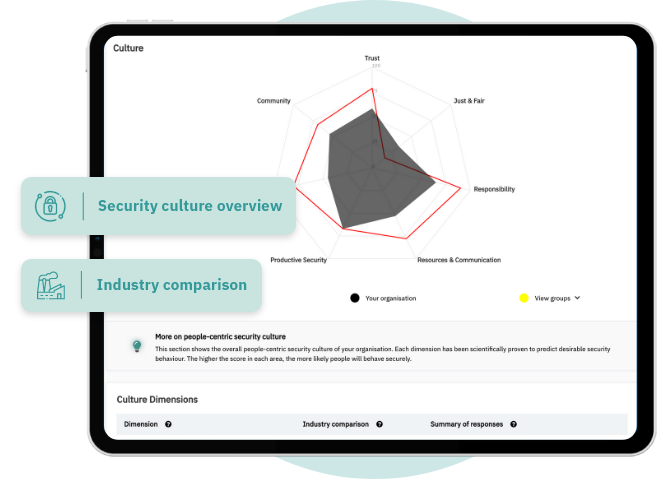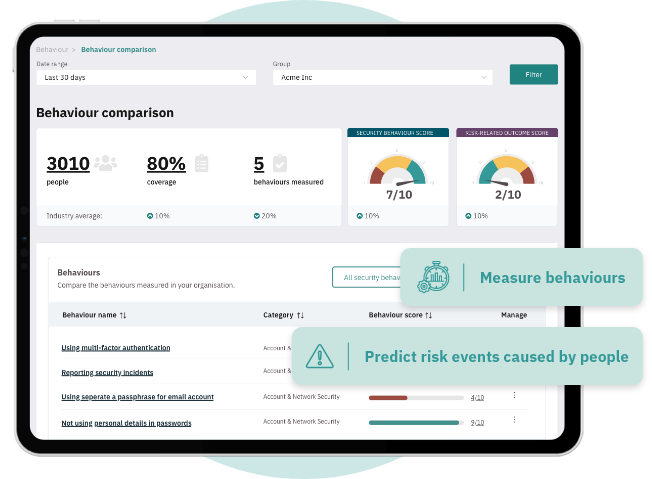 Download
our whitepaper now
Discover which metrics you SHOULD be focusing on to identify—and change—risky security behaviours.
CybSafe Ltd needs the contact information you provide to us to contact you about our products and services. You may unsubscribe from these communications at any time. For information on how to unsubscribe, as well as our privacy practices and commitment to protecting your privacy, please review our Privacy Policy.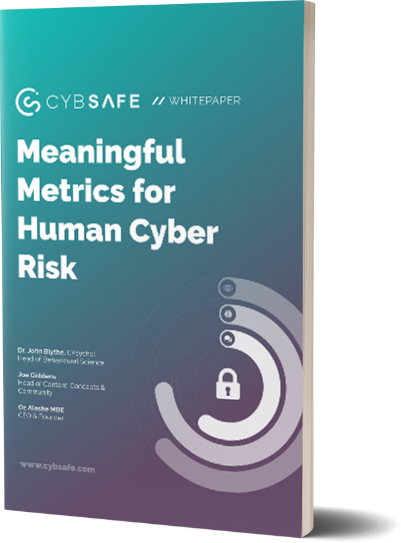 Sign up for your free CybSafe account now
A proven partner for companies like yours
Organisations of all shapes, sizes and sectors use CybSafe. Some to improve people's knowledge and threat perception. Some to improve their actions and skills. Others to improve people's attitudes toward security.