Security culture assessment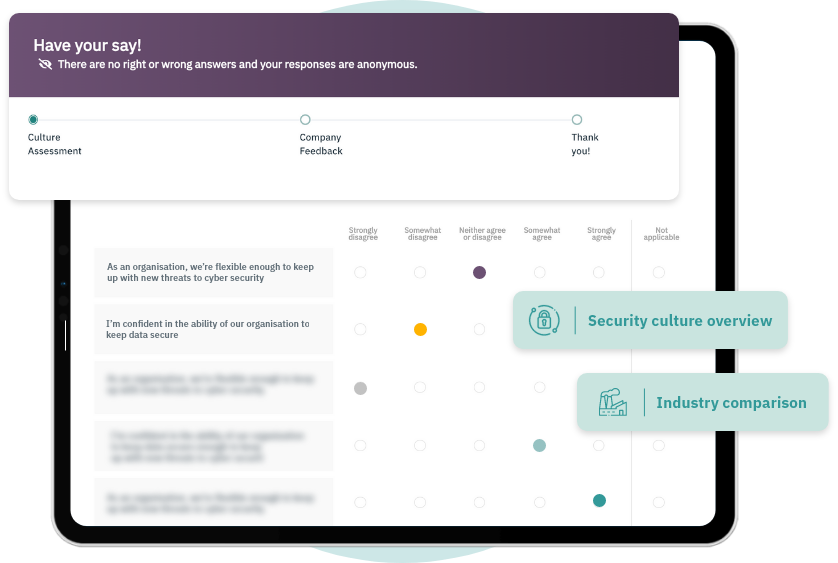 Measure and track your organisation's security culture—and learn how to make it better.
Collect the thoughts and feelings people have toward security.
See how people's behaviour and motivation affect risk.
Discover how to make your security training positive, people-centric and engaging.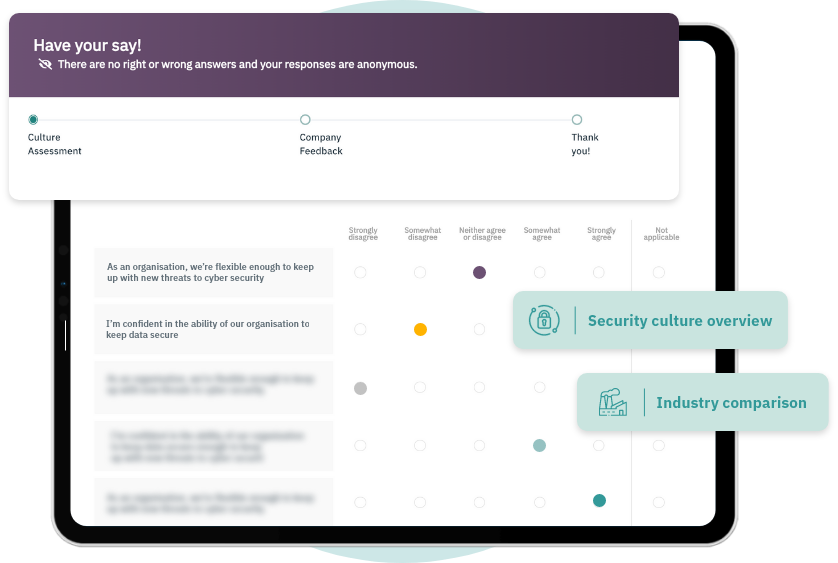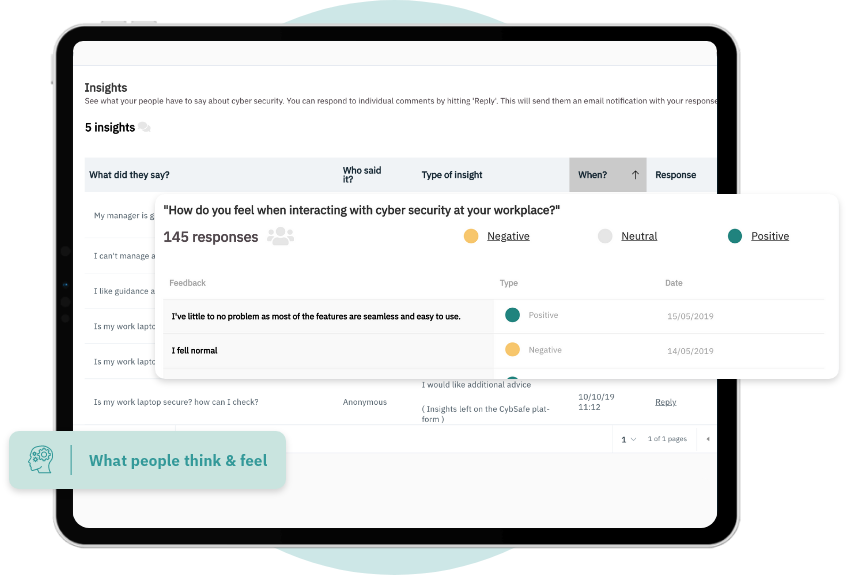 Sentiment analysis insights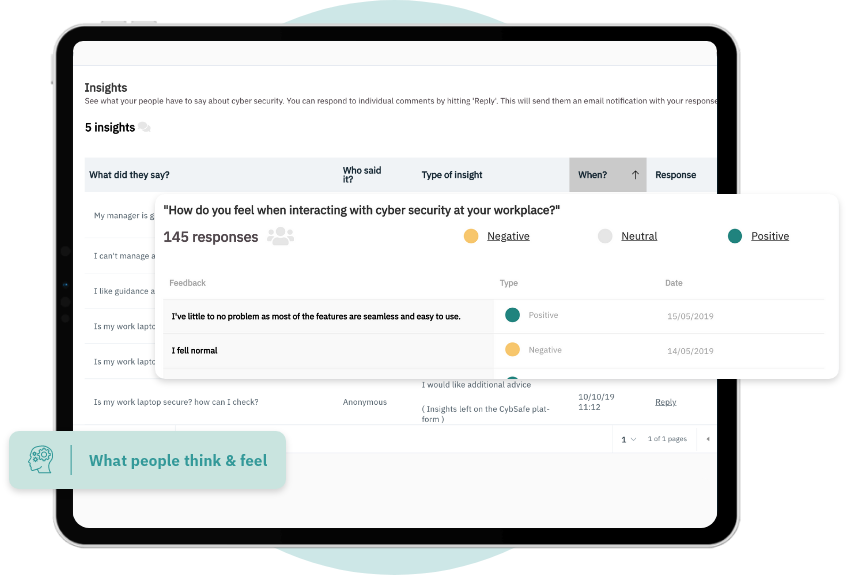 Understand how employees feel about your security culture.
Pinpoint where risky behaviour could occur, and prioritise where to focus security awareness initiatives.
Encourage people to share their views, ask for help or make recommendations.
Find out why staff aren't following policies or engaging in learning.
Try it yourself or see it in action
Start immediately with: SSO via Google Workspace (formerly G Suite), Azure and others; SCIM provisioning; and out-of-the-box awareness training and phishing.
Advanced reporting and segmentation
Gain access to specific, advanced reporting, including multiple segmentation options, for deeper and more granular insights.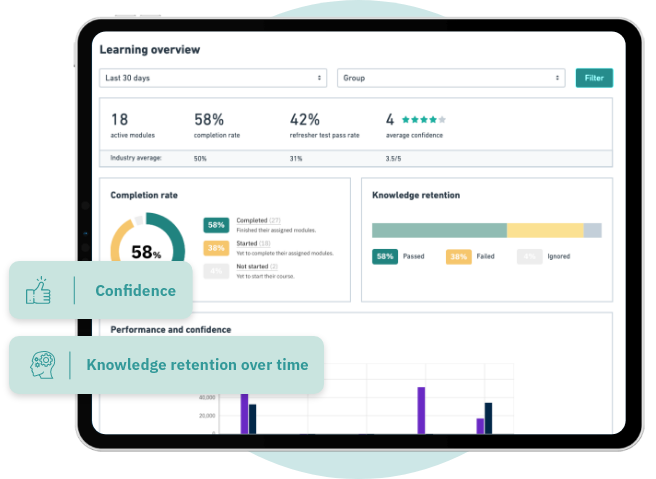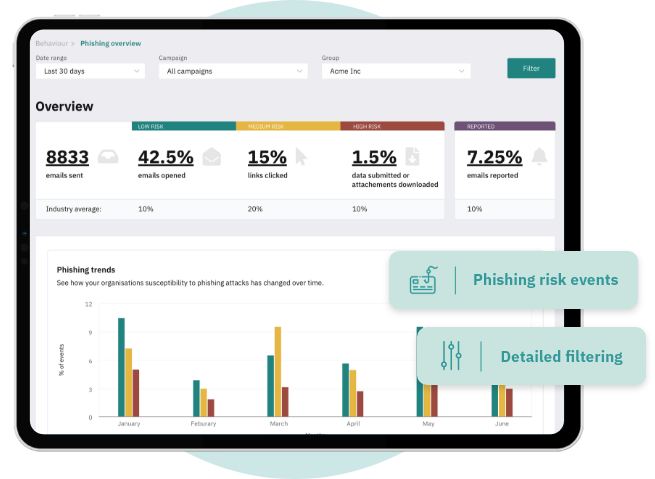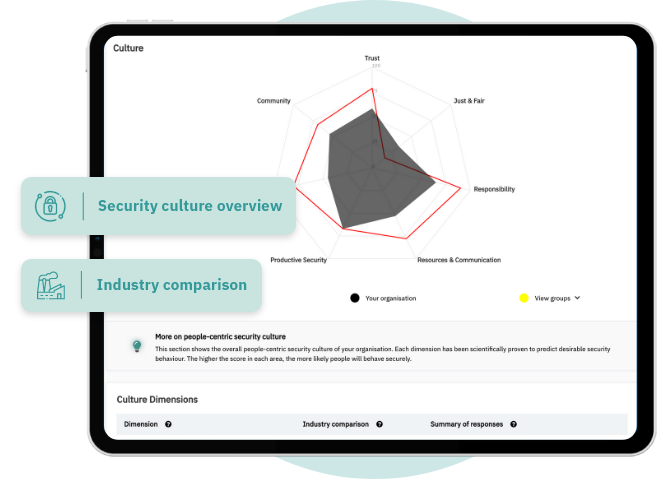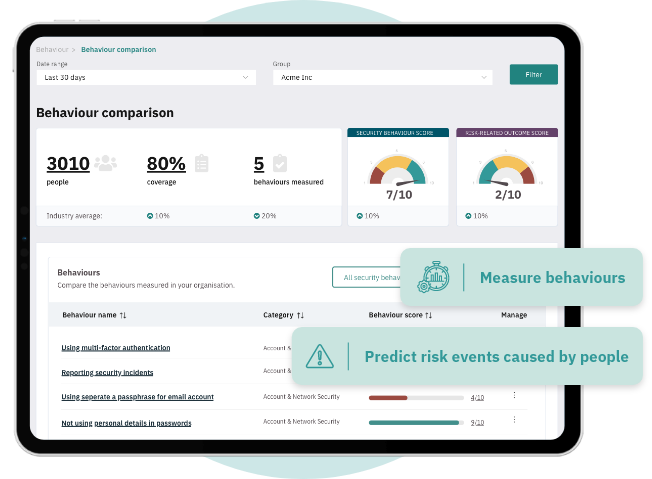 Download
our whitepaper now
Discover how to gain the data and insights required to truly understand your human cyber risk.
CybSafe Ltd needs the contact information you provide to us to contact you about our products and services. You may unsubscribe from these communications at any time. For information on how to unsubscribe, as well as our privacy practices and commitment to protecting your privacy, please review our Privacy Policy.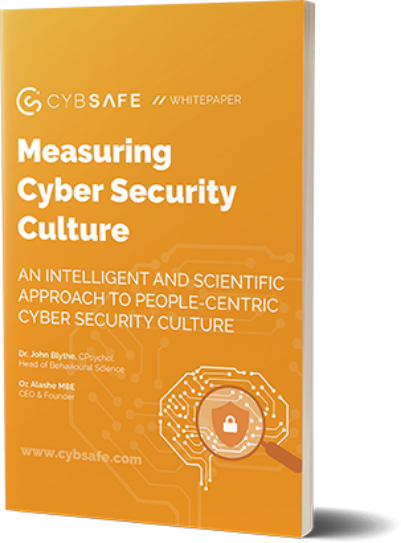 Sign up for your free CybSafe account now
A proven partner for companies like yours
Organisations of all shapes, sizes and sectors use CybSafe. Some to improve people's knowledge and threat perception. Some to improve their actions and skills. Others to improve people's attitudes toward security.