Nudge and support people toward good cybersecurity hygiene

Encourage good security behaviors, and help people execute them.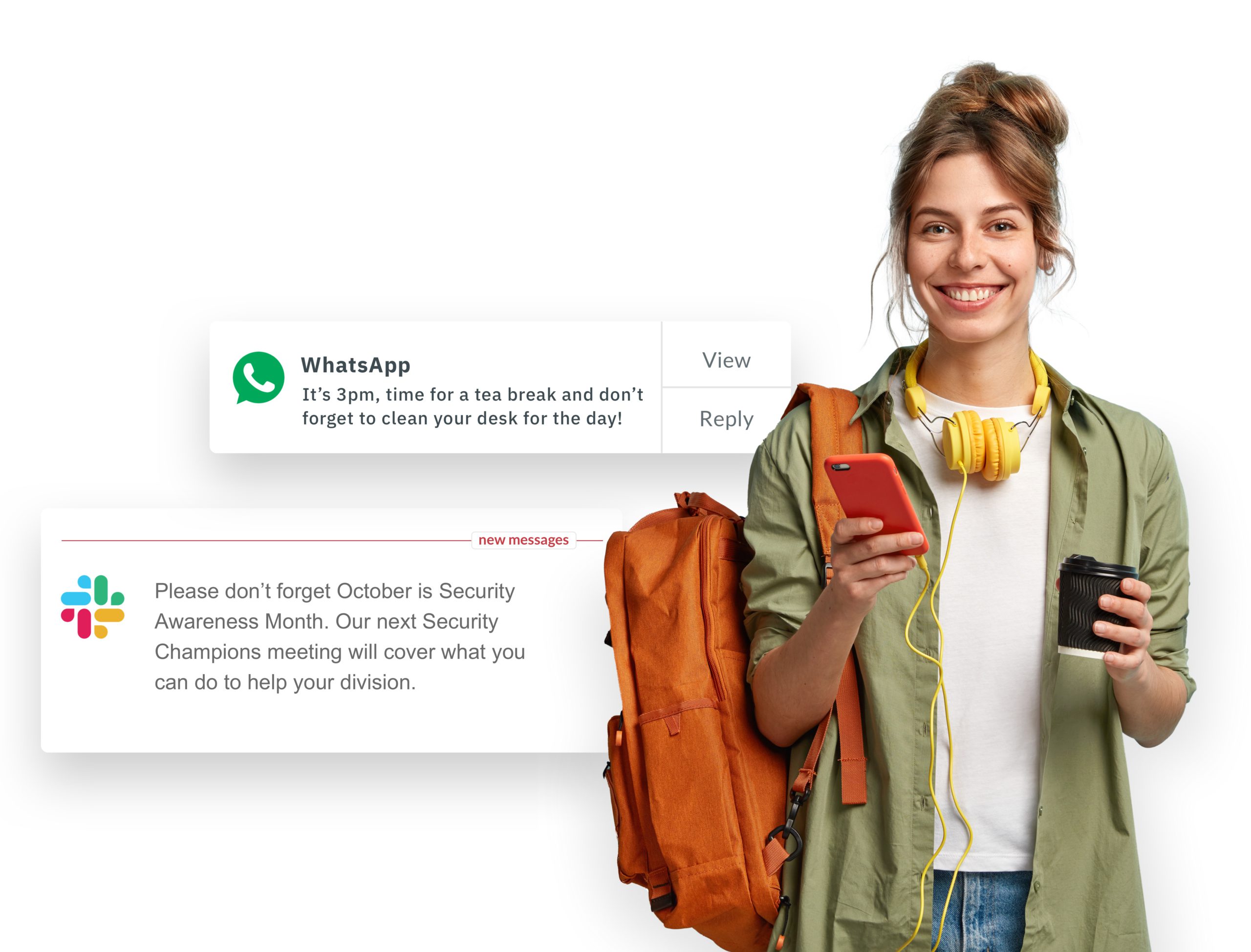 Help people do the right thing, at the right time
On demand support, smart behavioral nudges, alerts, and interventions.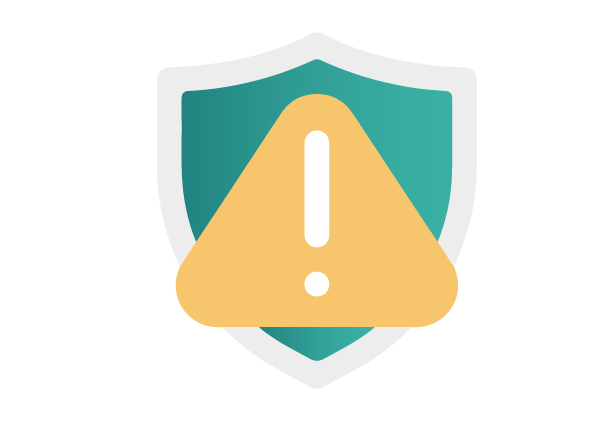 Prevent risky security behaviors
with nudges and alerts that inform, encourage, and remind people when it matters most.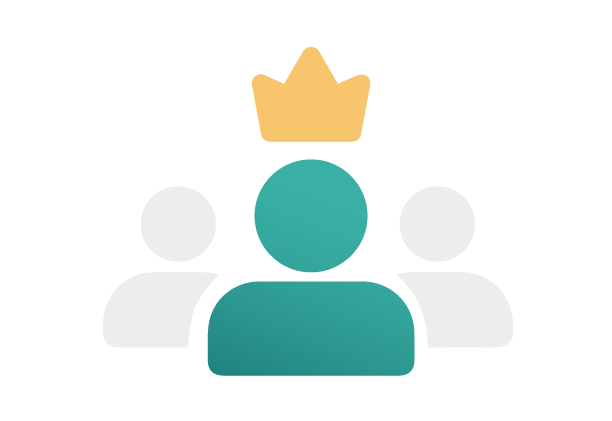 Personalize security interventions
with custom nudges, and support tailored to internal policies and procedures.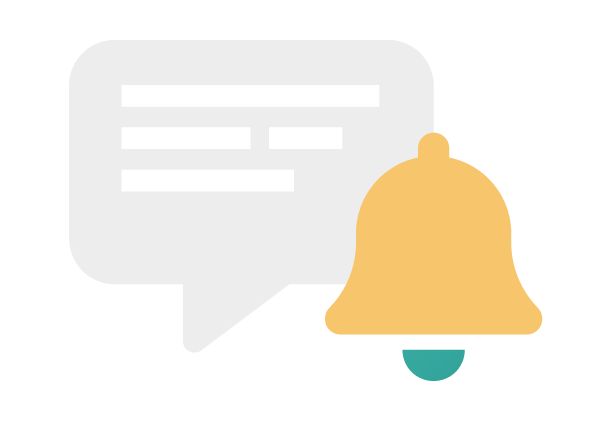 Make security more accessible
with nudges, alerts, and guidance delivered to your people via multiple platforms.

Give people the push they need

In 2022, our nudges had a 60% success rate. That means 6 out of 10 times, people made the right call. It might not sound like much, but remember—that's just one type of intervention.
CybSafe nudges and alerts are messages, notifications, and prompts that help your people do security a little better, every time. They're the complement to your security awareness and training that can help you achieve your security goals.
Promote good security behaviors with:
Automated or manual nudges and alerts designed to help you target and influence specific security behaviors.
Behavior change metrics that make it easy for you to track people's performance, and tailor security interventions to their needs.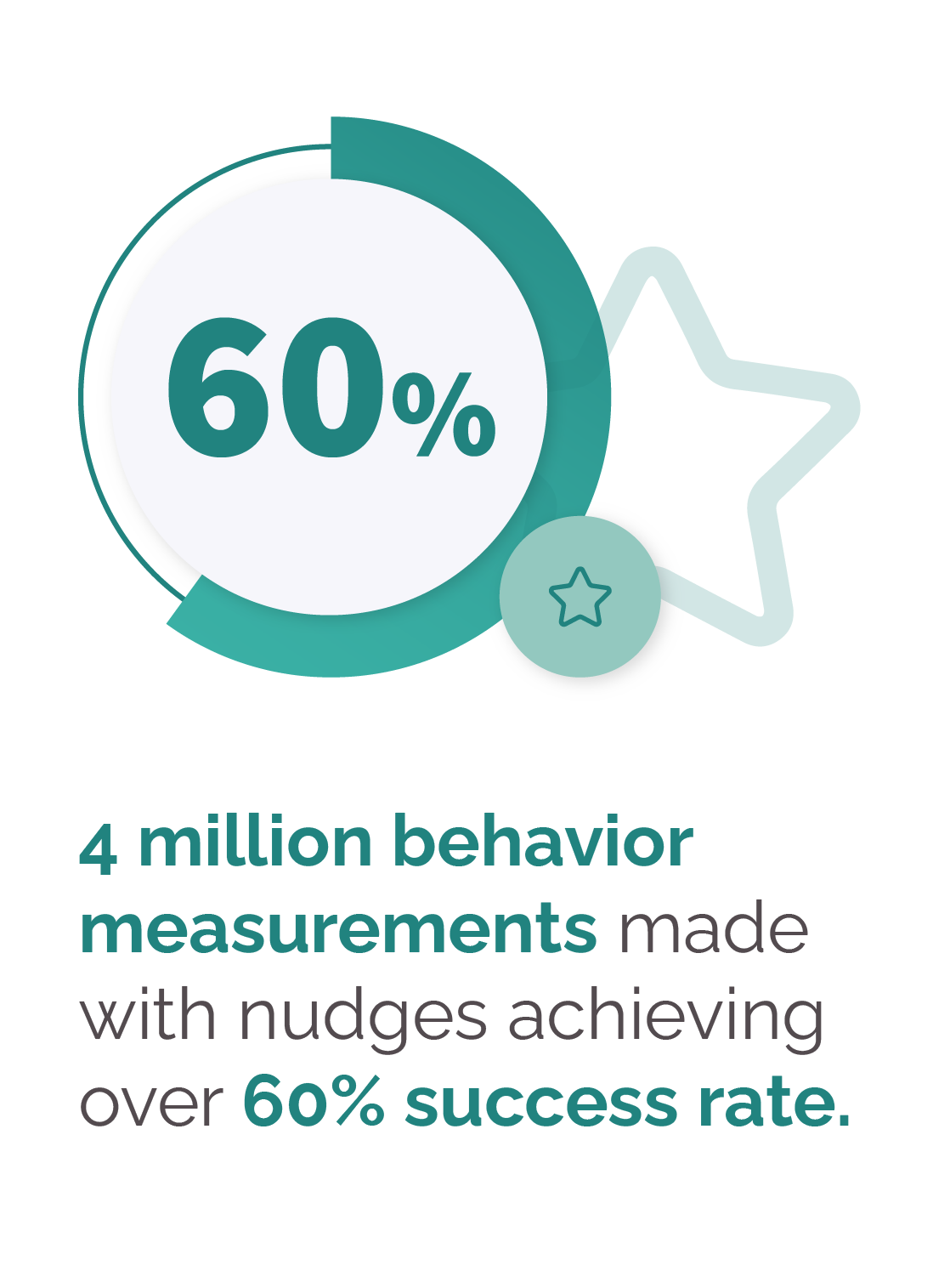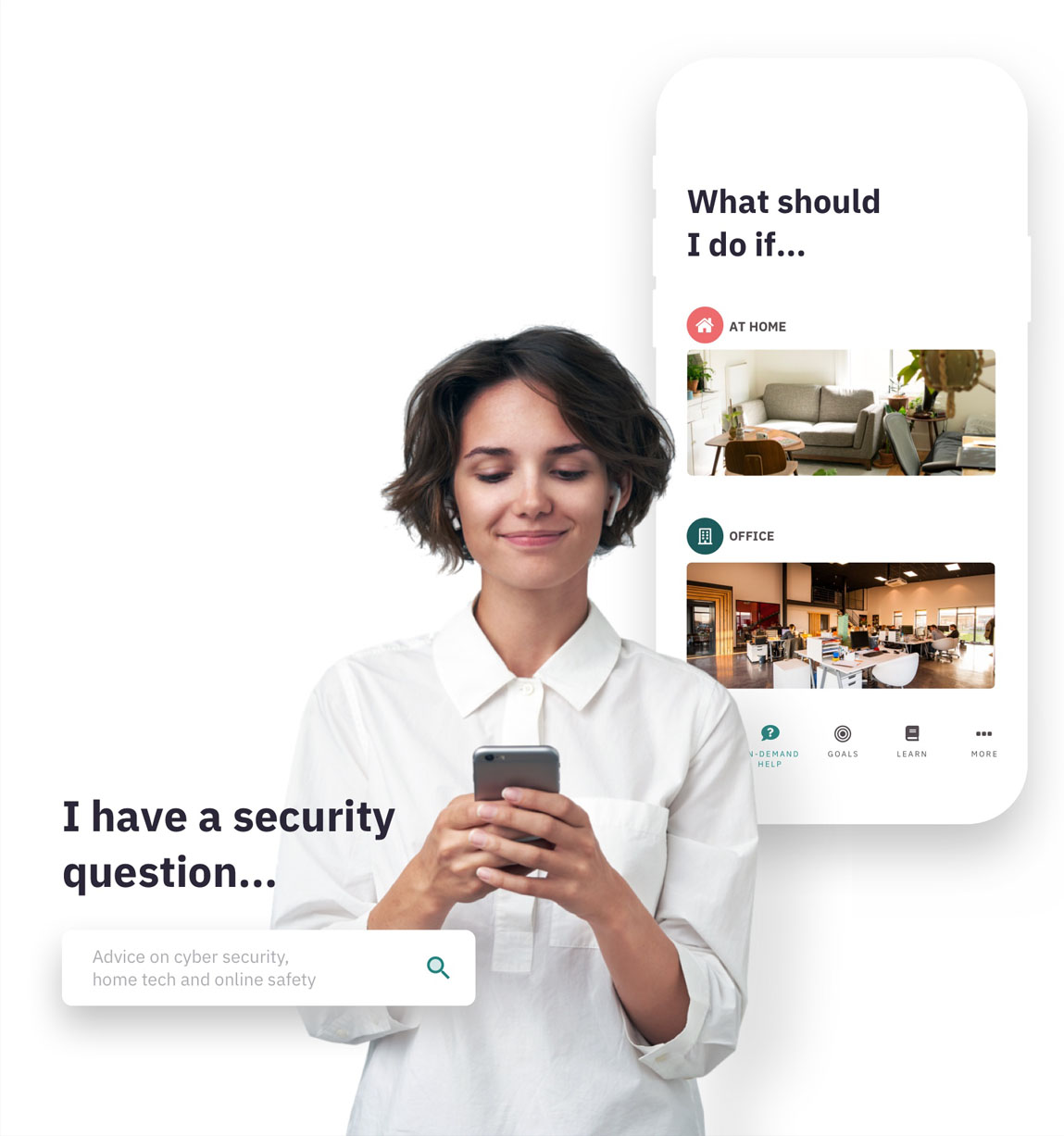 The best security advice is relevant security advice. Take role-specific training for example. It works. Because it's targeted, and, of course, relevant. Your support should be the same.
At CybSafe, we know that relevance comes down to three things: the content, the audience, and the timing. And that's why our solution gives you control over those exact details.
Make cybersecurity more personal with:
Security advice and guidance personalized for individuals or user groups, and tailored to your organization's P&Ps, compliance requirements, or risks.
Smart nudges and alerts you can send to the individuals or user groups that need them—based on their behavior score, risk score, last login, or email.

Reach people where they are

Remote and hybrid working environments are the new norm. However, the cybersecurity industry has been slow to adapt to the changes—increasing human risk for many organizations.

The CybSafe platform was developed with the modern office in mind. And it's the perfect companion for people on the go (and on the spot).

Place cybersecurity at the tip of every finger with:

On demand support, so your people can get help wherever they are, and whenever they need it.
Nudges, alerts, and support delivered via multiple platforms including the CybSafe app, email, browser, SMS, WhatsApp, Slack, and Microsoft Teams.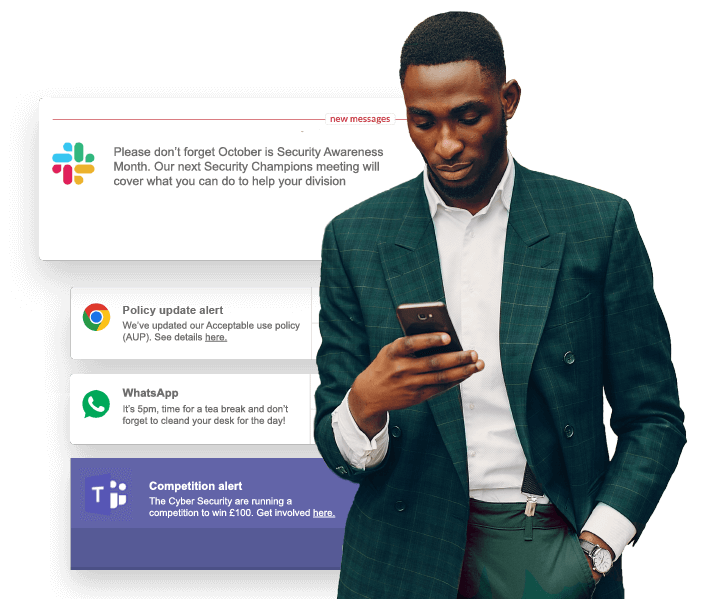 Keep your people on top of security

And get them to start making better security decisions.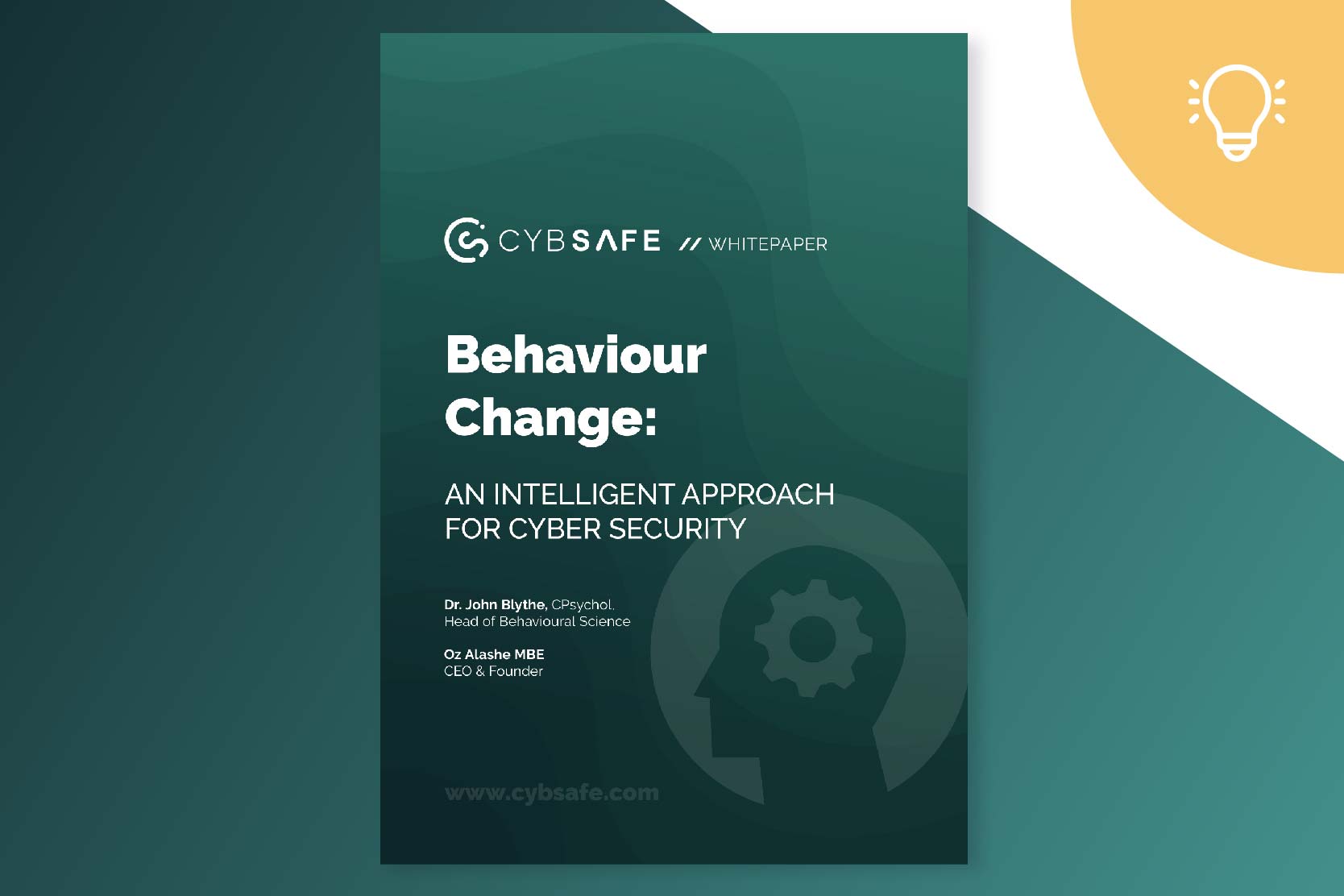 REPORT
Behavior change: An intelligent approach for cyber security
Learn more about applying behavioral science to cyber security and how our products can help you drive behaviour change in employees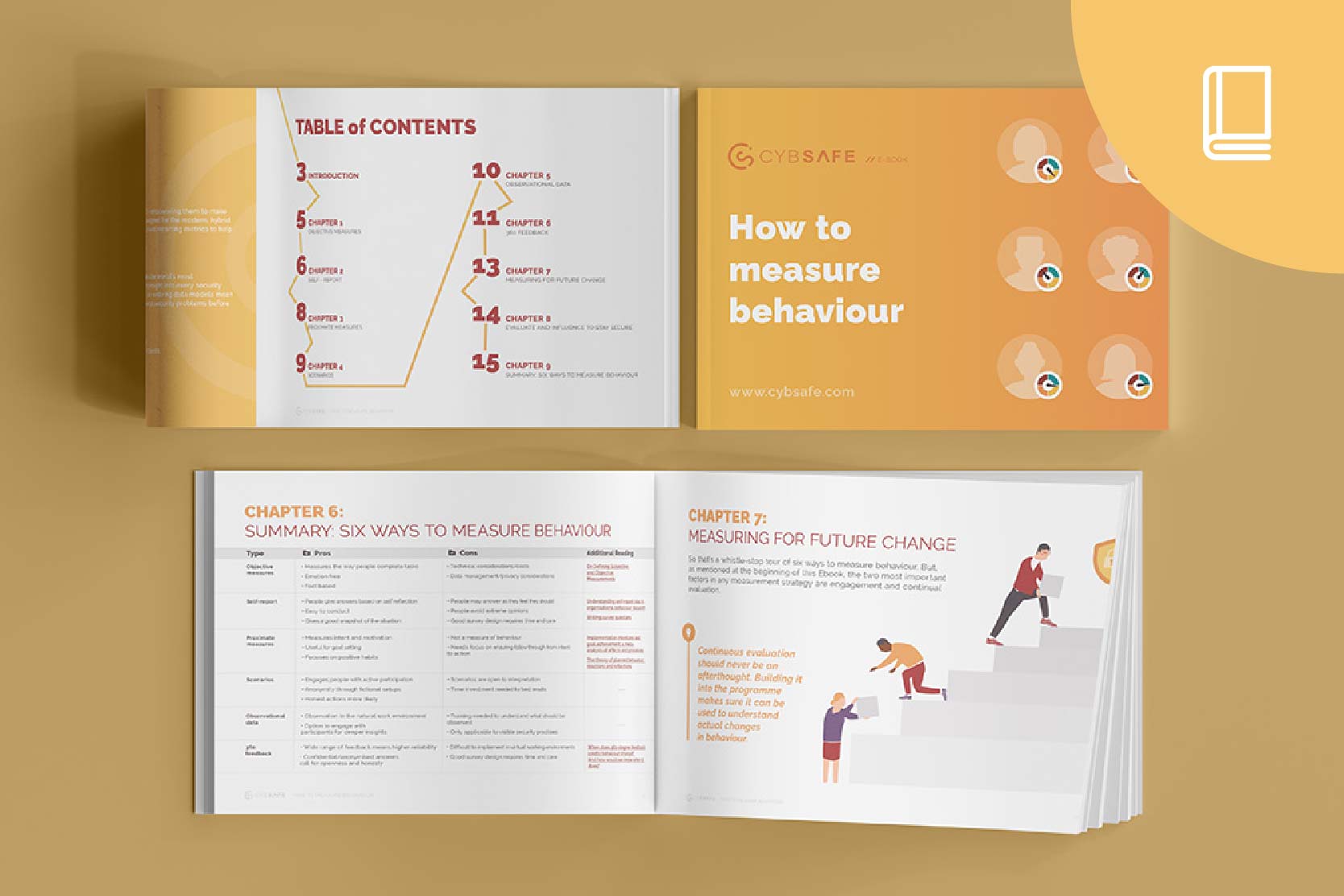 LONG READ
How to measure security behavior
This free eBook unpacks all the ins and outs of measuring human behaviour. From self-reporting to 360 feedback, we've got it covered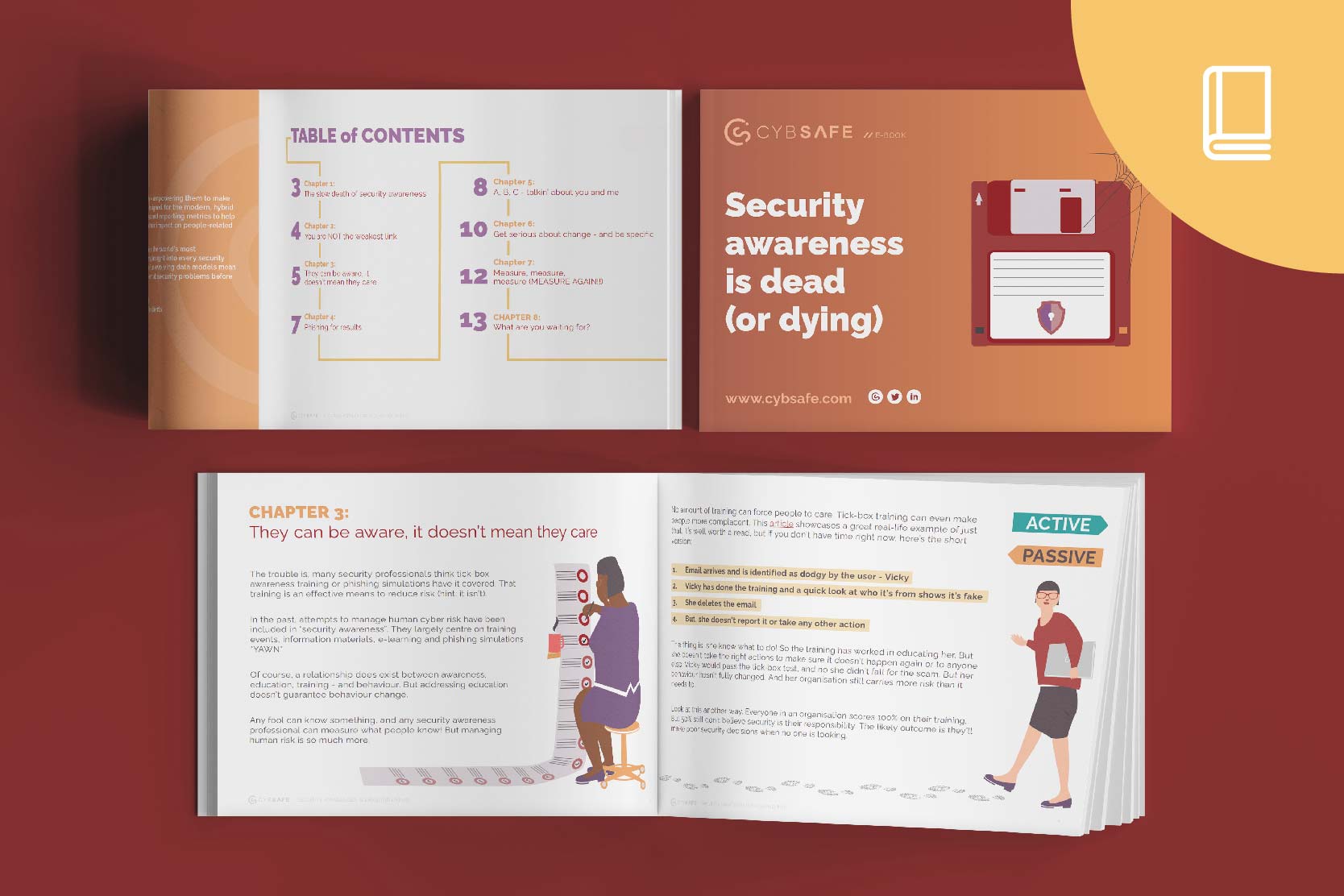 EBOOK
Security awareness is dead (or dying)
Traditional security awareness training is a relic of the past. Learn how you can quantify human cyber risk and change security behaviors.