Why we don't care about cybersecurity: A Gen Zer's perspective
"Look both ways before crossing the road!"
"Don't take candy from a stranger."
Those are a few rules my parents taught me when I was younger. They explained the importance of following the rules, especially when I'm alone. Along with the consequences of breaking them.
I talk about this not to relive the old times when I used to run into oncoming traffic to pet the local stray cat. But to note that, while I learnt many different ways to protect myself from the many different harms in the physical world, I didn't get the same education for the online world.
So, maybe it shouldn't come as a surprise when I say that Gen Z doesn't care about cybersecurity. 
At least not as much as older generations.
The academics agree
In 2020, Debb, Schaffer, and Colson compared the cybersecurity attitudes and behaviors of Gen Z (born between 1997 and 2012) and Millennials (born between 1981 and 1996) in a survey of 688 students from two US universities.
Compared to Gen Z, Millennials had significantly better cybersecurity behaviors. And better information security behaviors that helped them keep their private information private—reviewing social media privacy policies, keeping anti-virus software updated, watching for unusual computer behaviors/responses, and acting on malware alerts. They concluded Millennials' life experiences helped shrink the digital divide—the gap between different generations in their access to and tendency to use technology.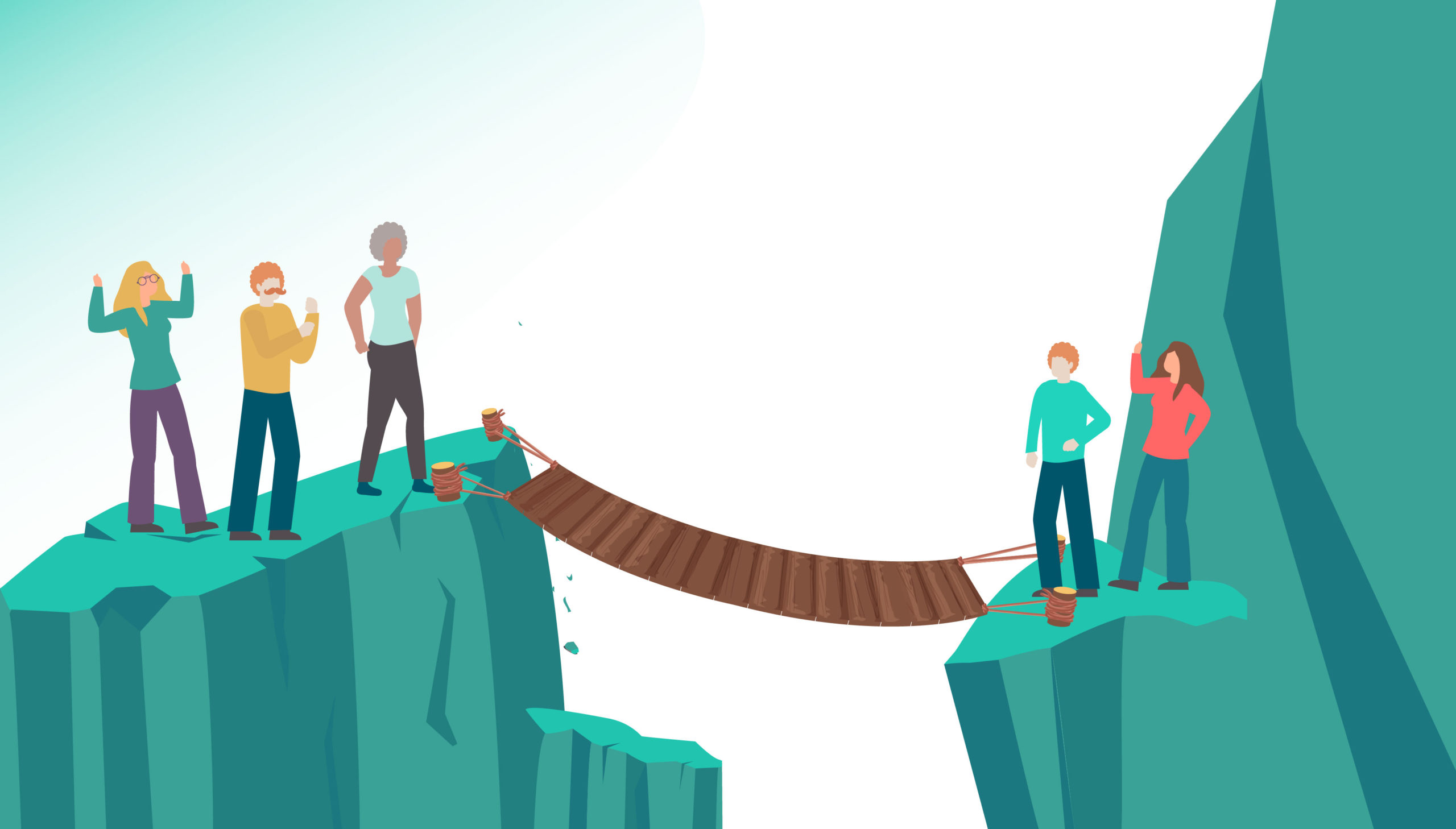 While they provided valuable insights into the cybersecurity behaviors of digital natives, their findings were limited due to a biased sample (i.e. consisting of only digital natives). 
The "Oh, Behave! The Annual Cybersecurity Attitudes and Behaviors Report 2022" examined cybersecurity attitudes and behaviors across all age groups. 3000 people from the US, UK, and Canada—including Gen Zs, Millennials, Gen Xs, Baby Boomers, and the Silents—participated.
And the findings were … interesting.
While 47% of Gen Z found it easy to be secure when online, they also reported higher cybercrime victimization rates than older generations.
Gen Z had the highest victimization rates for phishing and cyberbullying. And the second-highest rates for identity theft and romance scams, with Millennials taking the top spot! 
This contradicts the "U-curve" hypothesis between age and cybersecurity. This "U-curve" hypothesis suggests that middle-aged people (Baby Boomers) are weaker at cybersecurity than those on either side of the age range. 
So, maybe it's not the older generations we need to look out for. According to the findings, it's actually the younger generation that's more likely to send money to a long-lost Prince!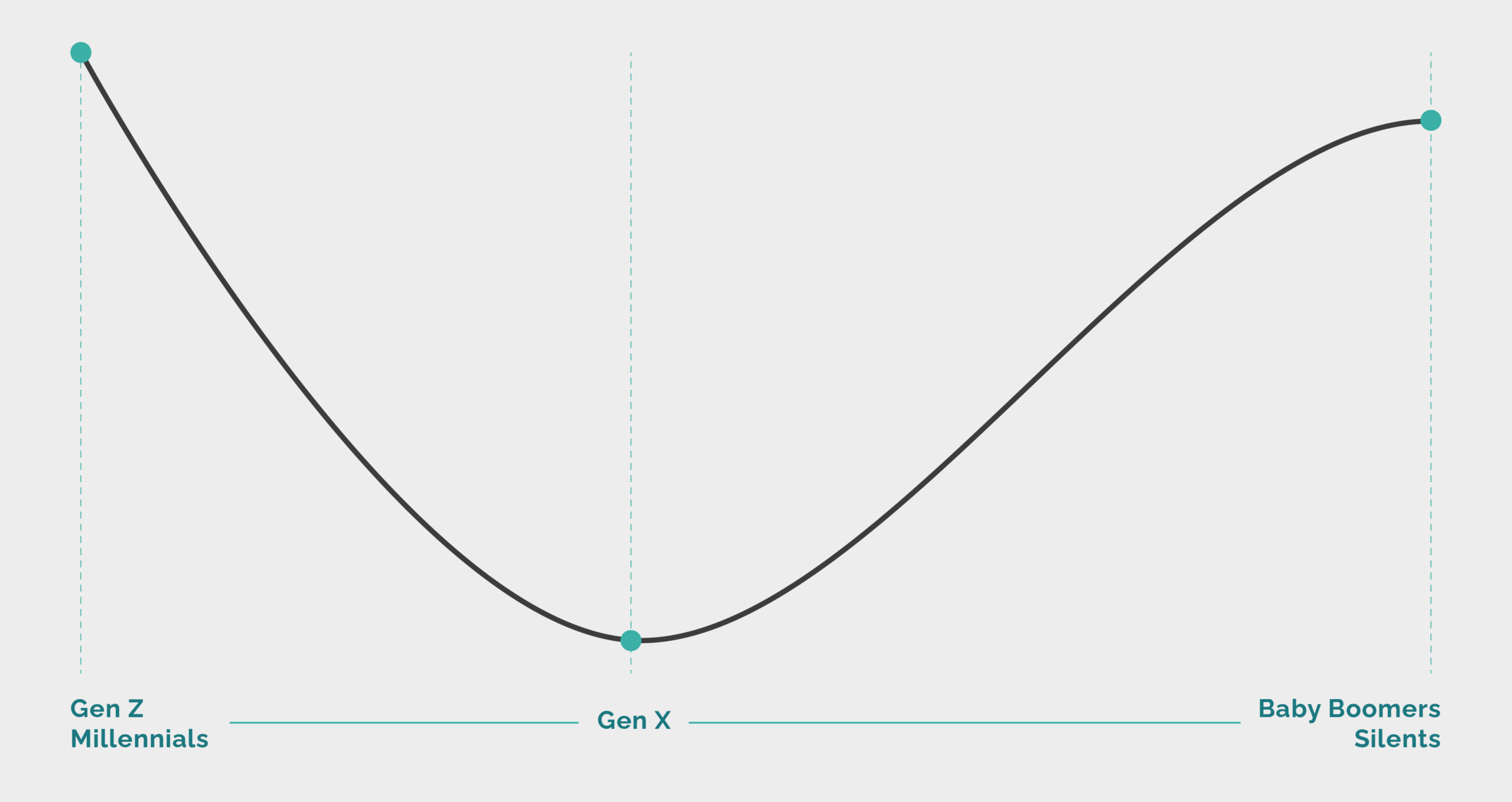 Surprisingly, Gen Z rated cybersecurity as a low priority compared to other tasks. It's a harsh truth. One I had trouble believing. So I decided to run my own research study to give a little more color to those stats.
What I found out from other Gen Zers
When I asked people from my generation why they wouldn't engage in cybersecurity best practices, these are the responses I got:
"I only do what is easy and effective"
"I don't feel that I need to do them all"
"I just didn't realize there were so many cybersecurity behaviors"
Around 60% of participants didn't have any access to cybersecurity training. Those with access, and having completed the training, had done so at least six months or more prior. They also reported the positive impact of the cybersecurity training:
"I think it allowed me to become familiar with different types of cybercrime and easy ways to prevent them"
"It refreshed my memory on how to prevent cybercrime from happening to me."
"They told us basic ways to keep ourselves safe online, which was very useful considering we were still in school."
Interestingly, participants felt less confident in their abilities to keep themselves safe at the end of the survey. This raised an important point about our blind spots with cybersecurity. We may not be as secure as we think ourselves to be. After answering questions specific to their cybersecurity attitudes and behaviors, it was clear people weren't aware of the different ways to keep themselves safe online. 
Cybercriminals are always looking for new ways to attack online with continuously evolving technology. Therefore, we will need to learn and adopt new security behaviors to protect ourselves online.
But why stress the importance of cybersecurity to Gen Z? Why should we care?
Why you should pay more attention to Gen Z
Well, as cliché as it sounds, Gen Z is the future.
We're currently either learning to join the workforce, or already in it.
Organizations need to keep us in mind when talking about cybersecurity. Don't assume that we know how to keep ourselves safe online, or care enough to do so.
We weren't taught about staying safe online in our homes, or in our schools. And some of us had to learn the hard way—by falling victim to cybercrime.
But the solution is not a simple one-size-fits-all strategy. Especially for a modern workforce with various generations. What might work for one might not work for the other! 
So that's where we start—making sure that when you implement cybersecurity initiatives, they are highly personalized. That's how you get people to care about things. By catering to their unique needs.
How to get through to people about cybersecurity
Growing up in the digital age made us tech savvy. Maybe that made us overestimate our cybersecurity competencies. Maybe it didn't, and, like everyone else, maybe cybersecurity just sits at the back of our minds.
Like most people, we just want to get on with it. Of course, this opens up a human desire to look for a shortcut—the easiest and lowest effort option available. As you know, the easiest option isn't always the safest or even time or money-saving.  
To any Gen Z reading this, you aren't alone. Even though I know all the risks and how to protect myself, sometimes it's a lot easier not to take protective action. It's easier to have my birthday as my password (did I just admit I used to do that?). But I'm trying to do better. I know I have a role to play in protecting myself and my family. So I'm taking responsibility.
Here's the bottom line. People need a reason to care. A reason to act beyond "because you have to". Personalized cybersecurity makes people more open to adopting security best practices. My motivator is protecting my family. It might be different for someone else. And that's the challenge. 
Technology can only do so much. Taking the human behind the screen into account can do so much more!
What does the future hold?
It's important to stress that Gen Z and future digital natives are humans. We don't come pre-installed with a cybersecurity feature. 
We are all, regardless of age, taught not to accept candy from a stranger. But what if the candy is online? Our real-world instincts don't always translate to the online world. 
But there's hope for the future—a highly personalized and scientific approach to human cyber risk.