Measure security behaviours.
Connect your security tools to track specific behaviours and their links to risk. Get recommendations on how to influence behaviour change.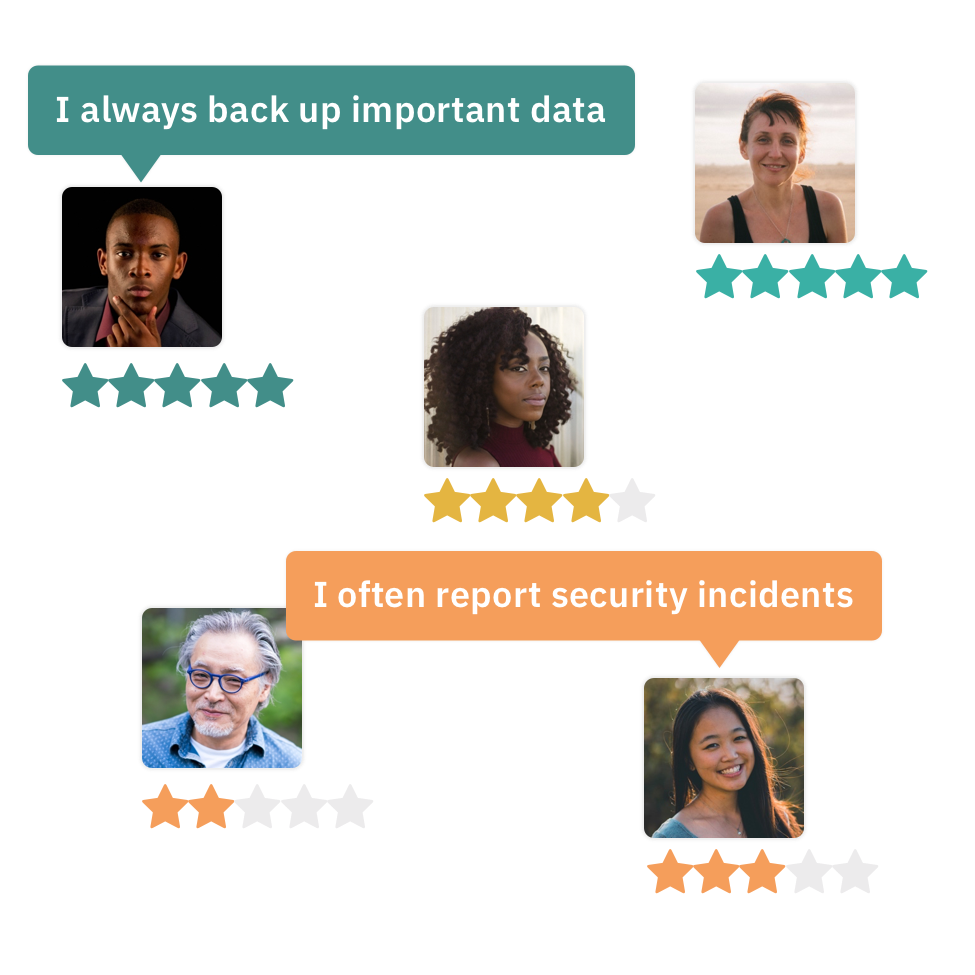 See self-reported and observed security behaviours.
One way to learn about security behaviours is to ask people. Another way is to observe it. CybSafe gives you tools to do both, giving you clarity on areas of risk.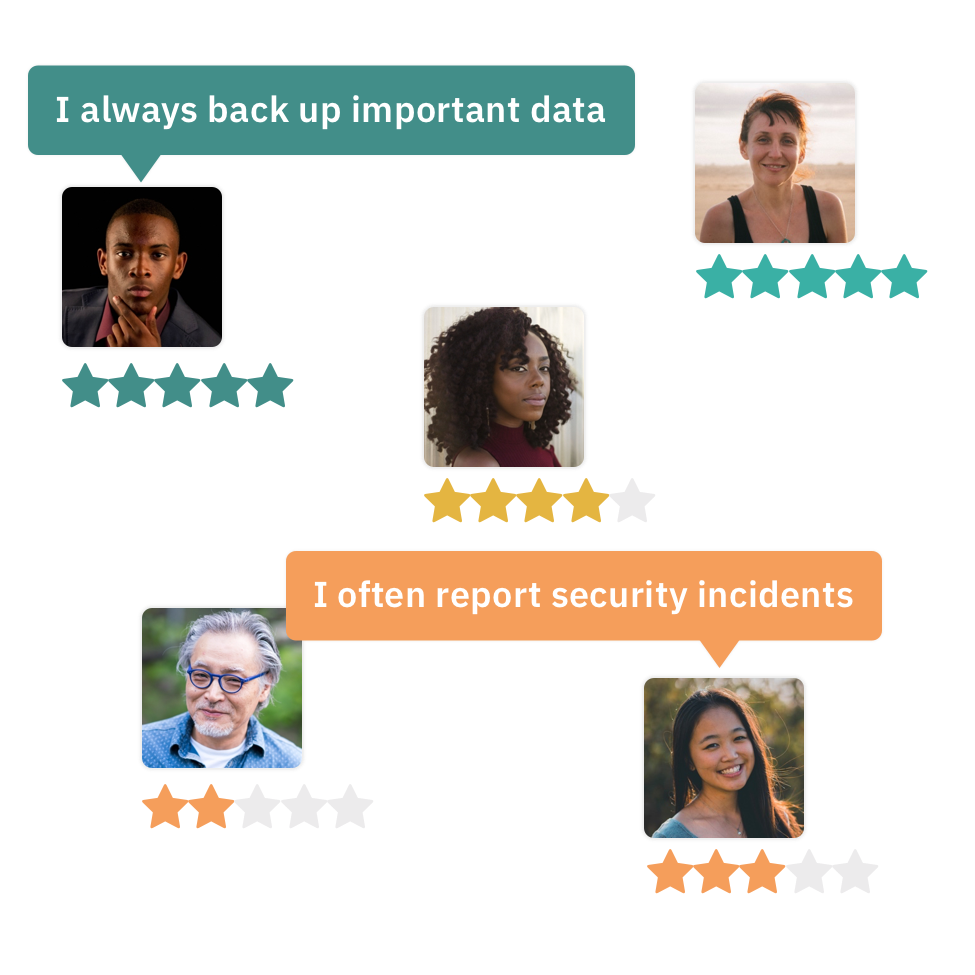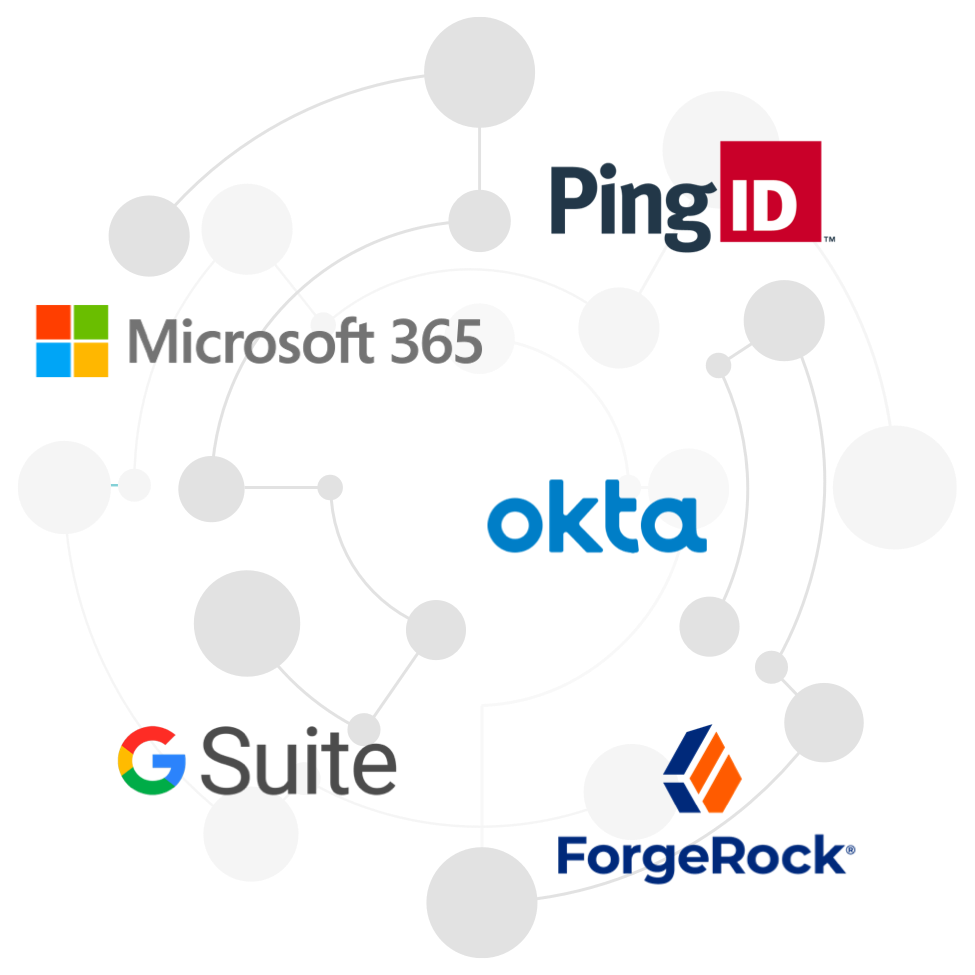 Sync data from existing security controls for richer context.
Your existing security tools contain untapped insight into security behaviours. Connect CybSafe with your technology stack to see a detailed view of behaviour and risk.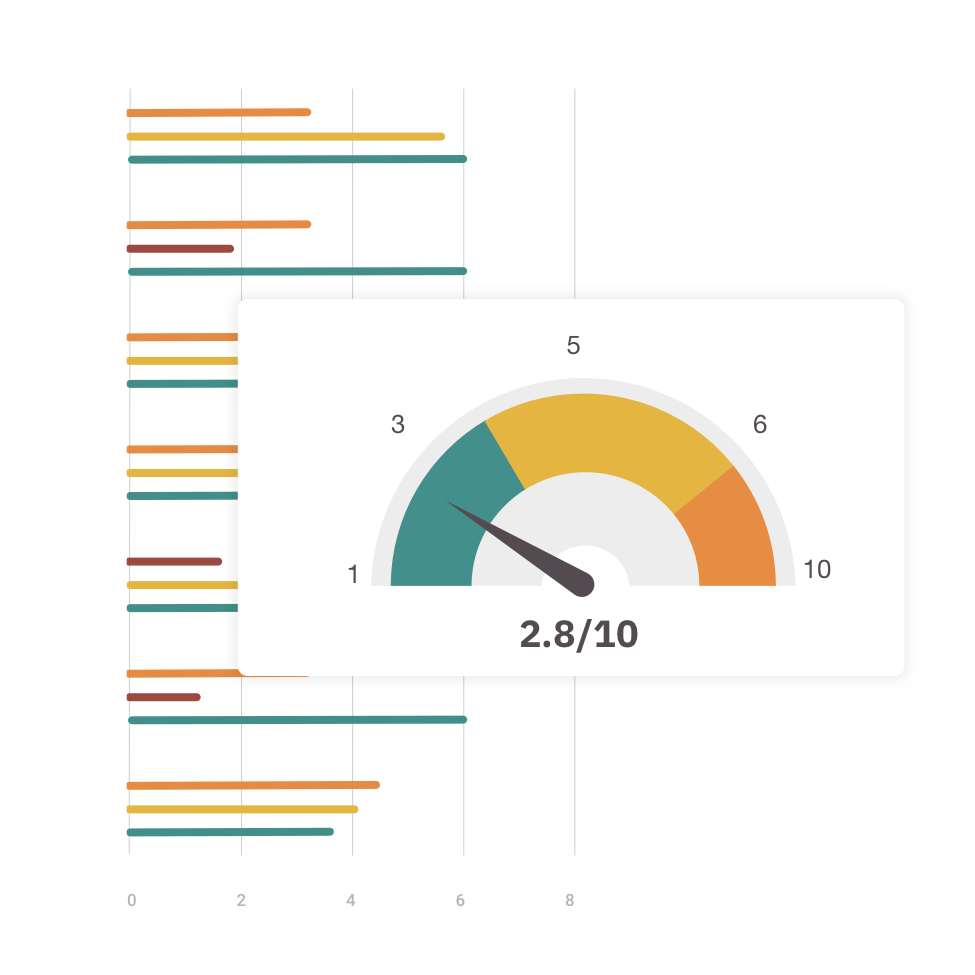 Get detailed risk scoring, metrics and recommendations.
Powered by SebDB, CybSafe measures behaviours against a community-developed database. It translates your data into risk insights and advises you on what you can do to reduce it.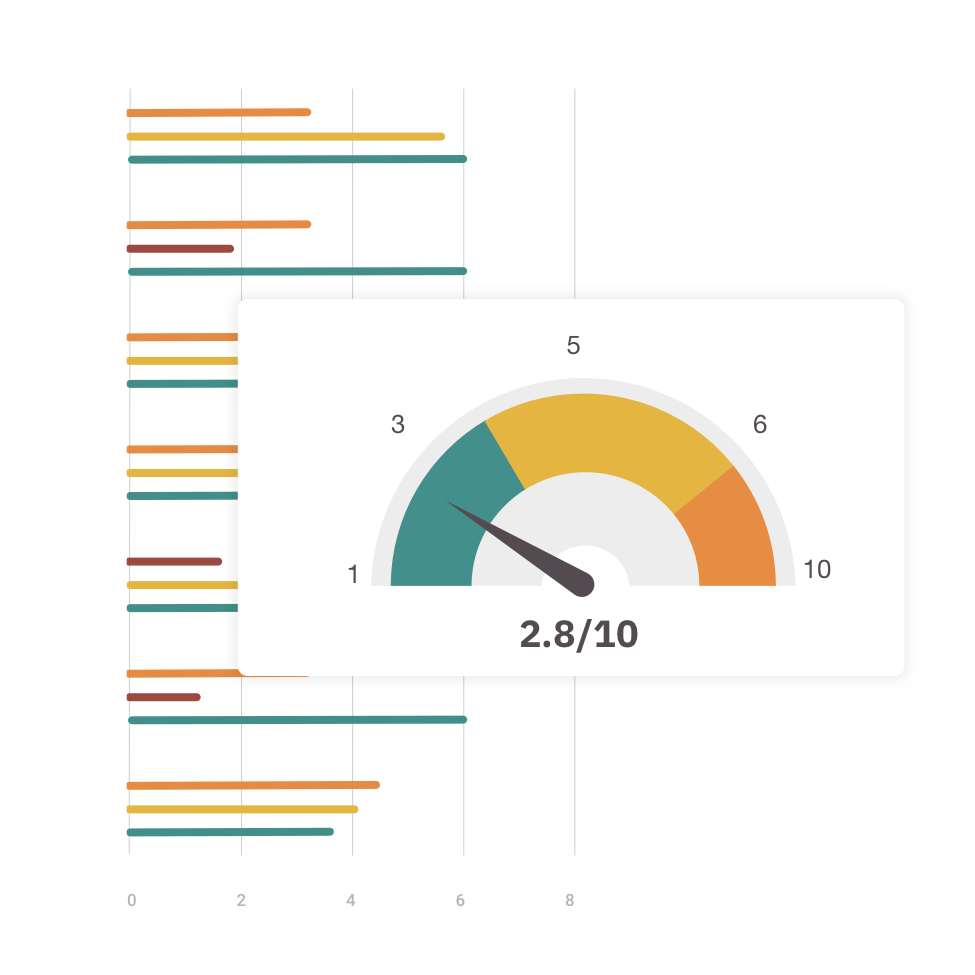 Download
Our eBook Now!
Enter your name and email address below to download our free ebook.
CybSafe Ltd needs the contact information you provide to us to contact you about our products and services. You may unsubscribe from these communications at any time. For information on how to unsubscribe, as well as our privacy practices and commitment to protecting your privacy, please review our Privacy Policy.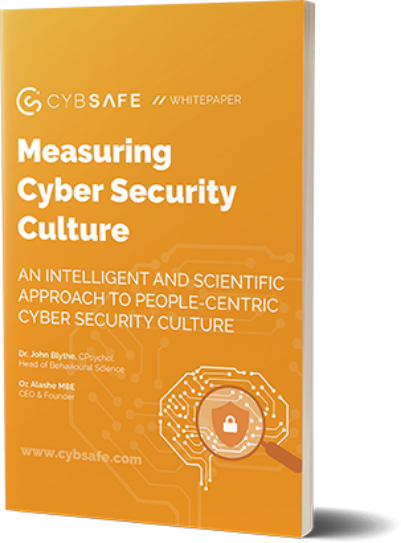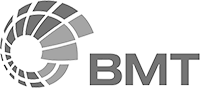 "CybSafe has allowed us to identify changes in security behaviour and respond accordingly. We now see and understand aspects of our human cyber risk that we simply couldn't get from training & phishing."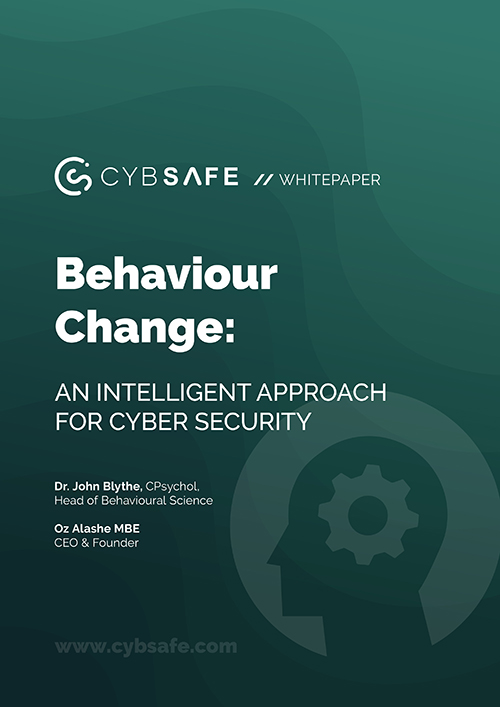 Whitepaper: Behaviour Change
An intelligent approach for cyber security
A proven partner for companies like yours
Organisations of all shapes, sizes and sectors use CybSafe. Some to improve people's knowledge and threat perception. Some to improve their actions and skills. Others to improve people's attitudes to security.