Behaviour science-based reporting and features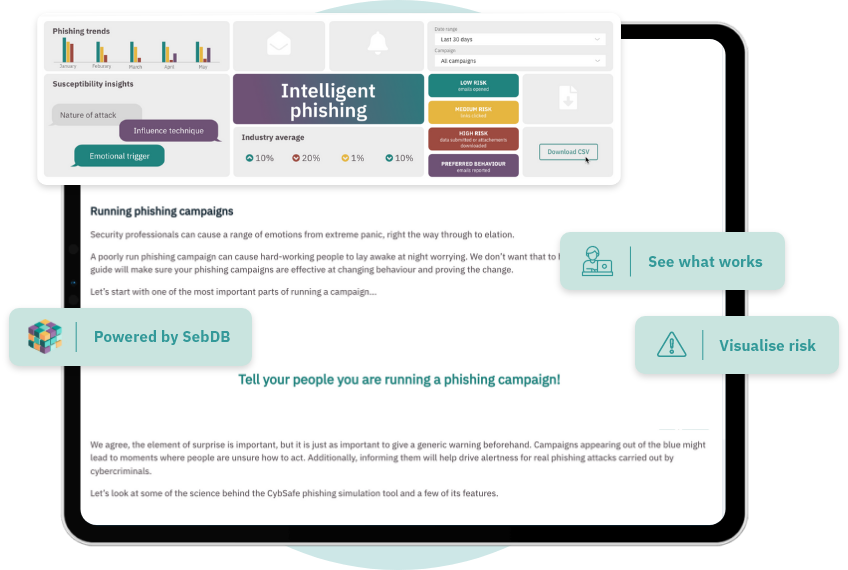 Trust insights and capabilities informed by a team of in-house psychologists and behavioural scientists.
Leverage the world's most comprehensive security behaviour database, SebDB, which contains insights on every security behaviour known to reduce human cyber risk.
Visualise your risk and measure the impact of your awareness training and support program.
Receive goal-oriented suggestions, so you can focus on the actions that will have the biggest impact.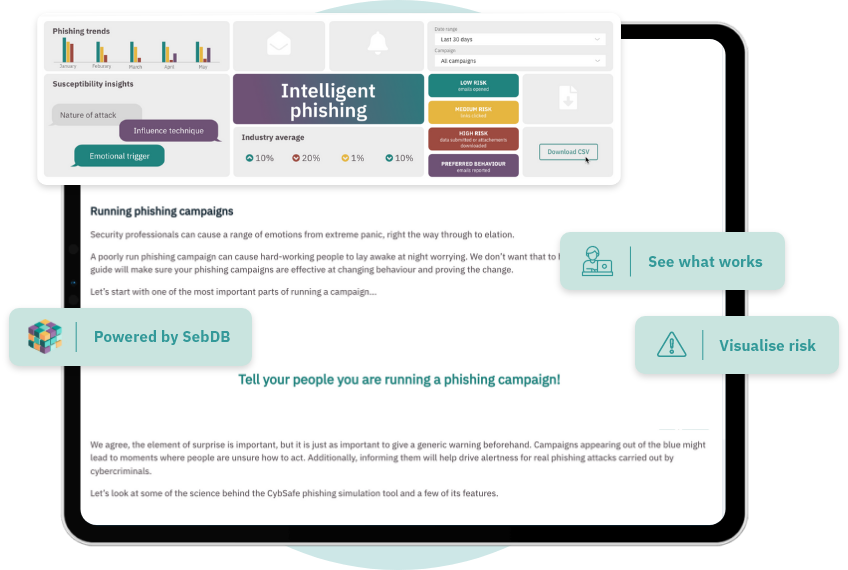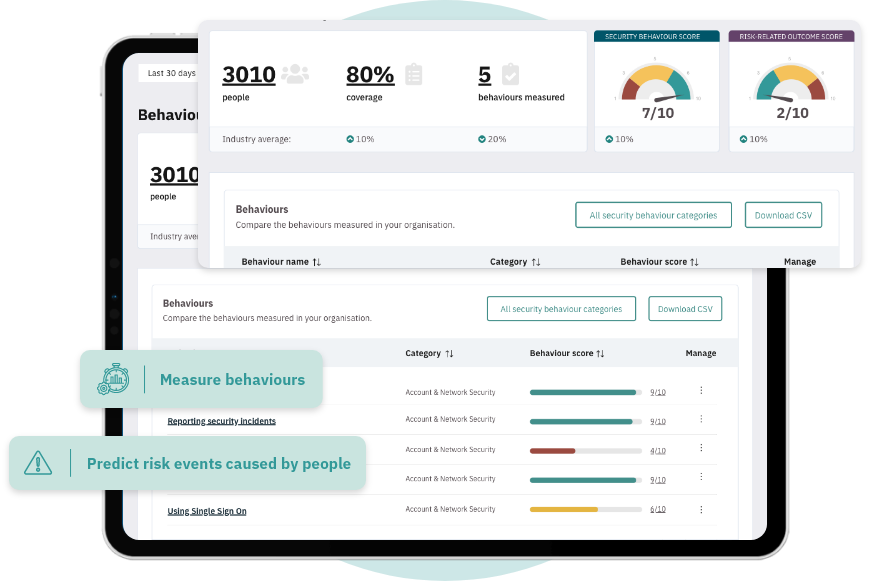 Organisational security behaviour overview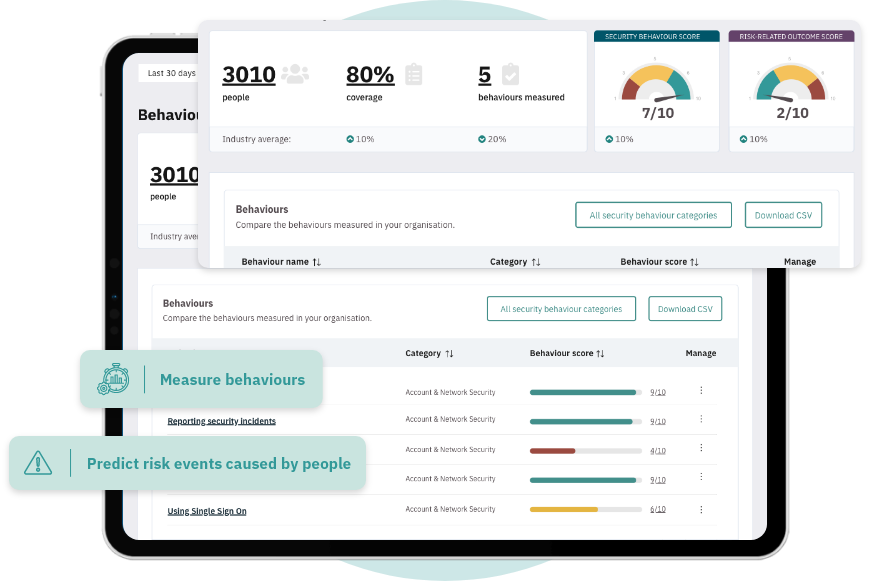 Understand what people know, feel and think about cyber security.
Gauge employees' confidence in avoiding risky behaviour.
Gain the data required to drive smart cyber security decisions and investments.
User and group behaviour insights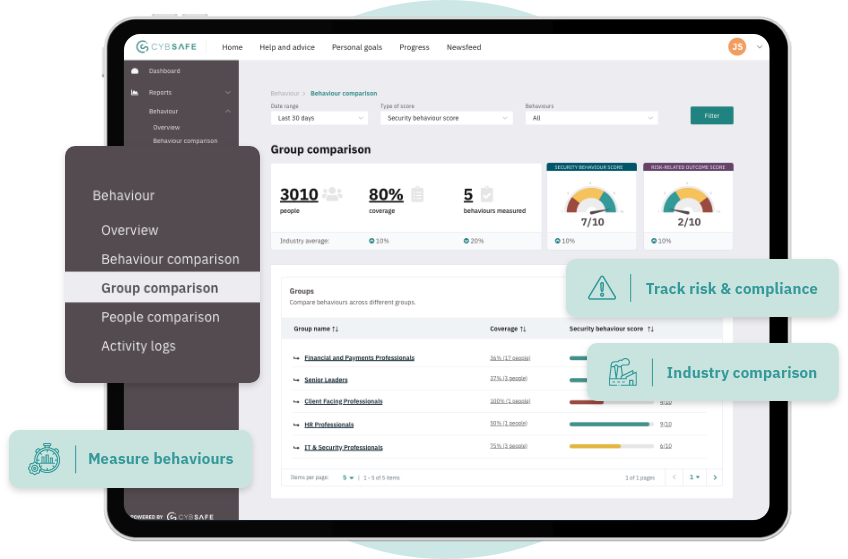 Visualise how your organisation is performing at a team, department, group or individual level.
Track compliance, risk and behaviour change all in one place.
Access concise reporting dashboards for insights on security awareness, behaviour and culture.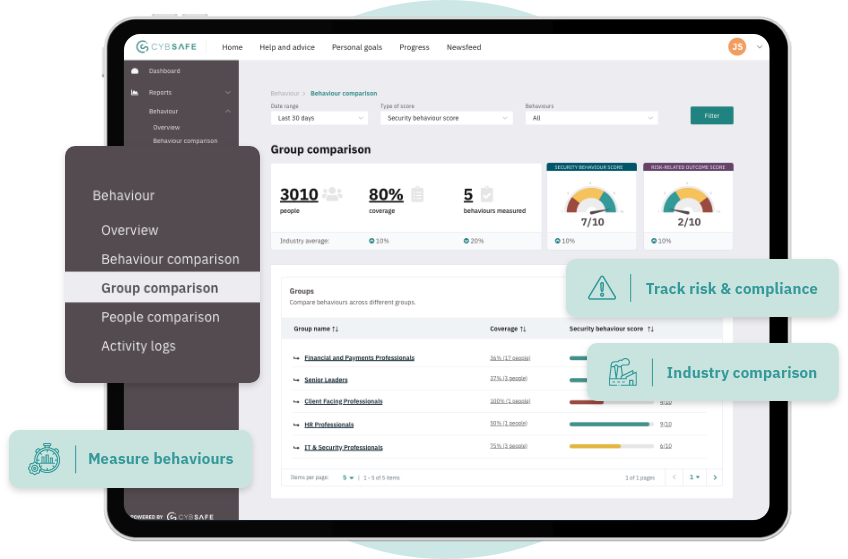 Try it yourself or see it in action
Start immediately with: SSO via Google Workspace (formerly G Suite), Azure and others; SCIM provisioning; and out-of-the-box awareness training and phishing.
Advanced reporting and segmentation
Gain access to specific, advanced reporting, including multiple segmentation options, for deeper and more granular insights.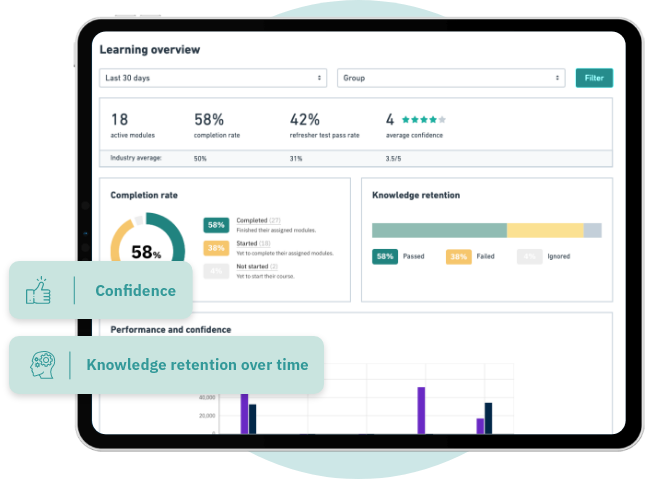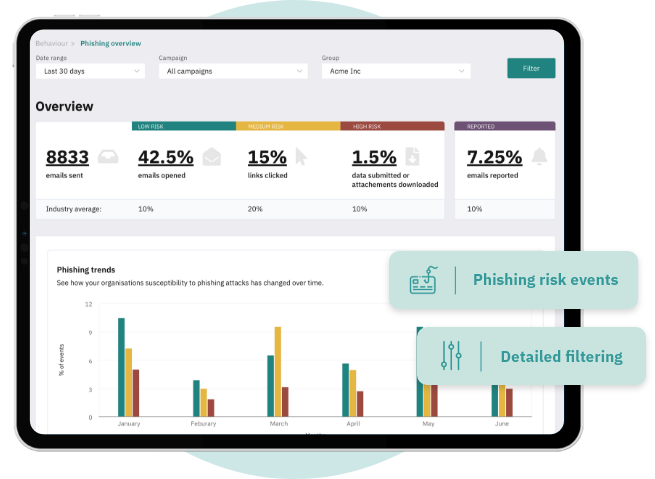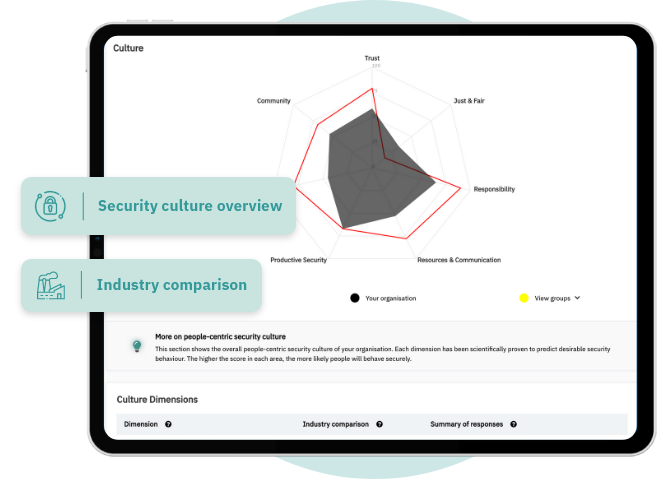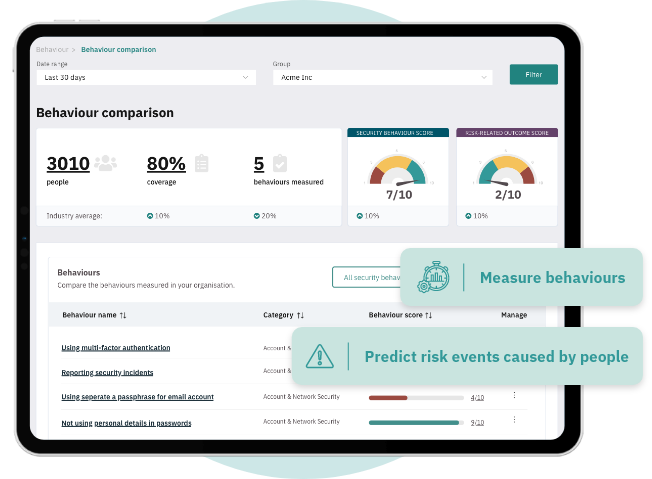 Download
our whitepaper now
Discover which metrics you SHOULD be focusing on to identify—and change—risky security behaviours.
CybSafe Ltd needs the contact information you provide to us to contact you about our products and services. You may unsubscribe from these communications at any time. For information on how to unsubscribe, as well as our privacy practices and commitment to protecting your privacy, please review our Privacy Policy.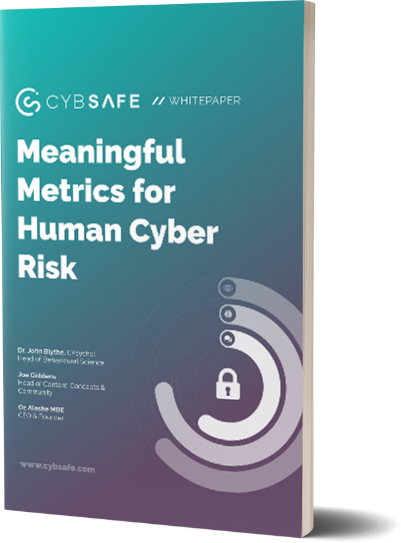 Sign up for your free CybSafe account now
A proven partner for companies like yours
Organisations of all shapes, sizes and sectors use CybSafe. Some to improve people's knowledge and threat perception. Some to improve their actions and skills. Others to improve people's attitudes toward security.