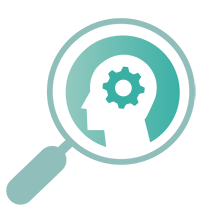 Predict security risks caused by people
Behaviour-IQ analyses security behaviours to predict risk events.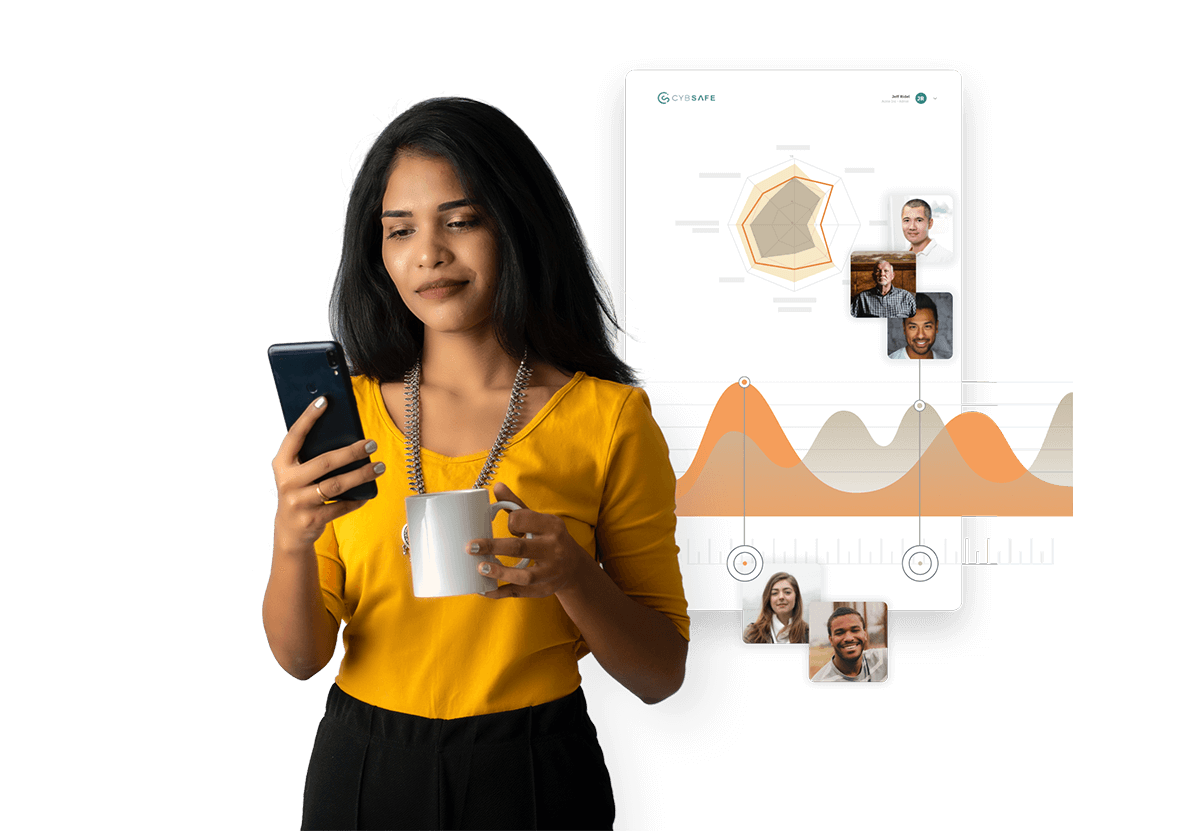 See what's working.
See which security controls reduce most risk, and measure impact on behaviour change.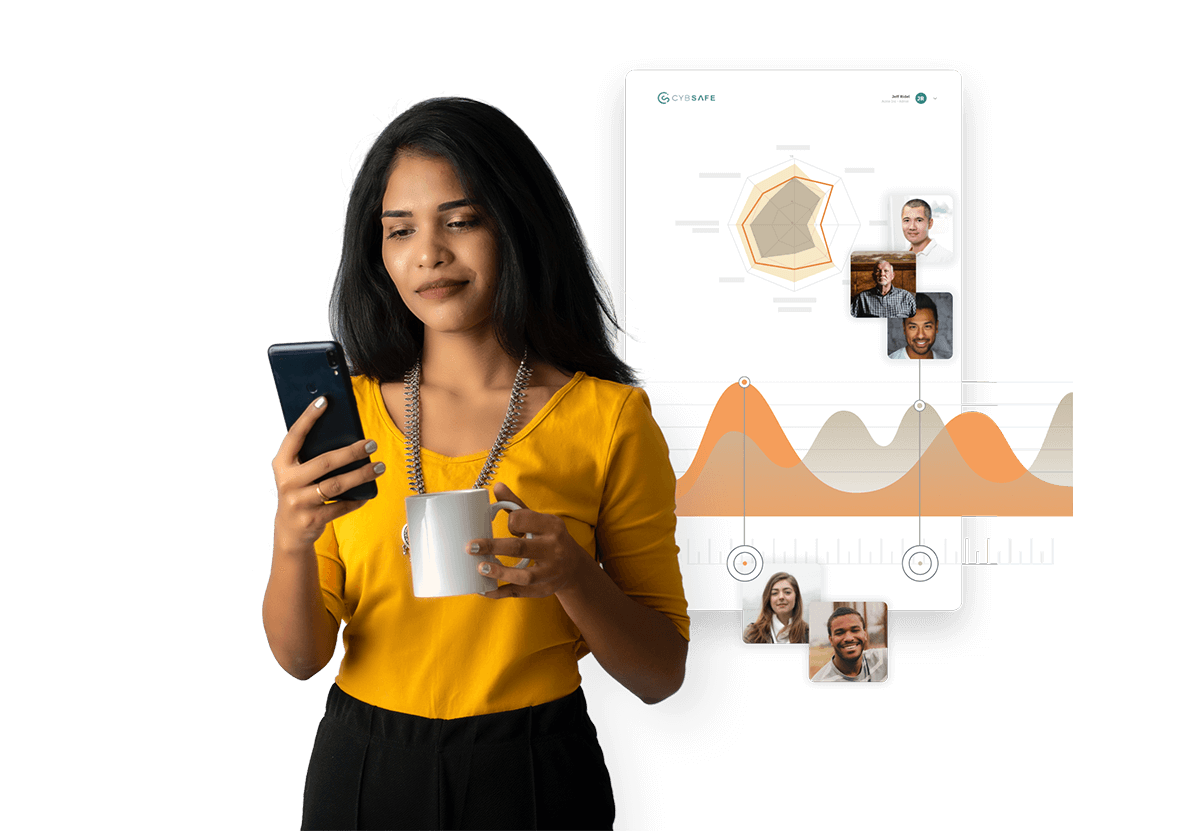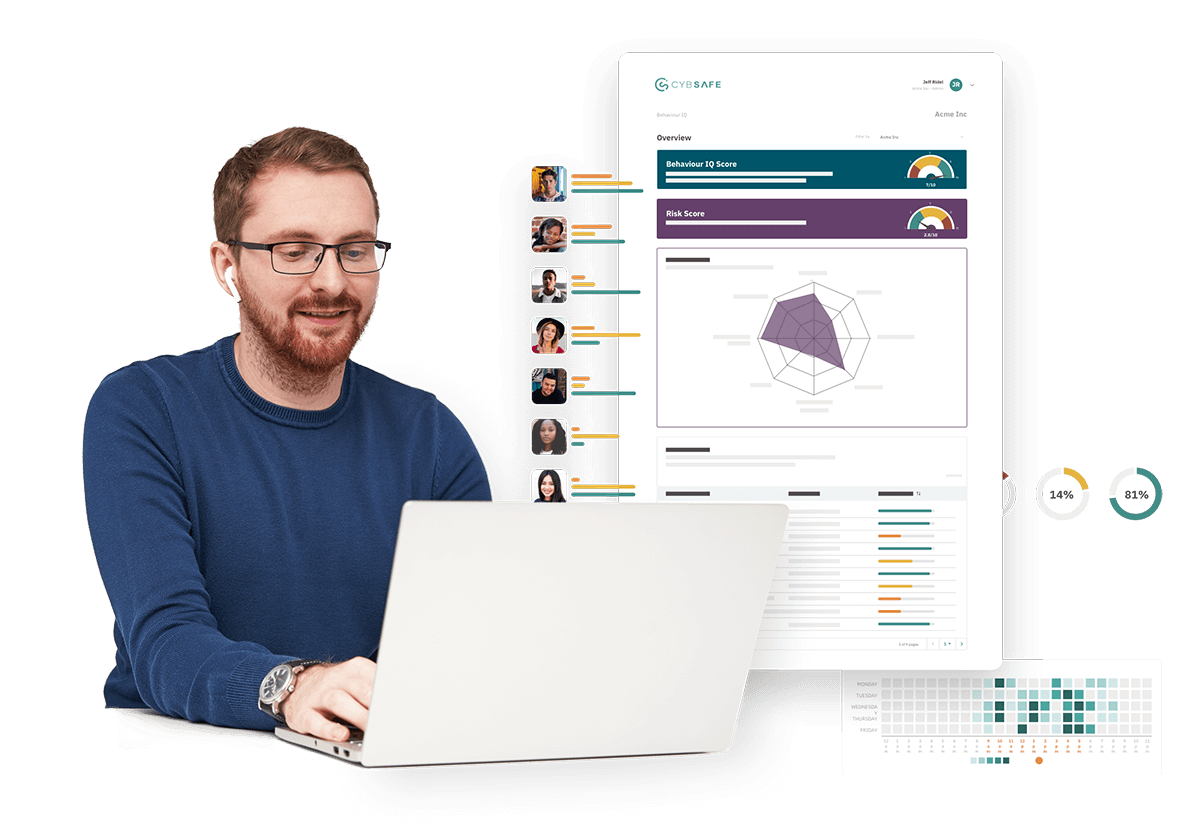 See what's next.
See the value of security controls, and see when and where new threats will likely occur.

1.
Behaviour-IQ pools event data
Data comes from:
CybSafe platform features,

your organisation (via API, integration or upload)

and people self reporting.
2.
Data is analysed against SebDB
SebDB is the world's most comprehensive security behaviour database.
3.
Risk is highlighted
The processed data shows which behaviours are most likely to impact risk.
4.
Interventions & recommendations are provided
Behaviour-IQ triggers interventions to lower risk.

CybSafe platform features
Data from the CybSafe platform automatically feeds into Behaviour-IQ, like passphrase use, policy compliance, phishing interactions and MFA enablement.
Integrations
Cloud-based systems or SIEM tools can be connected directly to Behaviour-IQ.
APIs
Microservices can be built to send behavioural data to Behaviour-IQ. For example, events from your SIEM tool or internal compliance reports.
CSV
Behavioural data from spreadsheets can be uploaded to Behaviour-IQ via CSV. For example, manually-sourced data such as clear-desk reports, or transformed data from other systems.
Self reporting
Surveys can be sent to people to self-report. Self-reporting has its limitations, but can be useful for filling gaps where other tools are not available.