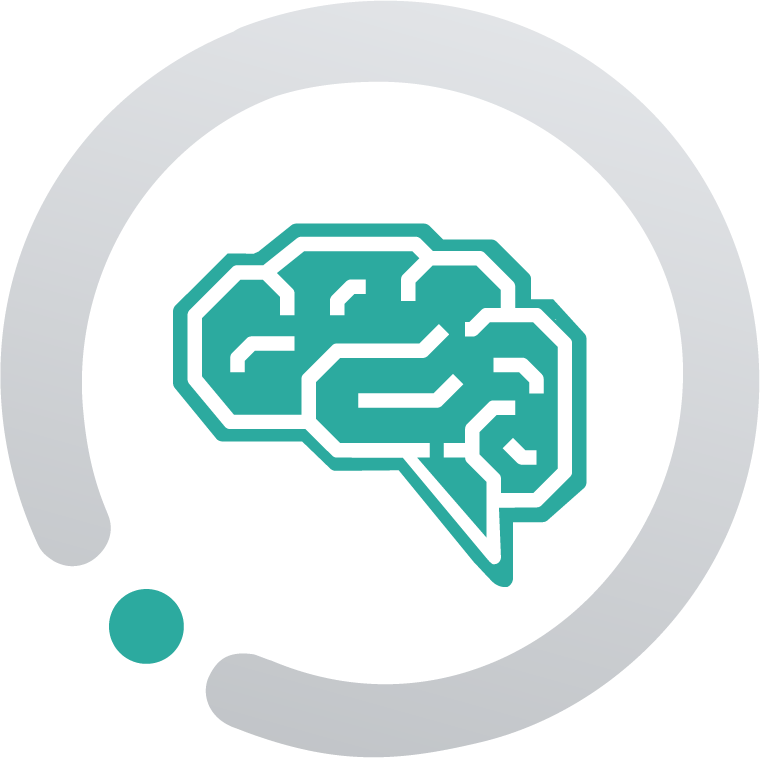 Measure and predict security behaviours.
Reduce people-related risk.
From intelligent phishing simulations to behavioural risk analysis. All you need to effectively change security behaviour.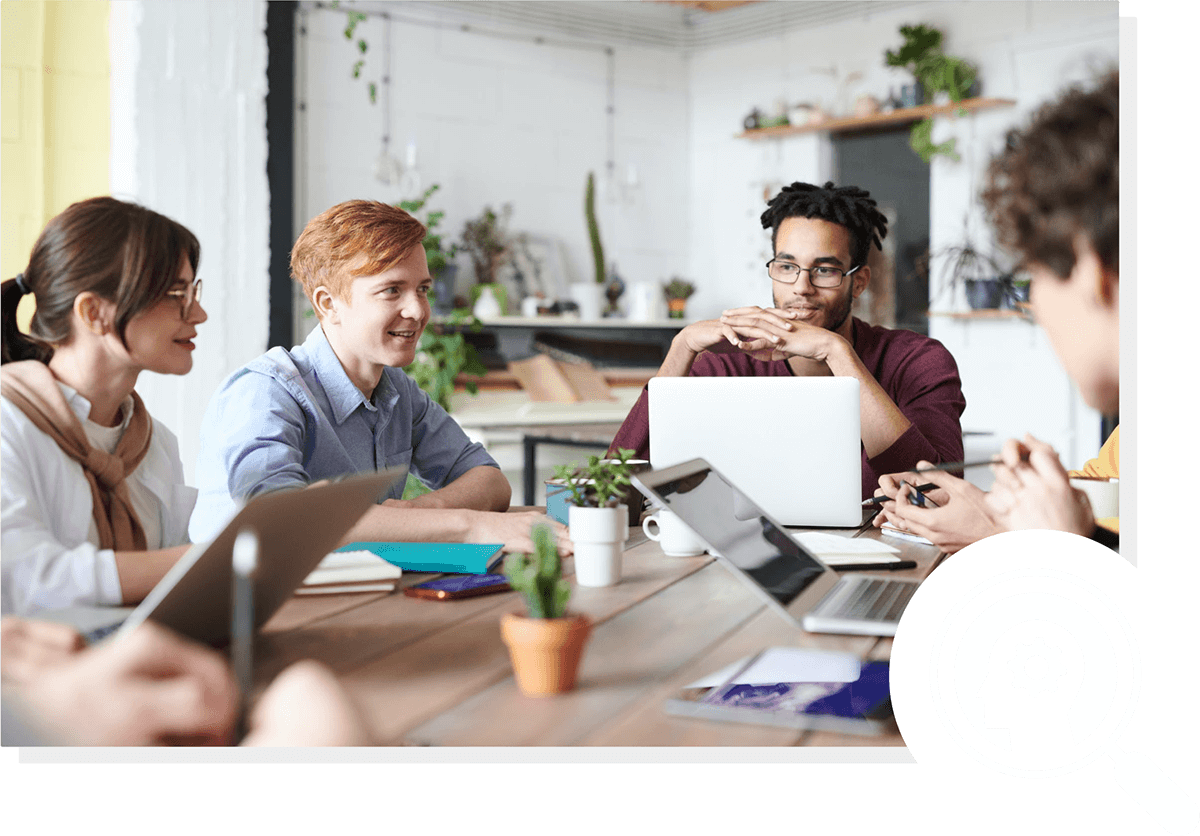 How Behaviour Change Hub works
See self-reported and observed security behaviours.
One way to learn about security behaviours is to ask people. Another way is to see how the fare against simulated attacks. CybSafe does both with Protect and Sim-IQ.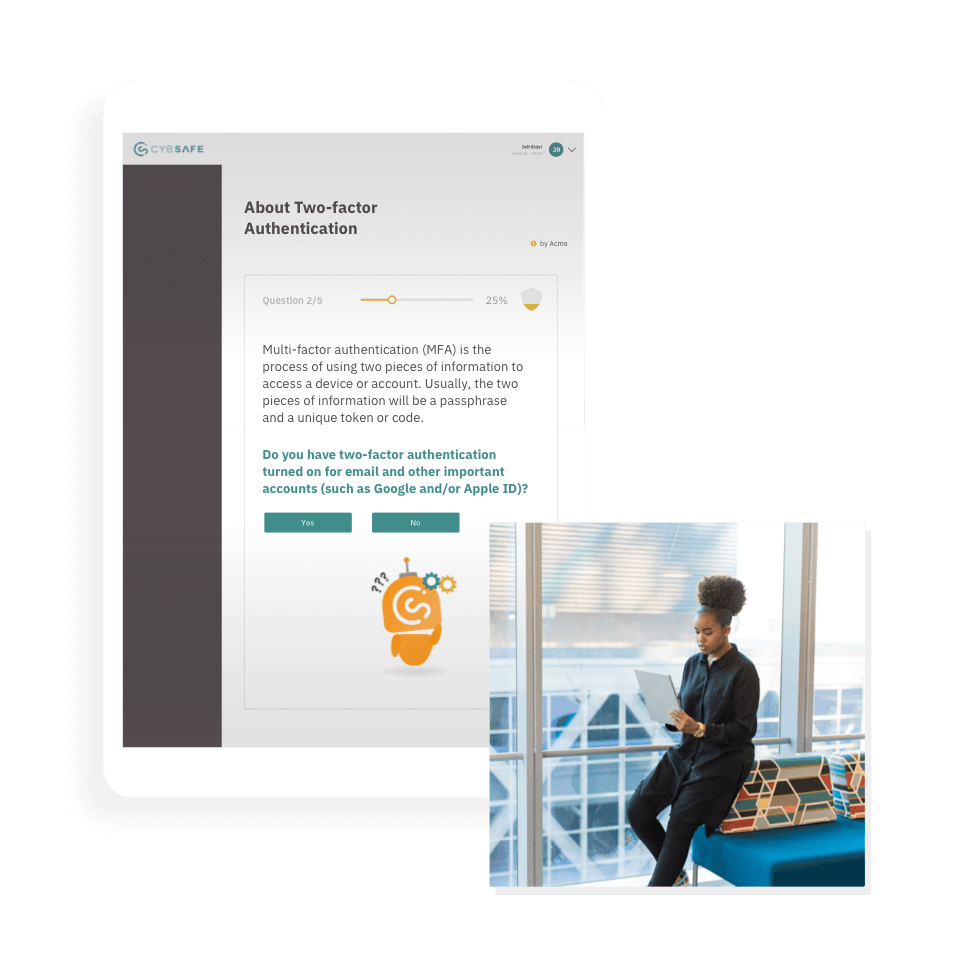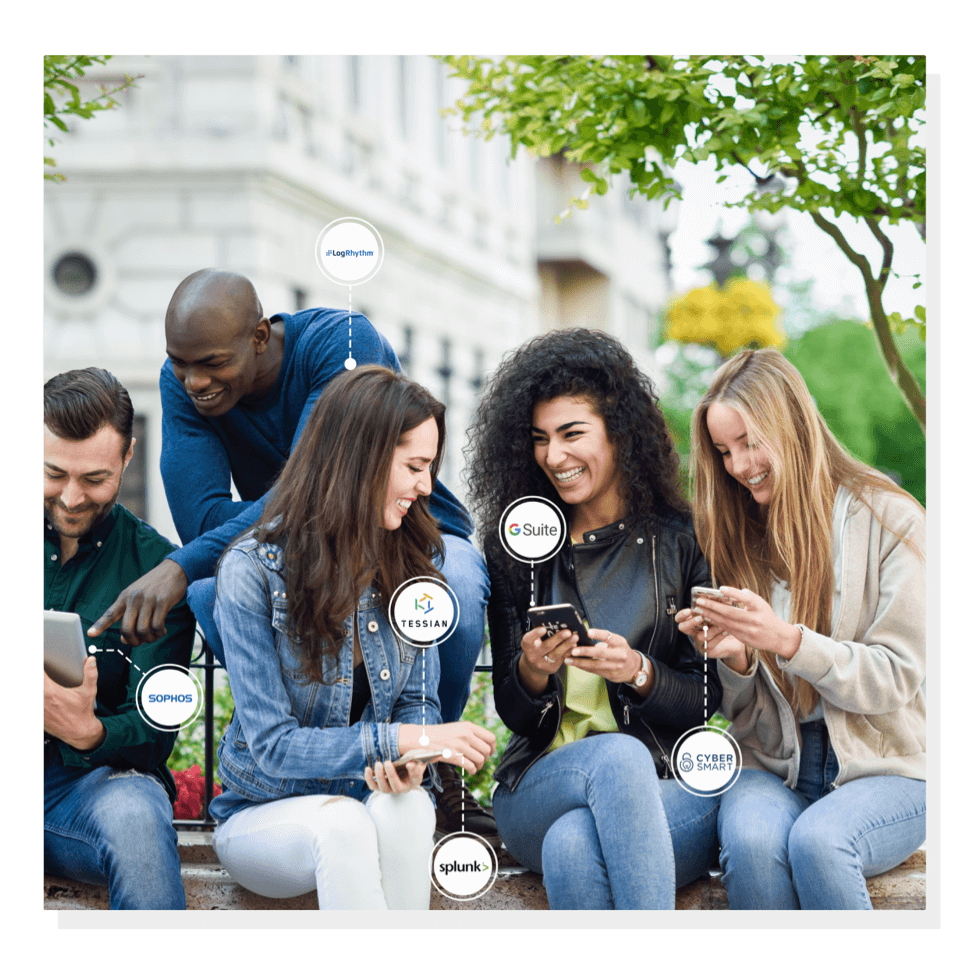 Sync data from existing security controls for richer context.
Your existing security technologies could provide untapped insight into different behaviours. They just don't show it yet. Integrating CybSafe with your security stack shows a more detailed picture of observed security behaviours.
Get detailed risk scoring, metrics and recommendations.
Behaviour-IQ leverages the world's most advanced security behaviours database – SebDB. That means your data can be translated into risk insight, and paired with advice on what you can do to reduce it.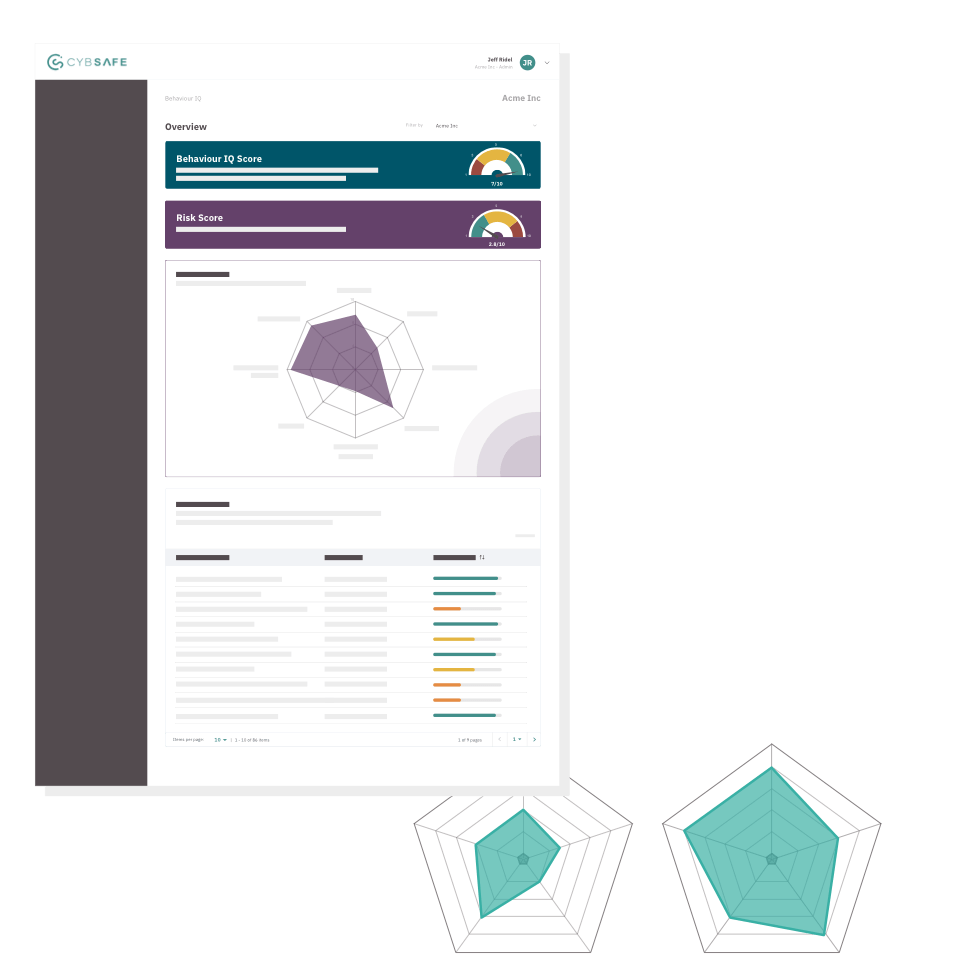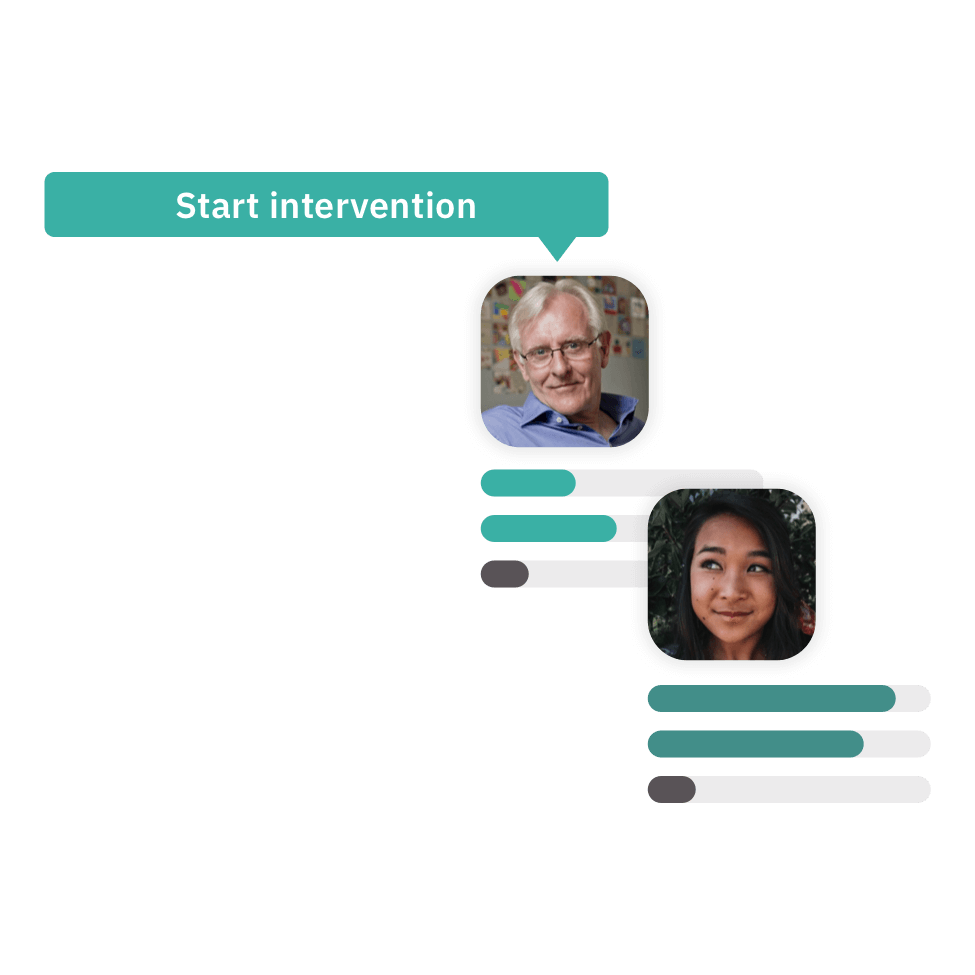 Intelligently deploy behaviour interventions to reduce risk.
CybSafe lets you prioritise certain behaviours for your goals. Nudge-IQ then intelligently presents interventions to people. With 80+ behaviours to choose from, you can focus your efforts and change behaviour easily.
Comprehensive behaviour insights
80+ security behaviours covered in depth
Measure & predict human cyber risk
Role and industry-specific threat updates
Easy to deploy, easy to use
Sync existing security data with Behaviour-IQ
Clear, concise dashboards and metrics
Automatically schedule behaviour interventions
Effortless for administrators
Insights & recommendations per behaviour
Optimise security controls for secure behaviours
Simplify reporting for the board and senior leaders
What's next?
See Behaviour Change Hub in action.