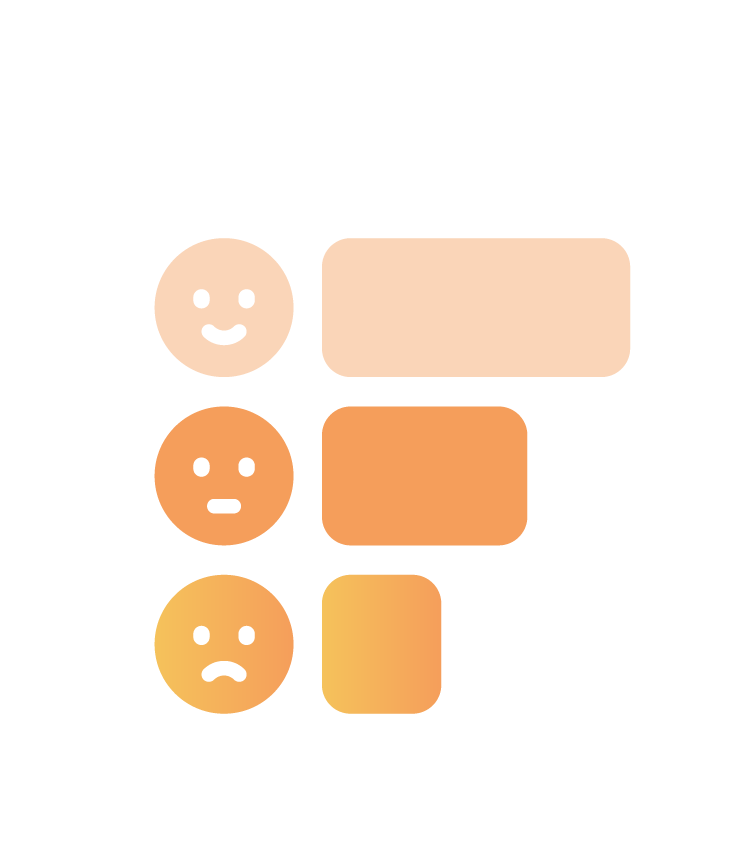 What is it?
CybSafe Sentiment-IQ shows you anonymised cyber security sentiment and attitudinal data
Uses NLP and emotion AI to identify personal sentiment

Classifies feedback about security advice or policy as positive, neutral or negative


Aids in identifying root causes of negative attitudes towards cyber security

Links seamlessly alongside Culture-IQ data and metrics

Helps you see what people feel about security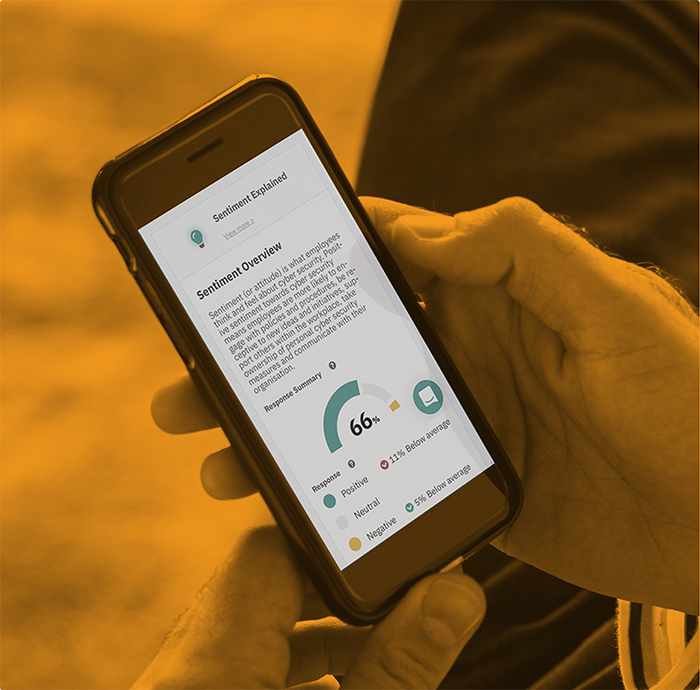 Why is it needed?
Everyone's completed their awareness training – good news!
But what do they really think about the importance of cyber security in your organisation?
People aren't complying with the new password policy – why?
Some of the biggest challenges in cyber security culture programmes are overcoming negative attitudes towards them.
Sentiment-IQ helps to identify, anonymously, the thoughts and feelings people have towards cyber security.
You can use this data to understand why people don't care enough, or simply don't know enough about cyber security.
Which means you can get to work on changing that.
How does it work?
Sentiment-IQ takes various sources of copy-based feedback from across the CybSafe platform.
It classifies each response as either positive, neutral or negative.
Then it shows you what this means in the context of your wider security culture report from Culture-IQ.
It nests within the Culture Hub, so you can see exactly what needs to be done to help improve attitudes towards cyber security.
We are CybSafe. A British cyber security and data analytics company. We make it easy to manage human cyber risk.
Our software gets people engaged in security. It empowers them to make the best everyday-security decisions possible. We use behavioural science, data and reporting metrics to help security professionals do their jobs better. And see their impact on people-related cyber risk.
Our customers report improved security habits and fewer people-related security incidents.
Sentiment-IQ is part of the Pro package of CybSafe's Culture Hub.