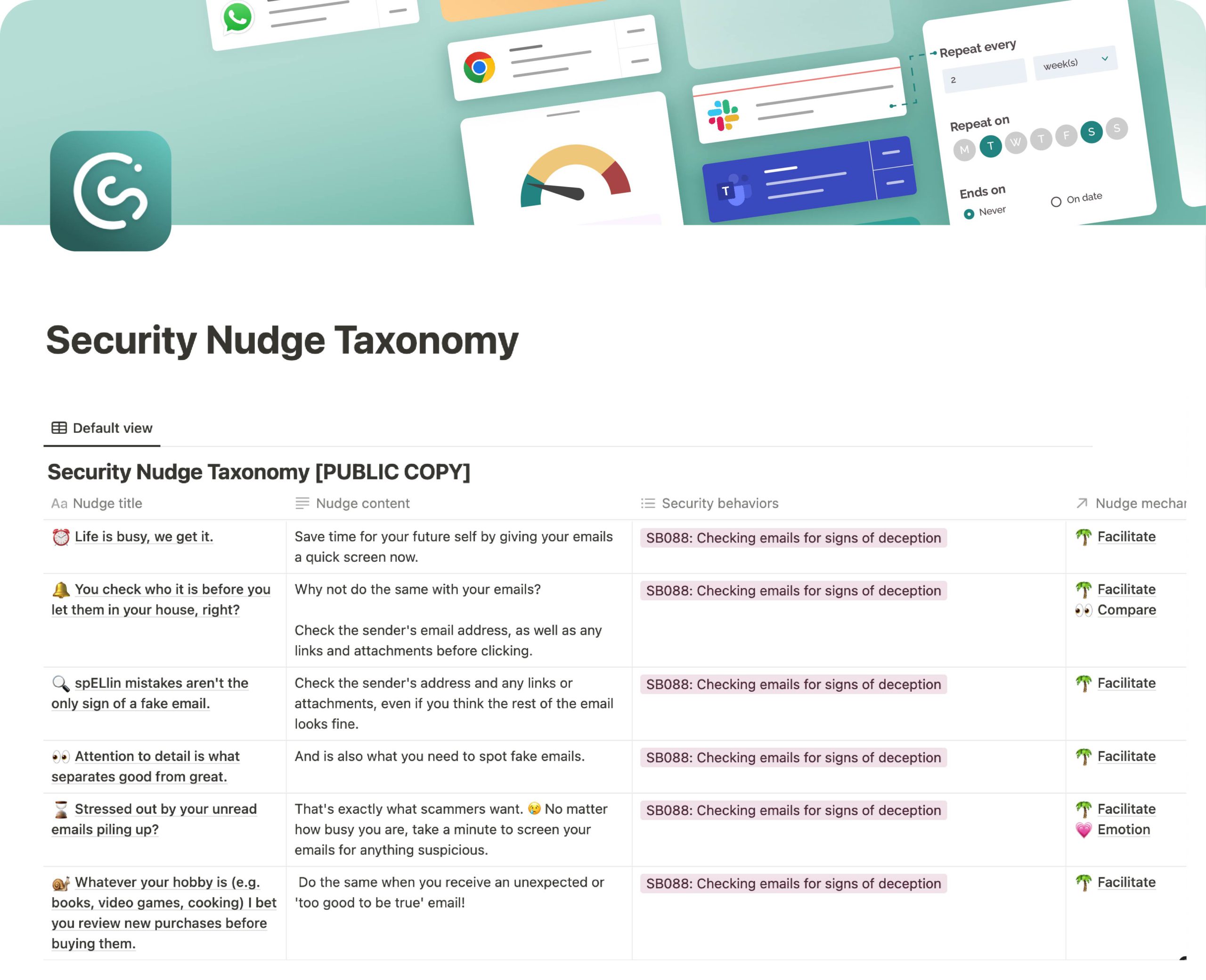 What if you could increase security awareness engagement rates, and help people make better security decisions? Would it make your job easier?
We used to memorize routes from paper maps before starting journeys. It often meant we got lost.
Now we use satellite navigation. It tells us exactly when to turn to reach our destination.
These "turns" are security decisions – decisions people take every day whilst at work. The SatNav instructions are nudges.
Nudging increases engagement by meeting people where they are, communicating with them using the tools they use (Slack, MS Teams, instant messages, & web browsers).
Download CybSafe's Nudge taxonomy. This revolutionary new database uses science-based mechanisms to cut through cognitive biases and barriers to security behaviors, so you can get people to do, what you need them to do!
CISOs, CIOs, and data protection officers
Information security officers, managers, and analysts
Security awareness professionals
Anyone struggling with getting people to engage with security awareness initiatives
Download the Security Nudge Taxonomy now for insight you can't get anywhere else.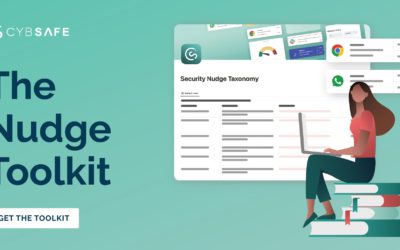 Everything we've ever written, researched, and talked about relating to nudges, including instant access to the Security Nudge Taxonomy.
read more