Security Awareness Engagement Taxonomy
Human-related security breaches continue
to haunt organizations of all sizes.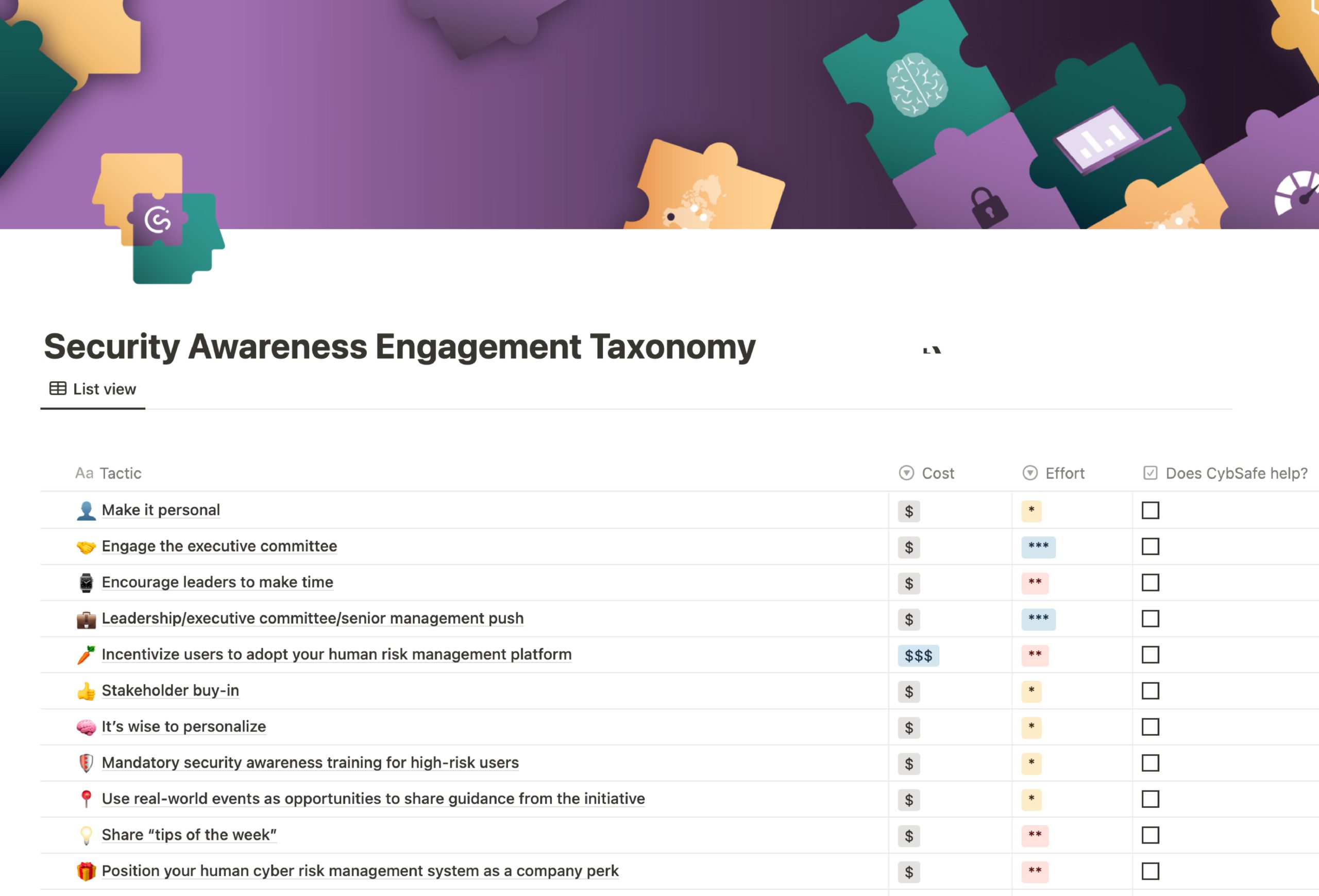 Why?
Largely it's because most security awareness initiatives are mind-numbingly dull, failing to captivate the savvy minds of the modern age.
Ask yourself, how many tactics are you using to drive engagement? If you can count them on one hand, you need to zero in on your security awareness engagement…before it's too late.
We're on a mission to reduce user-related security incidents, WHILST keeping our customers compliant. Our audacious scientific pioneers, supported by the SebDB community, have researched and categorized 30+ approaches to boost security awareness engagement.
And we've got their comprehensive framework right here, for you, for free.
It's time you supercharged your security awareness engagement. It's time to download CybSafe's security awareness engagement taxonomy.
Download the Security Awareness Engagement Taxonomy now for insight you can't get anywhere else.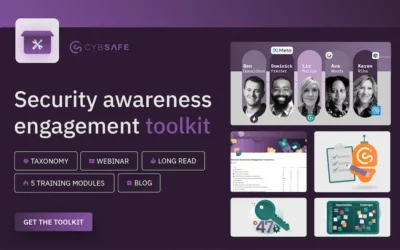 This year marks 20 years since the very first National Security Awareness Month (NCSAM). Cybersecurity's come a long way in that time…and yet, it's just getting started. Our security awareness engagement toolkit for NCSAM 2023 has everything you need to create a security awareness and engagement program that will bring cyber threats out in a cold sweat.
read more