2023 security awareness predictions,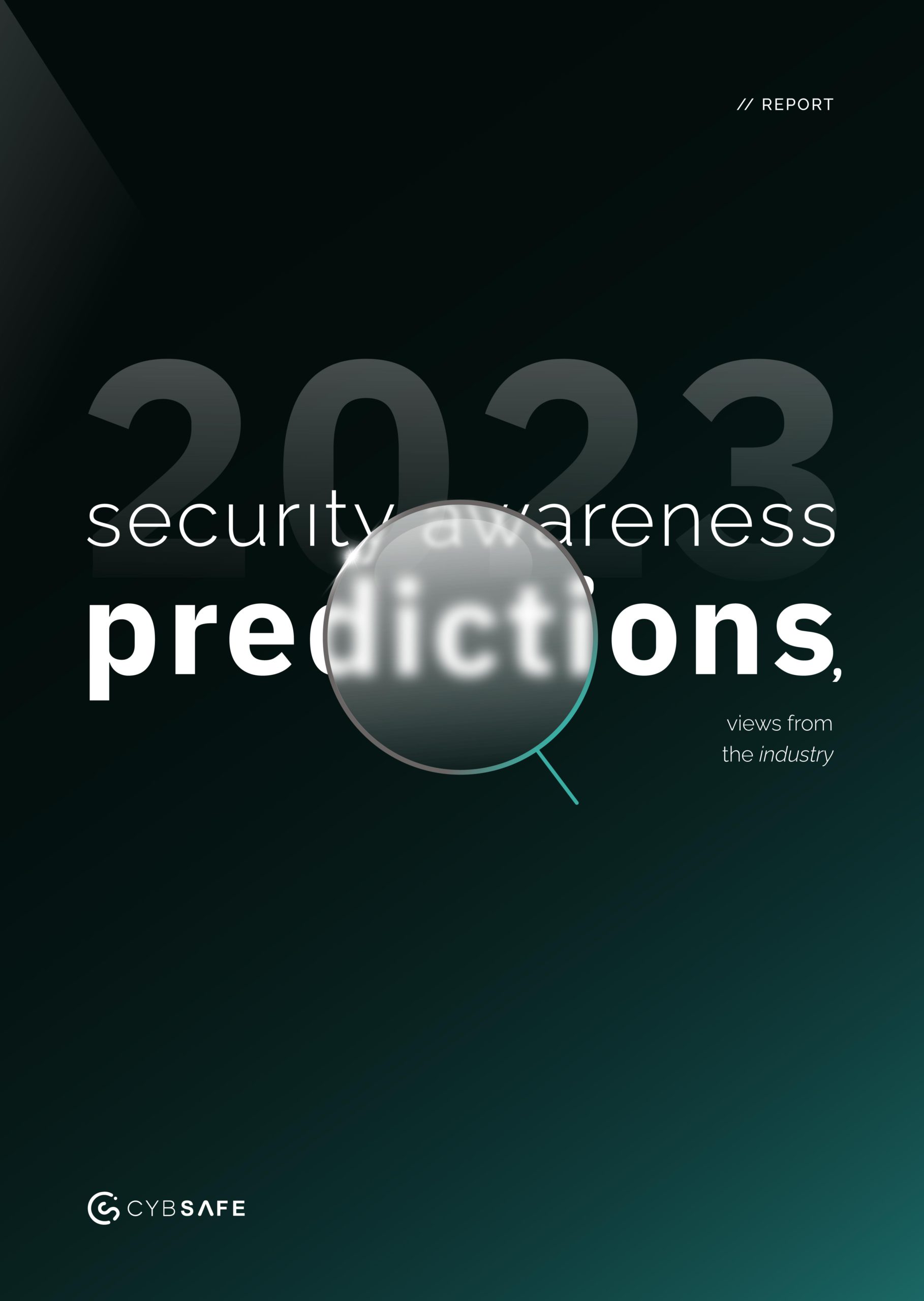 What 2023 has in store for us is anyone's guess—but we're here to make an educated one.
The rapidly changing threat landscape will drive policy makers to reconsider legislation and guidance—something the Analysts have been predicting, and calling for.
The Analysts will keep pushing organizations towards more holistic ways to manage behavioral risk.
And cyber insurers will respond by; partnering with vendors to help their customers manage risk; and by refining policy-payout terms, to help themselves.
But what does this mean for you, and your organization?
In absence of ChatGPT version 10 (the one that predicts the future), we did the next best thing. We invited the community, with all their expertise, experience, and on-the-ground information to take part in the largest predictions survey the cybersecurity awareness community has ever seen…
CISOs, CIOs, and data protection officers
Security awareness practitioners
Information security officers, managers, and analysts
Cybercrime and the threat landscape
Governance and the Analysts
Security behaviors and human cyber risk
Jobs and the cybersecurity skills gap
Download the report now for insight you can't get anywhere else.
You can unsubscribe from these communications at any time. Before providing us with your personal data, please read our Privacy Notice.