The ultimate
people-centric
webinar on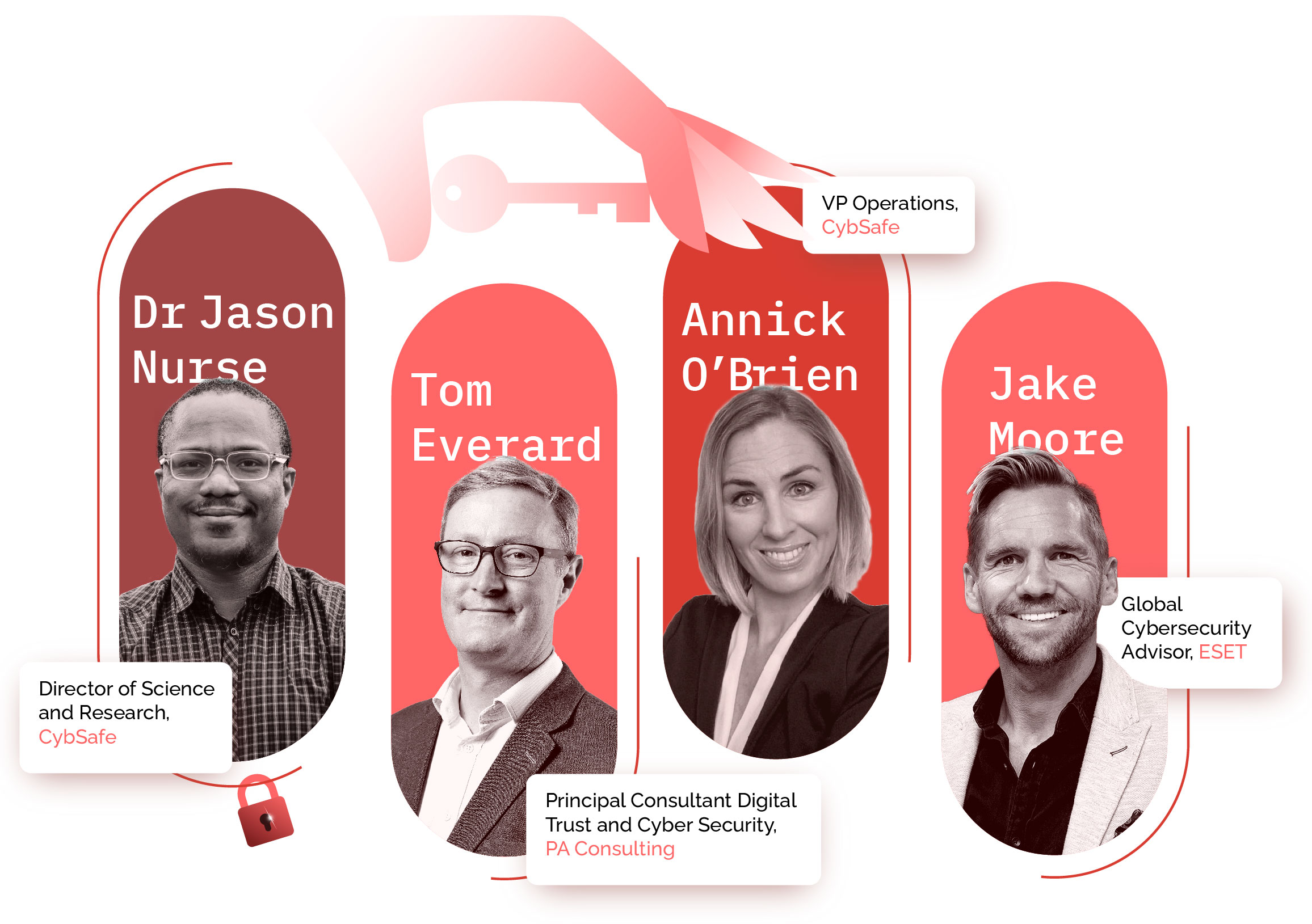 We'd say people-centric methods for preventing ransomware are poorly understood. But that would mean they're on the table to begin with. 
And, let's face it, they usually aren't.
But they should be.
Because despite all the technical controls organizations have in place—and all the security awareness training they throw at people—ransomware attacks are still on the rise.
Now, with new legislation that could make it illegal to pay ransom looming around the globe, organizations are going to be more reliant on their people to stave off the worst. 
So, we think it's time we had a serious talk.
CybSafe's Science & Research team has been investigating how we can help people stop and spot ransomware attacks.
And they'll present their findings in this free webinar.
They'll be joined by Tom Everard and Jake Moore who'll share what they learned dealing with ransomware attacks, and what they now do differently as a result.
The legislative changes to ransomware regulation, and the potential effects.
People-centric methods for preventing ransomware.
How your peers have dealt with ransomware attacks.
CISOs, CIOs, and data protection officers
CTOs, IT Directors, and IT Managers
Information security officers, managers, and analysts
Security awareness professionals
Anyone struggling with getting people to engage with security awareness initiatives