WEBINAR
Hybrid working
is not an excuse
for more crap 
e-learning  
The workplace has changed. What can the financial services industry do to better manage compliance and human-cyber risk?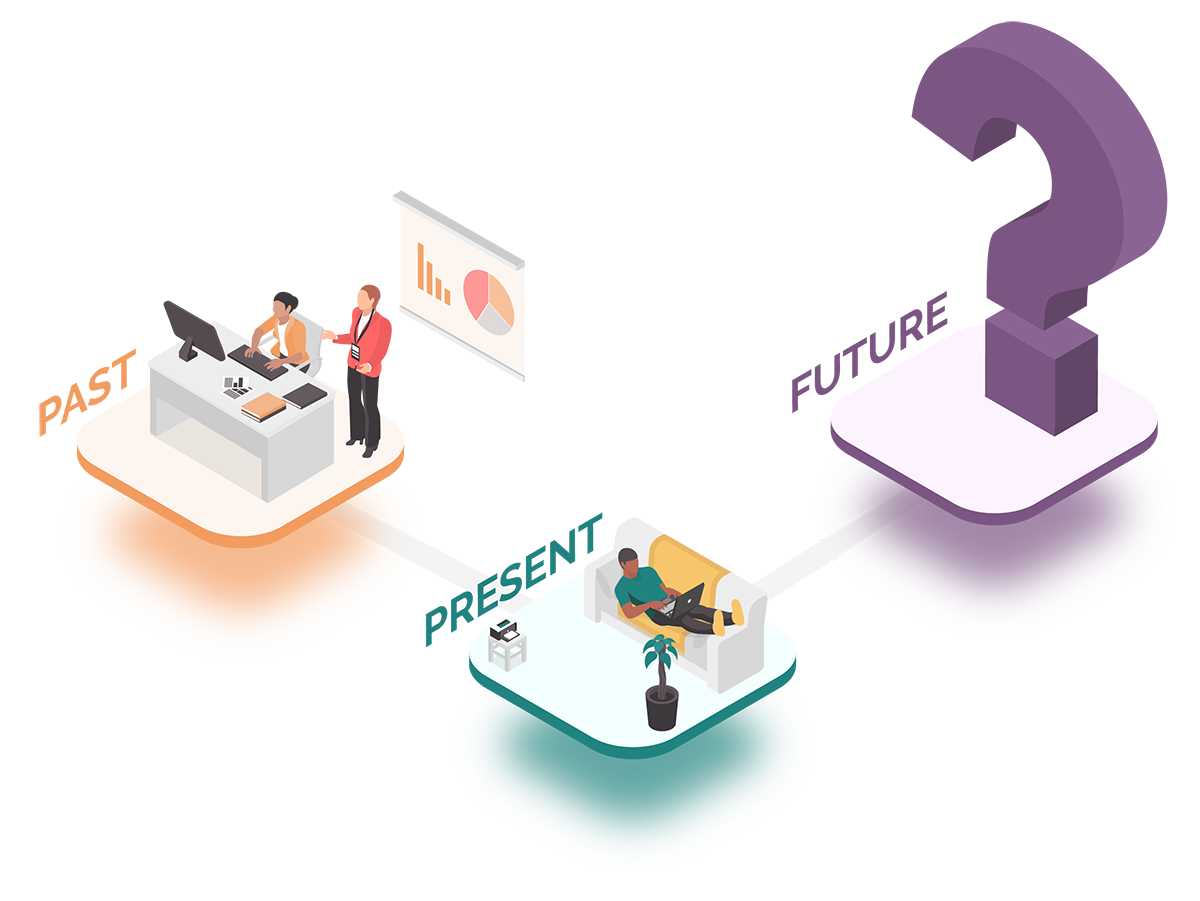 In 2020 the world changed. Working changed. Mental, social, physical, and situational risk factors were turned on their head.
Many in the financial services industry responded by bombarding people with more crap e-learning and phishing simulations. These tools were ineffective at managing compliance and human-cyber risk before the change! Now, they're nothing more than a distraction.
Understanding why people behave the way they do lets you provide them with timely, effective help. Most organisations are sitting on enough data to do this quickly and effectively.
Join us as we explore how hybrid working is changing risk in the workplace. You'll hear from three industry superstars as they discuss how security awareness professionals can use data to better understand, measure, and reduce human-cyber risk in a hybrid working environment. 
Hybrid working has introduced

new cyber security risks

to organisations.
E-learning, simulated phishing, and other

legacy measures are less effective than they once were

.
Using data to understand

why people behave the way they do

lets you help them when they're most at risk.
More about Martin
With more than 40 years' experience in the security and crime prevention industries, Martin Smith MBE is a well-known, colourful and highly respected personality in the information assurance and cybersecurity world. He is an established and successful communicator, visionary, speaker and blogger on his passion for improving online trust.
Martin gained his degree in behavioural psychology before spending 15 years as a commissioned officer in the Royal Air Force Security (Provost) Branch. After being awarded an MBE for this work, he left the Service to establish a second career in the commercial sector.
He founded The Security Awareness Special Interest Group (SASIG) in 2004 as a subscription-free networking forum for security practitioners. Its membership now comprises more than 6,000 individuals representing some 2,000 organisations from both the public and private sectors.
Martin is a Fellow of The Security Institute and a Freeman of both the City of London and the Worshipful Company of Information Technologists. In 2017, he received a lifetime achievement award at The Outstanding Security Performance Awards (The OSPAs) for his services to the security industry.
More about Ceri
With over 10yrs experience working in Cyber Security, she has been responsible for championing research in the area of People Centred Security and using her expertise to bring research into practice across government projects and into the private sector.
Having moved from central government, she now works in security awareness bringing a positive lens on how security can support people in their day jobs and daily lives.
More about Liz
Liz Murray made a successful transition from the military to cyber security in Financial Services in 2018. Initially spending 2.5 years with HSBC, before moving to her new role with FNZ in May 2021.
Humbled to be recognised as one of the UK's Most Inspiring Women in Cyber 2020, she specialises in building a Cyber Aware protective security culture, creating/delivering awareness and education campaigns drawing heavily on human factors and how technology and/or logic is bypassed by human emotion. This experience is harnessed in voluntary roles with the North-East Business Resilience Centre where she chairs the Communications Committee and the Jon Egging Trust where she has delivered Cyber Awareness Sessions to Blue Skies Students.
Very much a people person first, Liz is also a Suicide First Aid Instructor, Human Resilience specialist and Mental Health First Aider.
More about Joe
Joseph "Joe" Krull has more than 46 years of information and cyber security experience. He has served as a senior intelligence and security officer for the U.S. intelligence community, a chief information security officer for four publicly traded companies, a principal director for Accenture Security, and most recently as a cybersecurity industry analyst.
He has worked in 115 countries and provided cyber and privacy consulting advice to large enterprises on four continents. Joe is a frequent speaker at international cyber and privacy events and a regular contributor to  professional organizations in the U.S. and Europe. He actively contributes to the future of the cybersecurity profession as a board member for the U.S. National Collegiate Cyber Defense Competition and as an advisor for three early-stage startup companies. He is a graduate of the University of the State of New York and the United States Foreign Service Institute.