Understand security culture. See how people's behaviour and motivation affect risk.
Understand what people think and feel in your organisation with sentiment analysis.
Measure seven different dimensions of culture through assessments and feedback.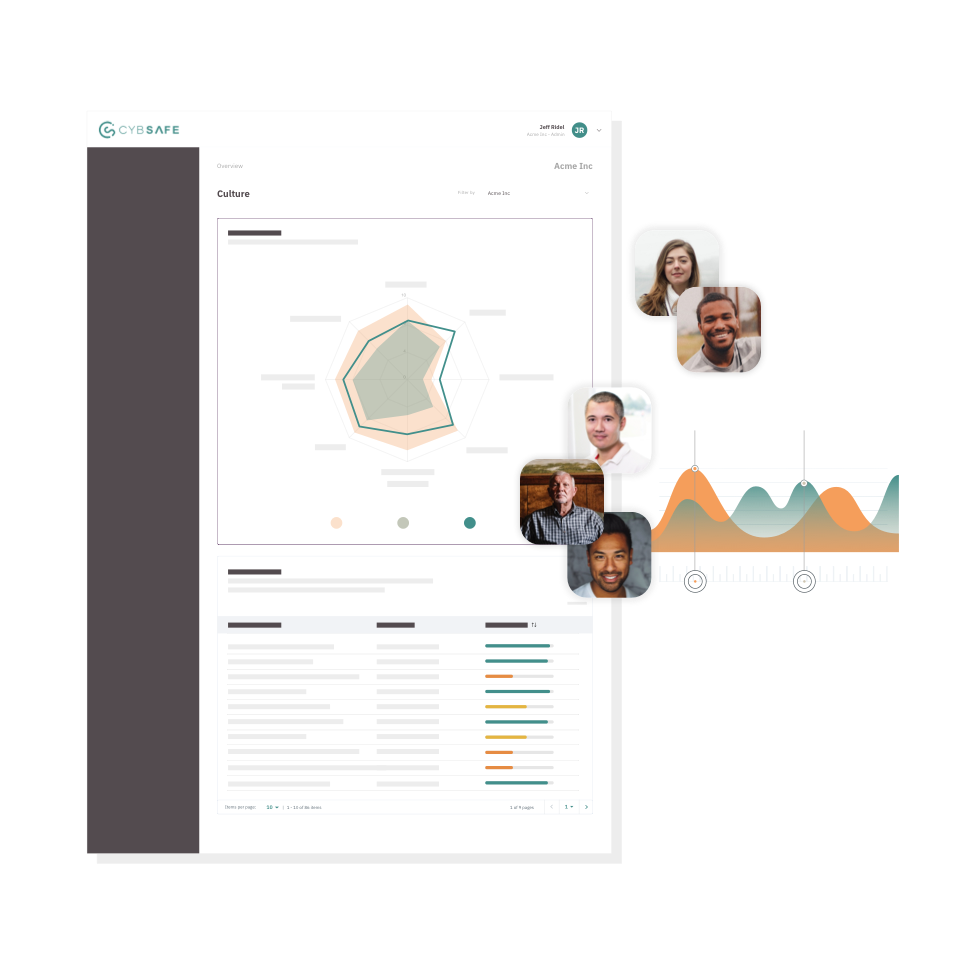 Examine your security culture and how to improve it.
Environment influences security behaviour. CybSafe measures this and shows you how to make it positive and people-centric.
Ask people their views across seven different dimensions of security culture, so you can make improvements where it's needed.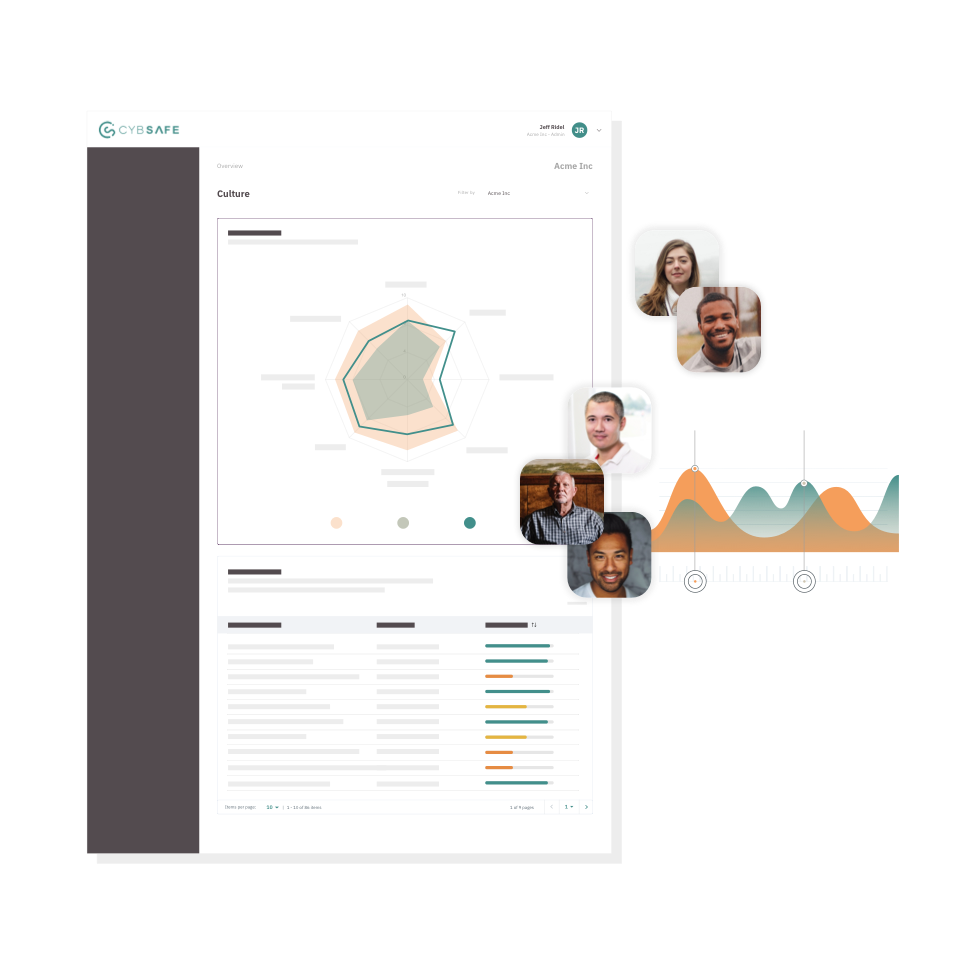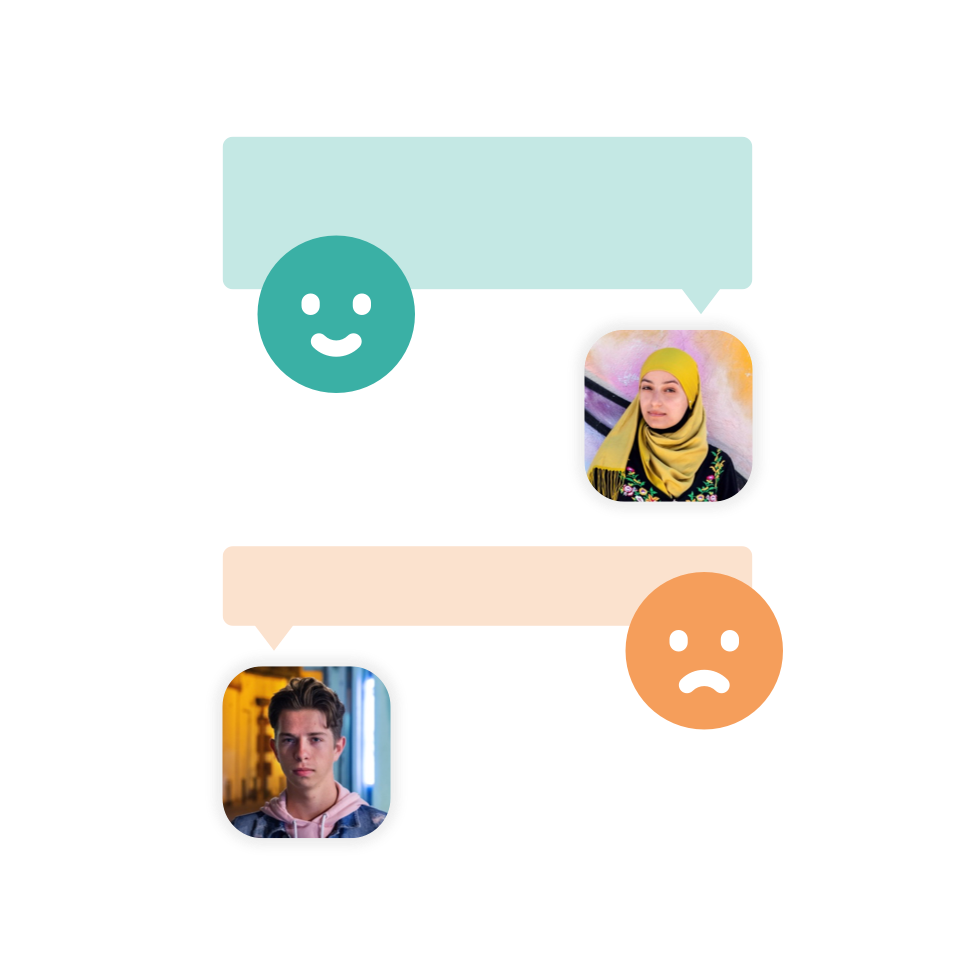 Find out what people really think about security.
Engagement and attitude are two of the biggest challenges of any security awareness programme. CybSafe anonymously collects the thoughts and feelings people have towards security.
So you can understand why people might not be engaging and make improvements.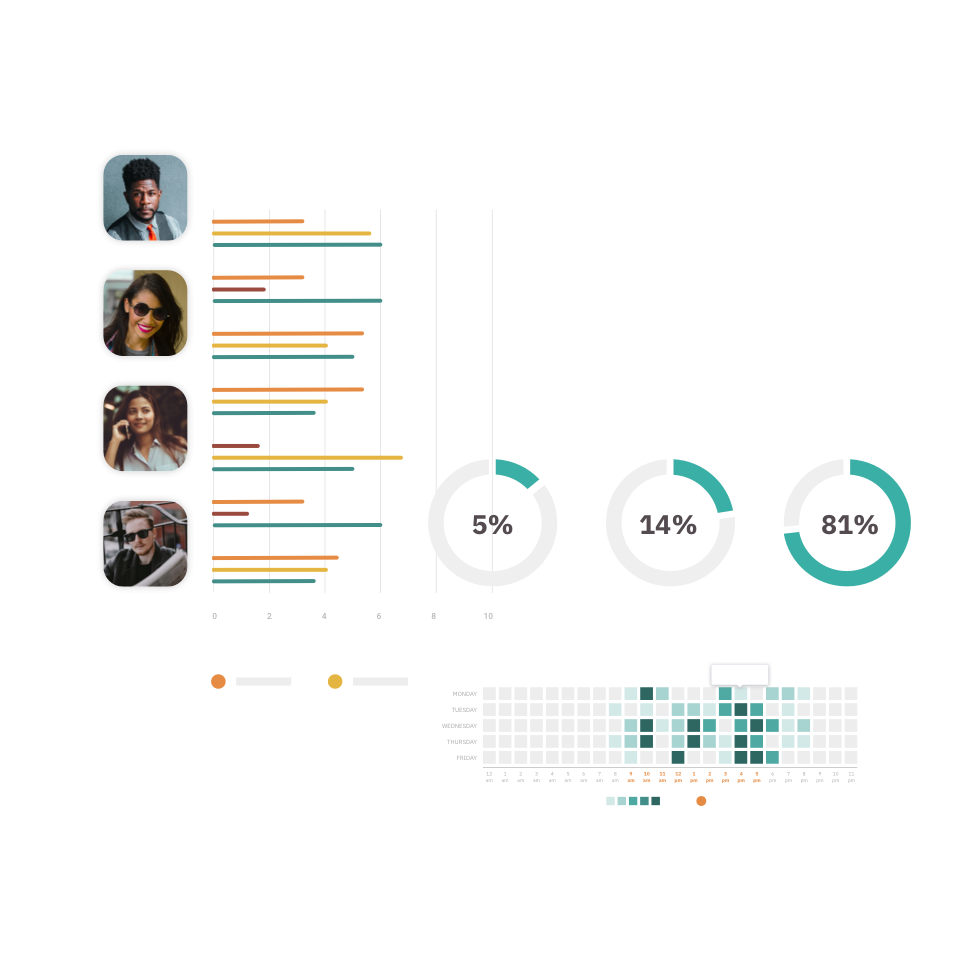 Understanding people helps improve processes.
A truly people-centric approach to security means balancing security with productivity. If people aren't complying with a policy, it might be a barrier to their work.
CybSafe encourages people to share their views, ask for help or make recommendations.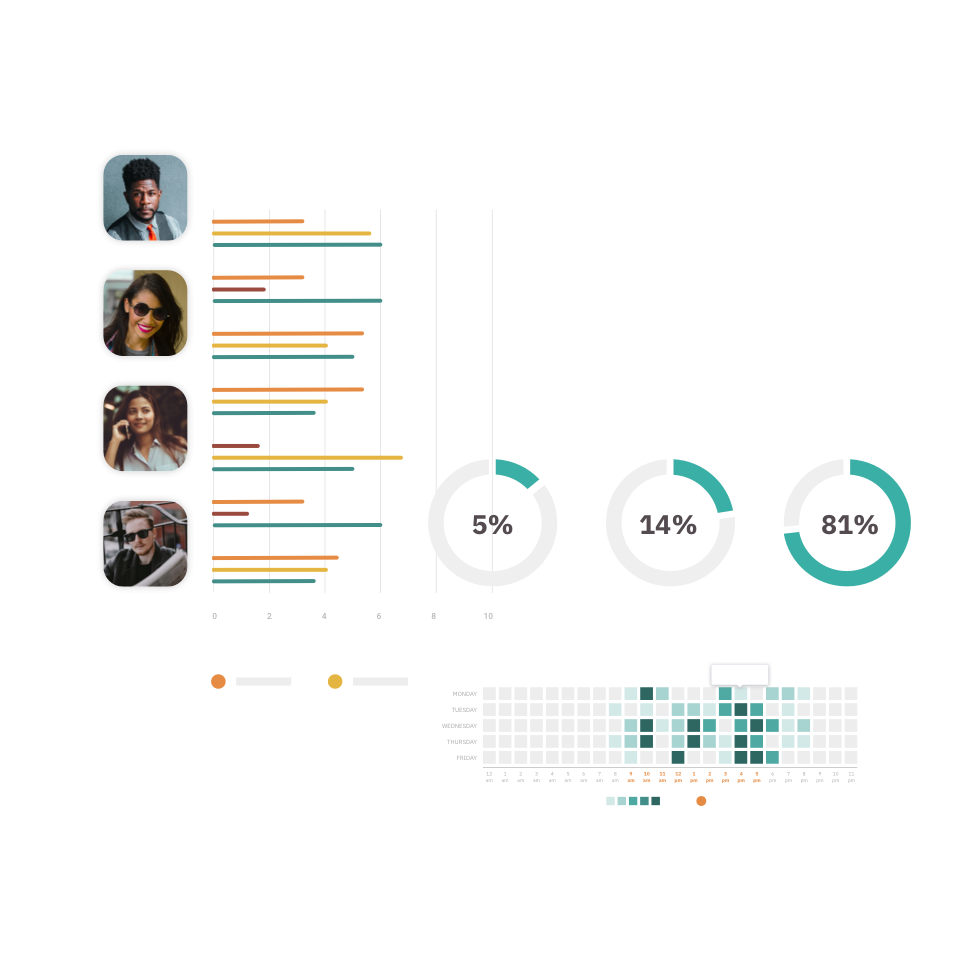 Download
Our eBook Now!
Enter your name and email address below to download our free ebook.
CybSafe Ltd needs the contact information you provide to us to contact you about our products and services. You may unsubscribe from these communications at any time. For information on how to unsubscribe, as well as our privacy practices and commitment to protecting your privacy, please review our Privacy Policy.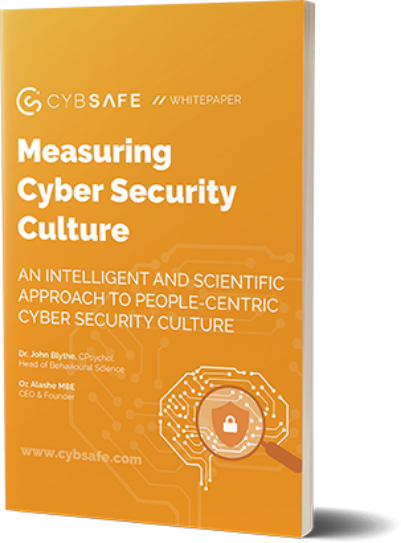 "Since deploying CybSafe, user engagement has been extremely high. People now openly discuss cyber security issues and our security culture is becoming increasingly positive."
Whitepaper: Measuring Cyber Security Culture
An intelligent and scientific approach to people-centric cyber security culture.
A proven partner for companies like yours
Organisations of all shapes, sizes and sectors use CybSafe. Some to improve people's knowledge and threat perception. Some to improve their actions and skills. Others to improve people's attitudes to security.