Is the remote workforce secure?
The worldwide switch to a more remote way of working has flipped security on its head. With an increasingly remote workforce comes a significant change to your risk profile.  
A large part of this change is down to how we behave when we work remotely, and the impact that our working environment has on our behaviour.
Here at CybSafe, we're committed to making sure you're minimising cyber risk as much as possible across your remote workforce.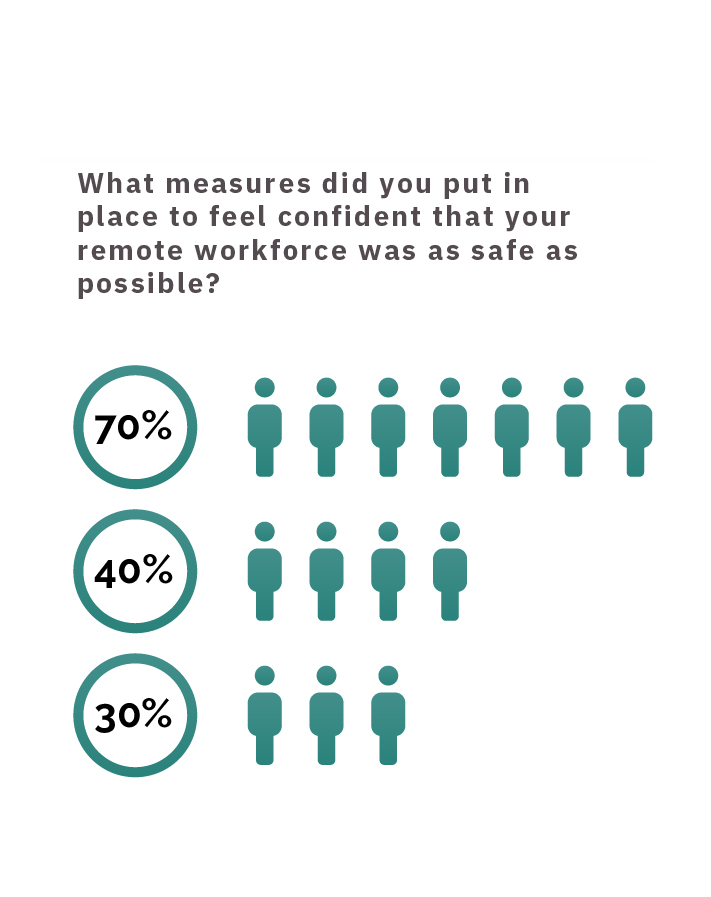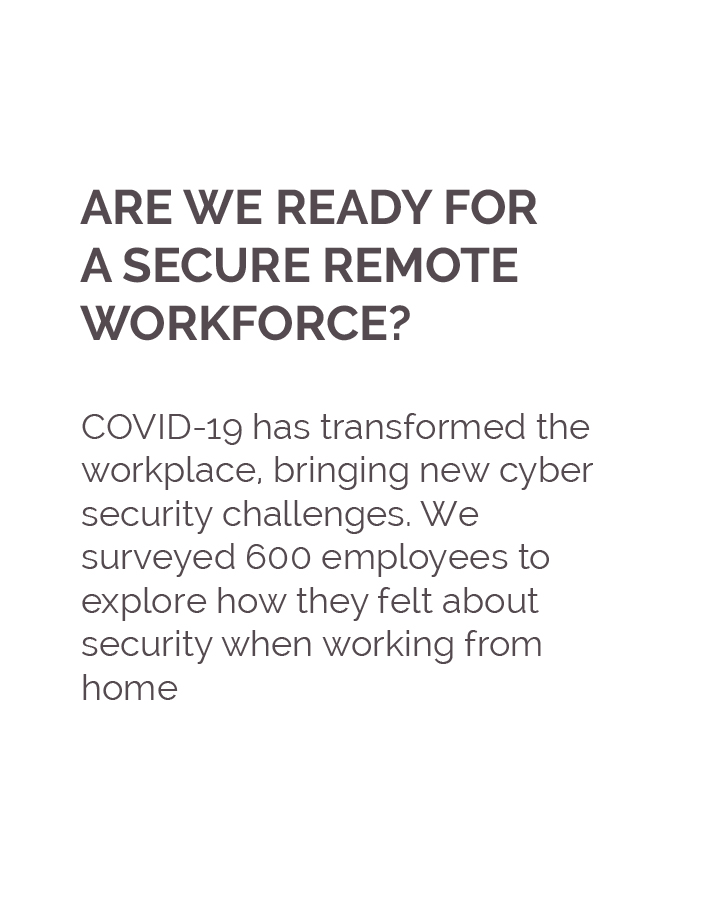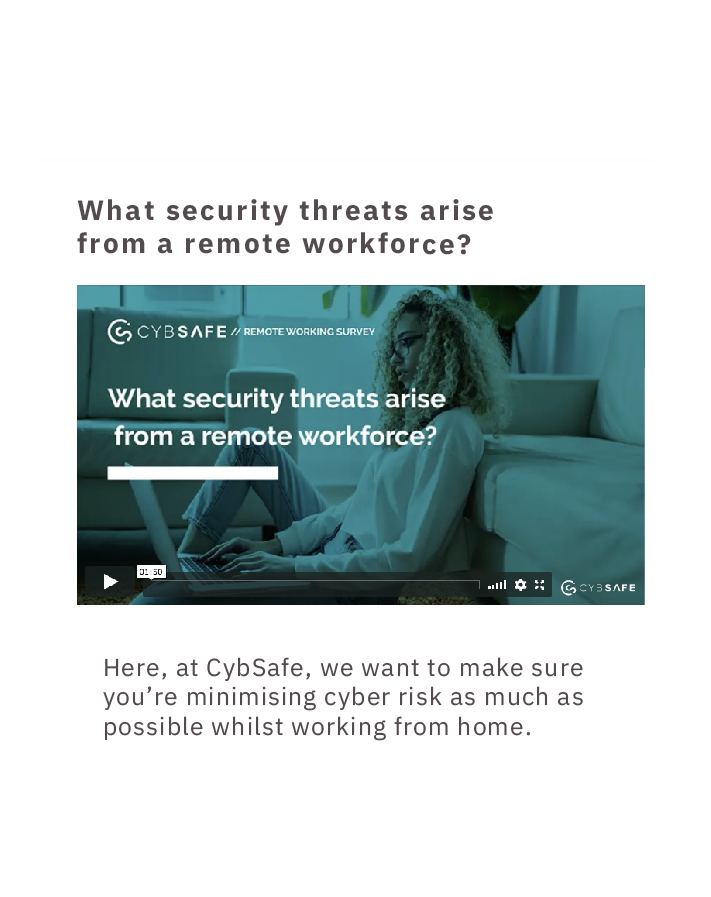 Register now to access our research findings:
bite-sized video summaries from our remote working research results;
access to all survey results and important considerations from the findings;
access our dedicated Remote Working content, including blogs, live polls and more…