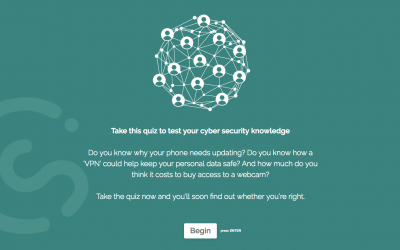 Reading Time: < 1 minute Do you know why your phone needs updating? Do you know how a 'VPN' could help keep your personal data safe? And how much do you think it costs to buy access to a webcam? Take the quiz now and you'll soon find out whether you're right.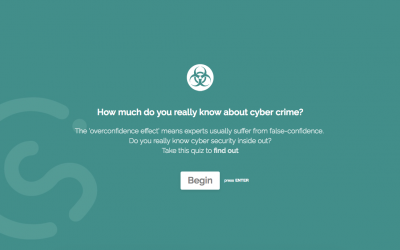 Reading Time: < 1 minute How much do you really know about cyber crime? The 'overconfidence effect' means experts usually suffer from false-confidence. Do you really know cyber security inside out? Take this quiz to find out.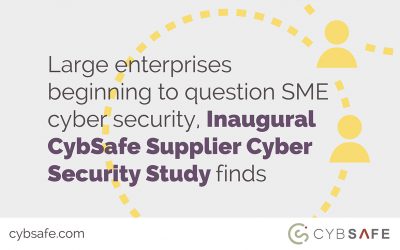 Reading Time: 2 minutes 1 in 3 SMEs say they needed cyber security precautions to win new contracts in the last year alone. As part of our Inaugural CybSafe Supplier Cyber Security Study, we looked into the cyber defences enterprise customers are now demanding of SME suppliers.