Thank you for taking part in the survey!
If you would like receive an anonymous report of our findings when it becomes available, please email us here
(your email will not be used for marketing communications and will not be shared with third parties)

In the meantime, check out some of our other resources: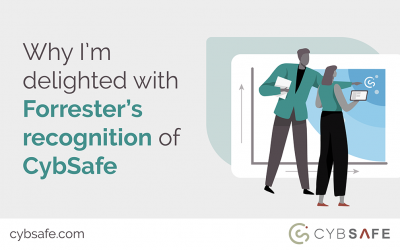 Independent Research Firm Forrester has named CybSafe a leader in its  Security Awareness and Training Solutions report. According to CybSafe CEO Oz Alashe, it's a big step towards keeping people and societies safe.