Join us for what's next! Find out more about our upcoming webinars and get on the list.
The IMPACT 2023 conference
Impact 2023 is all about the latest academic research on the human aspect of cyber security. World leading-academic experts will discuss the latest research implications for policy and practice.

PeepSec summit
[ONLINE SUMMIT]
Join the world's only 100% free, 100% virtual summit on the ever-changing relationship between people and technology.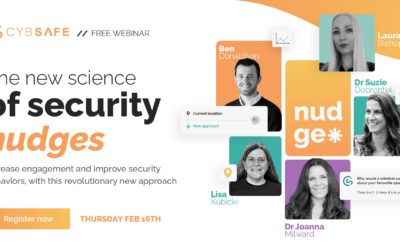 FREE WEBINARThe new scienceof security nudgesIncrease engagement and improve security behaviors, with this revolutionary new approach.What if you could increase security awareness engagement rates, and help people make better security decisions? Would it make your job...
read more