Measure Culture & Improve Attitudes
When it comes to cyber security risk, culture and attitudes matter… a lot
We shine a light on what is really going on and help you positively address any risks you find
When it comes to cyber security, people's awareness of the risks they may encounter are important. Their behaviours when faced with a threat even more so.
However, if the environment people work in isn't supportive of a positive cyber security culture, all your other efforts can come crashing down around you.
The ability to measure cultural alignment with organisational goals is becoming ever more important, and organisations that are unable to do so are overlooking a crucial piece of their cyber risk strategy.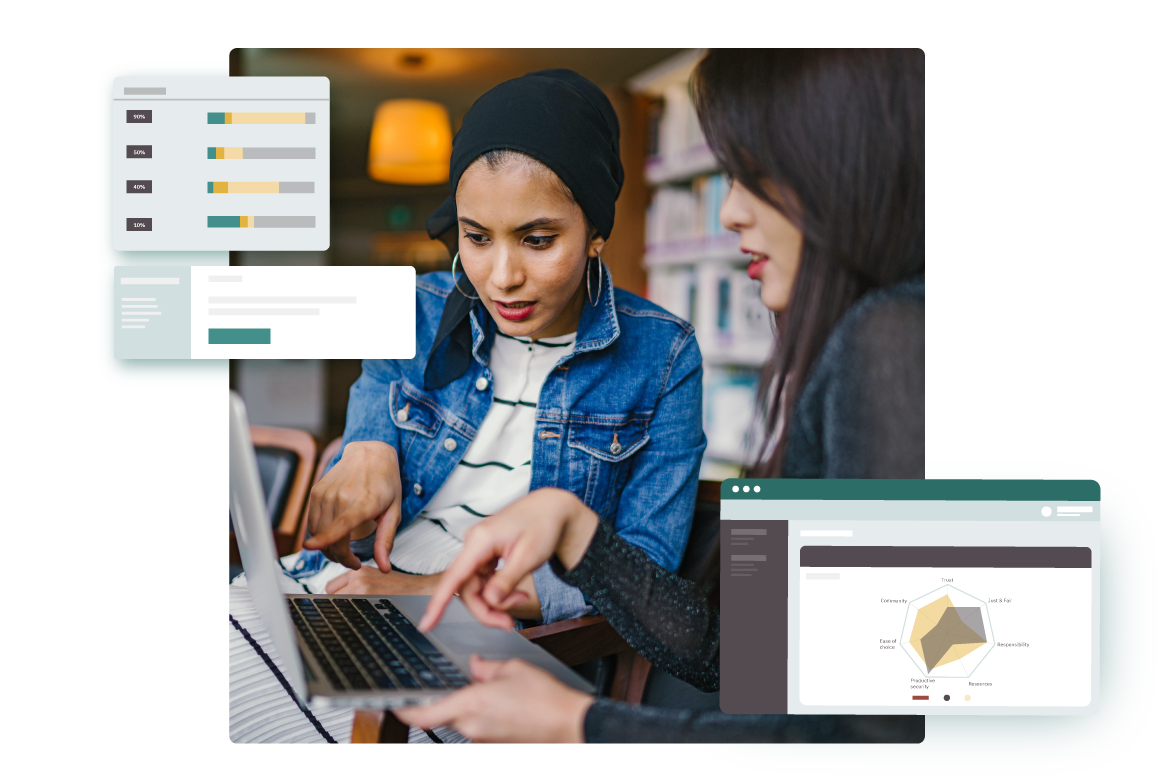 That's where CybSafe's Cultural Assessment Tool (C-CAT) can help…
C-CAT is a new and innovative tool that allows you to measure and develop a people-centric cyber security culture. 
Through a digitised diagnostic survey and data analysis engine, C-CAT identifies the elements of your company that are supporting a people-centric security culture, and the elements that are not. 
In doing so, it provides leaders with recommendations on how to develop and foster a people-centric security culture. 
It has even been scientifically proven to be able to help predict security behaviours.
These include clear metrics and insights giving leadership focused goals and the drive to make meaningful changes to culture across individual groups, departments and the wider organisation.
CybSafe makes it easy to
understand security culture
Book an online demonstration
An online demonstration takes no more than 30 minutes. Submit the above form and a member of our team will be in touch to arrange your demonstration.
What's covered?
What CybSafe is and what the platform looks like

CybSafe's unique security interventions, developed alongside behavioural scientists

How CybSafe tests and tracks cyber security behaviour change

How CybSafe tests and tracks cyber security culture change

How CybSafe measures and improves individual security engagement

How CybSafe continually keeps security front of mind

How CybSafe tests and tracks cyber security awareness

How CybSafe tests and tracks inferred understanding of security

How CybSafe delivers bespoke training to every individual user

CybSafe's unique and comprehensive analytical dashboard

Your questions answered