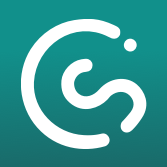 Comprehensive support for the remote workforce
Take your security awareness programme mobile with the CybSafe Connect app.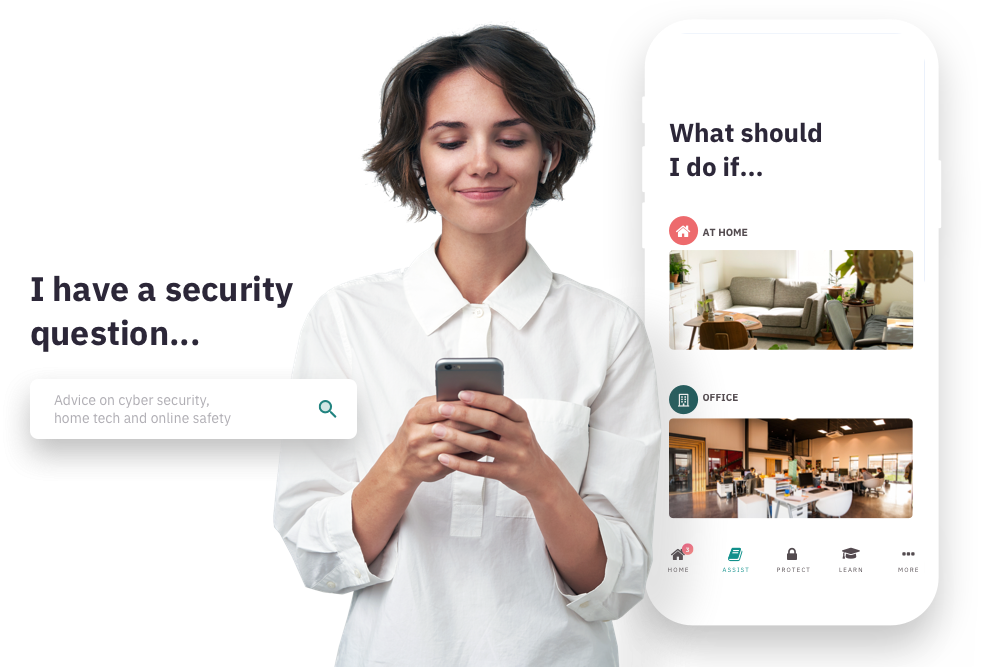 Security questions, answered.
Give people help when they need it, wherever they are.
Assist is a library of customisable, on-demand security tips for home and work.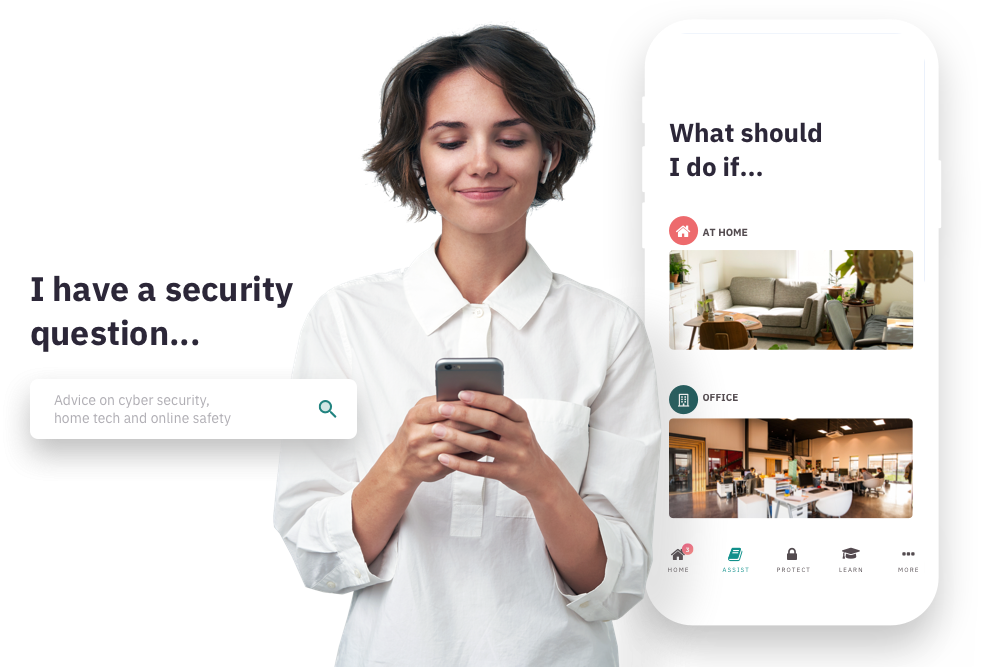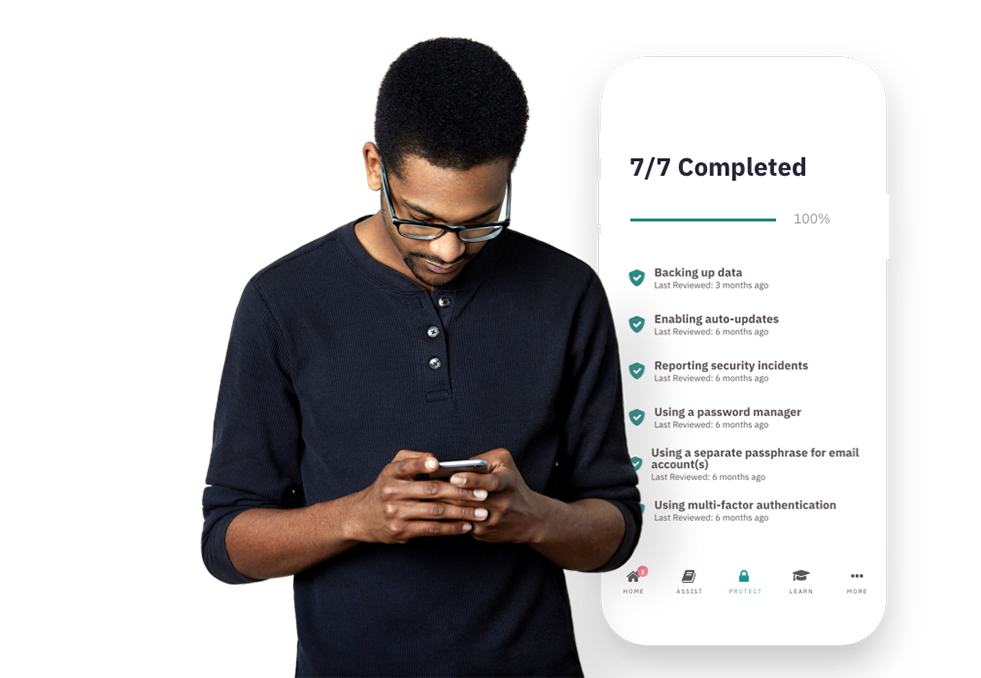 Personalised security goals & habits tool.
Check awareness activities are reducing risk.
Protect lets you set security goals for people and measure their progress.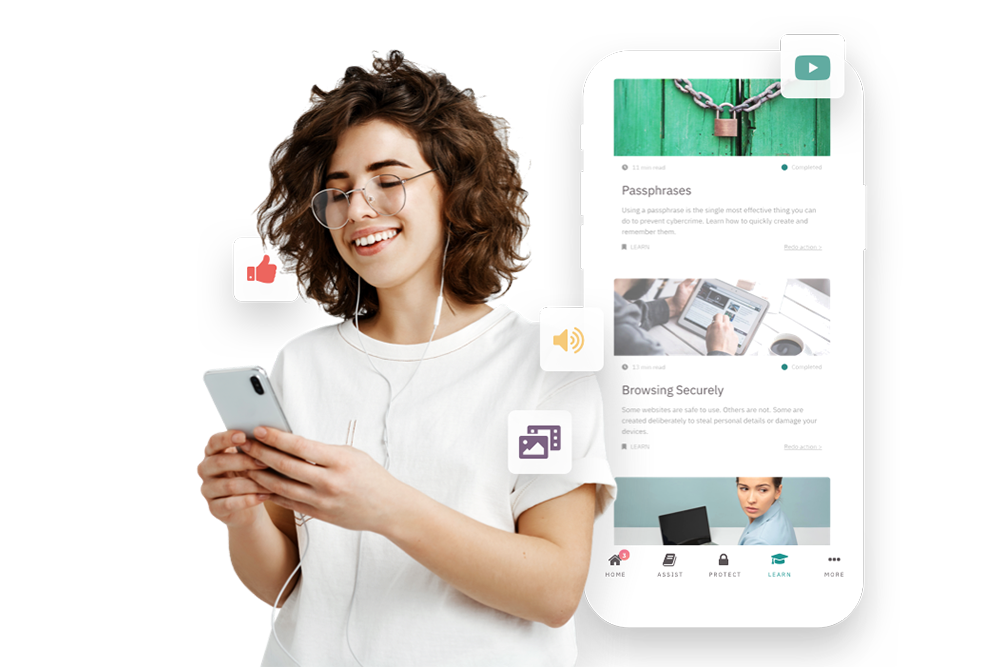 Awareness training that fits schedules.
Give people time back.
Training is delivered only when needed, at the time most convenient. Enrollment, reminders and testing are automated.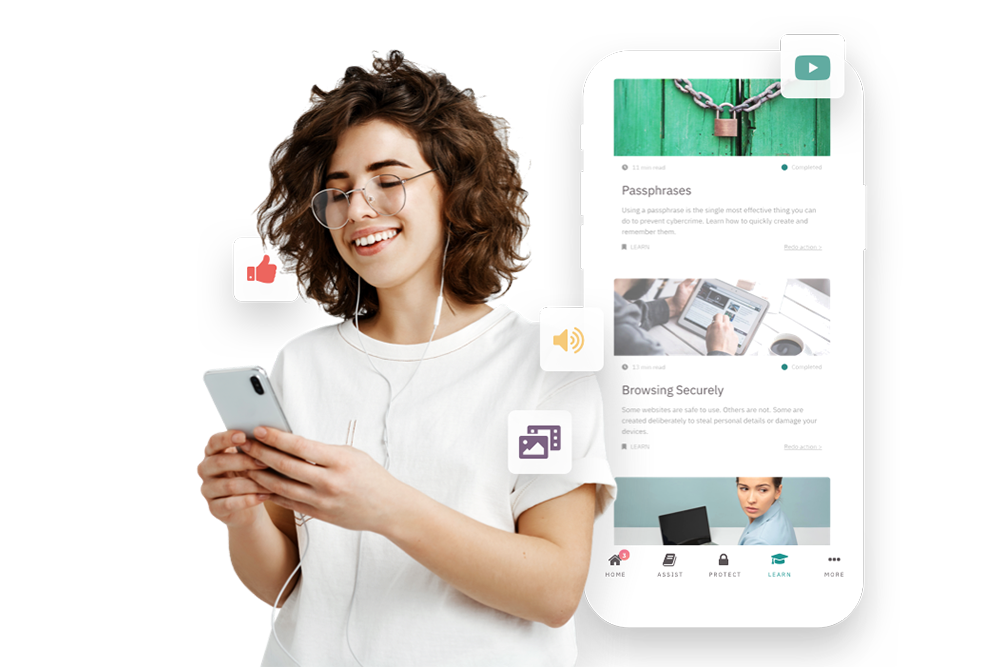 Security culture assessment.
See how security could make people's jobs easier.
Culture-IQ shows what people really think and feel about security.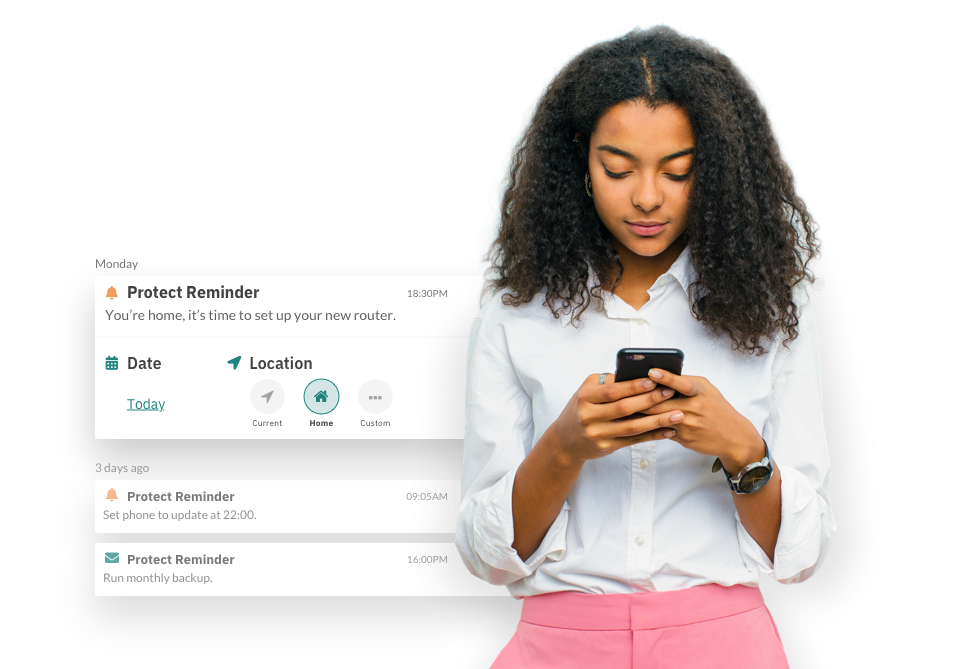 Personalised assistance.
Because you can't be with people all the time.
Nudge-IQ reacts to people's behaviour, sending timely reminders and notifications.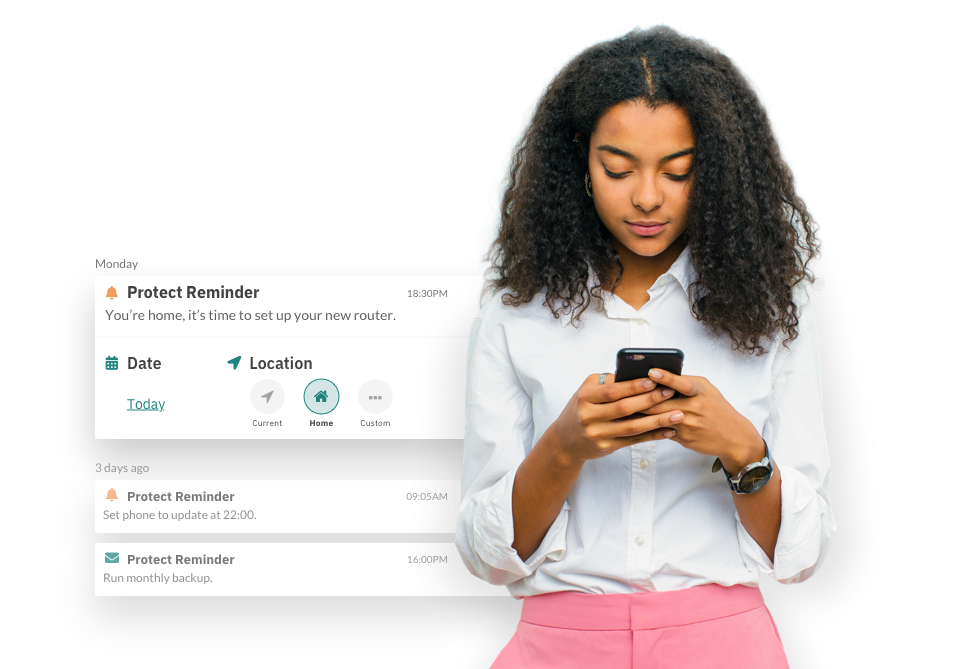 Download CybSafe Connect app now
CybSafe account required for app access.