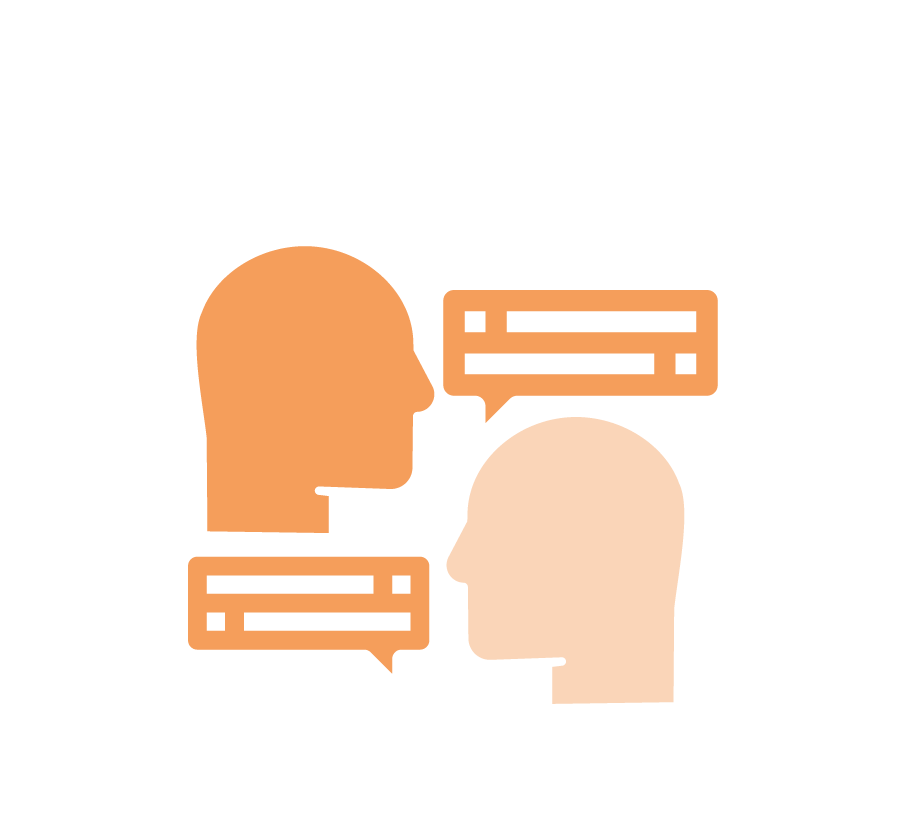 What is it?
CybSafe Culture-IQ is a scientifically evaluated security culture survey and data analysis tool. It provides a security culture assessment, insight and guidance.

Covers seven dimensions of a people-centric security culture

Analyses responses alongside other data points

Shows you visual representation of strengths and improvements across different groups

Includes internal and external benchmarking

Provides detailed recommendations on how to improve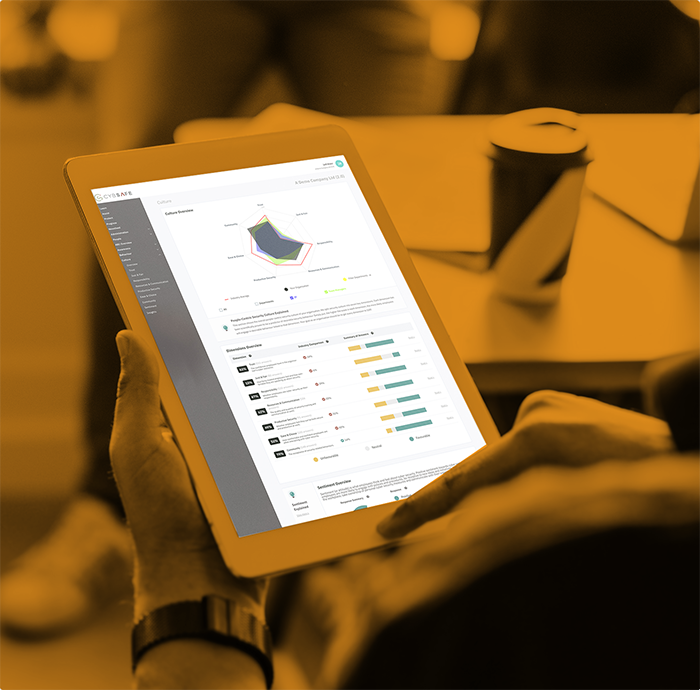 Why is it needed?
People's security behaviour is influenced by their environment.
The environment people work in should support a positive, people-centric security culture.
Otherwise, all your other security awareness activities will likely fail.
CybSafe Culture-IQ helps you measure and develop that people-centric security culture.
It gives advice on how to create the ideal environment to enable good security behaviour.
You can use it to influence security culture across individual groups, departments and your whole organisation.
How does it work?
CybSafe Culture-IQ is a digital diagnostic survey that uses CybSafe's data analysis engine.
It asks people questions about their view of seven different aspects of security culture. Including things like Trust and Responsibility.
It measures their responses and shows where you are supporting a people-centric security culture. And where it needs work.
Culture-IQ then gives you metrics and insights. These translate into focused goals to improve on those areas that need improvement.
And it also helps predict security behaviours alongside our Behaviour-IQ engine.
We are CybSafe. A British cyber security and data analytics company. We make it easy to manage human cyber risk.
Our software gets people engaged in security. It empowers them to make the best everyday-security decisions possible. We use behavioural science, data and reporting metrics to help security professionals do their jobs better. And see their impact on people-related cyber risk.
Our customers report improved security habits and fewer people-related security incidents.
Culture-IQ is available in the Starter subscription to the Culture Hub from CybSafe.