Blog
The CybSafe blog is a collection of stories, updates and guidance for people-centric security professionals.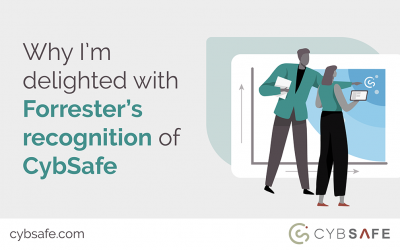 Independent Research Firm Forrester has named CybSafe a leader in its Security Awareness and Training Solutions report. According to CybSafe CEO Oz Alashe, it's a big step towards keeping people and societies safe. A "leader" in our field CybSafe has been named a...
read more
Stay up to date with the latest updates
Get updates
Don't miss out! Subscribe for monthly updates from the ABC Community.