Blog
The CybSafe blog is a collection of stories, updates and guidance for people-centric security professionals.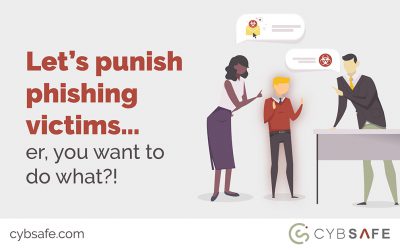 There is a big, hairy elephant in the room when it comes to phishing: Many organisations believe that it's okay, or right, or that they have no choice other than to punish people who repeatedly fail phishing simulations. Are they right? Before we answer that, let's...
read more
Stay up to date with the latest updates
Get updates
Don't miss out! Subscribe for monthly updates from the ABC Community.